Meet India's Most Employable Management Graduates From The Class Of 2019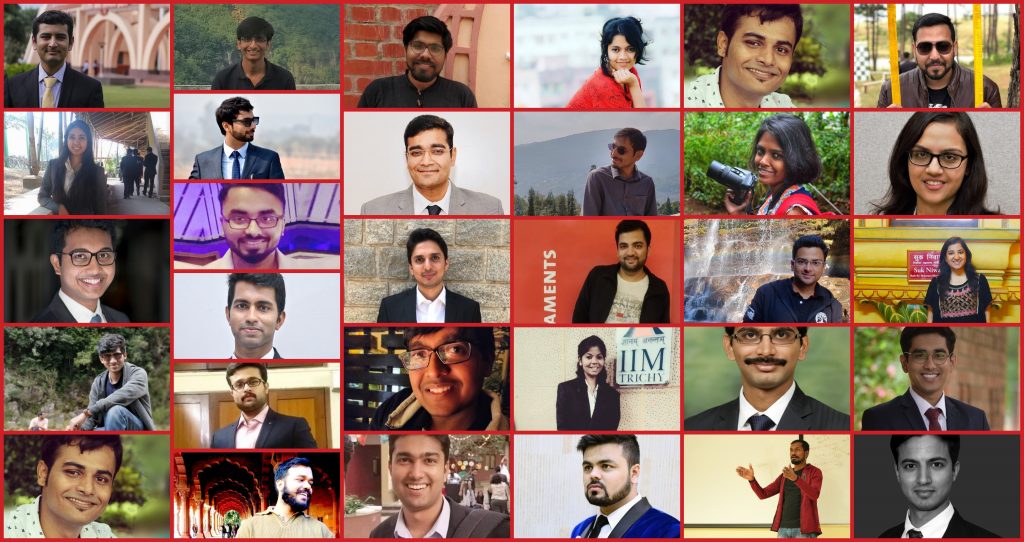 The results are out!
Meet India's Most Employable 30 (Yes it's 30. More on this below) Management Graduates From The Class of 2019.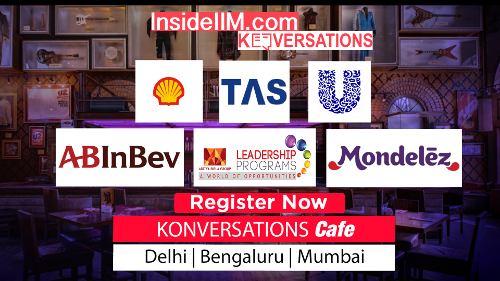 The b-school journey begins with a lot of dreams, hopes, and a lot of aspirations to become a better professional and individual. Unfortunately, we start attributing success through very set metrics of PORs, Academic Grades, PPOs, etc. Life (most definitely) has a better metric than that, and so should you. InsideIIM's list of Most Employable Management Graduate is just one such initiative that highlights the best of b-school students and their life.
How And Why Did We Arrive At The Top 30 Graduates?
We received around 100 entries from the premier institutes across India volunteering to participate in the hunt! The applicants had to fill a form having 5 parts to it – Academics, Extra-Curriculars, Work Experience, Work Preferences and the last part comprising of 5 questions (Test their problem-solving, leadership skills etc). Every participant had to answer at least 3 out of these 5 questions.
Due to a lower number of entries than anticipated, and in order to maintain the standard of the annual list, we decided to stick to an internally decided ratio and hence are releasing a list of Best 30 and not Best 50.
Who Are These 30 Most Employable Graduates – Class of 2019?
The intent of this competition is to give all b-schools students a platform to get discovered and showcase different and varied aspects of their personalities. Students who may not necessarily have impressive numbers on the academic front but may have the passion to make an impact in the real world. Some candidates might have seen enough struggle already before joining a business school or an undergraduate school. We are here to reward them.
These are individuals who have exhibited one/or many of the following attributes:
– Excellence in one/multiple fields – Academics, Extra-Curricular, Work Experience, Research etc.
– Some of them are people who have fought well in trying circumstances and still done well – Check out our all-time-favourite series 'Against All Odds' based on this line of thought and inspirational stories.
– Some are people with different profiles. They have at least attempted to do something different in life.
The students below have not been ranked in any particular order, they all are honoured with the coveted title of being the Most Employable MBA Graduate for the Class of 2019.
This year, maximum number of entries for this competition were from IIM Shillong. A vast majority of these were selected as well given their spectacular profiles. 
1. Boyina Sravana Venkata Raju, NITIE Mumbai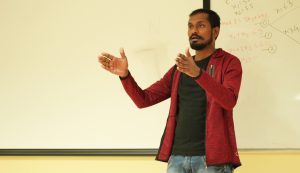 I was born and brought up in Srikakulam, Andhra Pradesh. Currently, I am pursuing my PG at NITIE, Mumbai. I did my summer internship at P&G and was awarded a pre-placement offer after the two months stint. Prior to joining NITIE, I was working in Vizag steel plant as a junior manager for 3 years and was running a startup named fatafatfix.com. Before that, I worked in Futures first and Tata motors as a market analyst and assistant manager respectively. I also did strategic consulting for some startups. I graduated from NIT Durgapur in 2012. These experiences were intended to accustom me with the ability to learn and adapt quickly and successfully.
My diverse work history has made me into a resourceful individual comfortable in many settings. I am a huge peoples-person. I love meeting new people and learning new things. With exposure to varied fields of work and Handling multiple job responsibilities parallelly, I come across exhibiting a wide area of experience ranging in Administrative, Business Development, Engineering and General Management. I worked for a Tollywood feature film in 2016. I led many fests during my undergrad & Tata Motors days. Being part of the college business fest organizing committee-PMG in NITIE, I got the chance to interact
with many celebrities and top brass from the corporate world. Check out his Story here.
2. Ankit Gupta, IIM Rohtak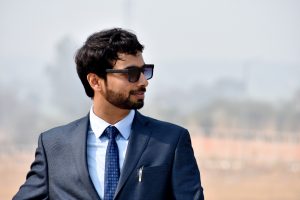 Hi. I'm Ankit Gupta and if I were to define myself in one word; it would be: a Fighter. I have fought with my life twice, once during a major bus accident where I was very fortunate to survive and second time during a brain hemorrhage wherein I was temporarily paralyzed for a few months; but I'm indeed proud of myself that because of my strong will power and positive attitude, I not only recovered from them but also achieved great feats afterwards. I have been an avid sportsman since childhood and a national level swimmer and badminton player.
After schooling, I completed my Bachelors of engineering in Computer Science, after which, I worked with IBM as a software engineer. Currently, I'm pursuing the last leg of my MBA journey at IIM Rohtak. I interned with Patanjali Ayurved limited during the summers, where I designed and suggested an automated process flow in E-Commerce trade to improve B2B and B2C sales targets.
'Growth' coupled with constant learning is the underlying passion that drives my acumen. My philosophies are: Plan strategically, embrace change, be metric-driven, test often; and have innovative market strategies and go-to-market techniques to stand out from the crowd. I would also love to brag a little and tell that I'm also writing an autobiography on my life upon suggestions and demands from a lot of my friends. 😛 So, I would request you to stay connected so we could know each other and benefit mutually. 😉 Click here to read Ankit Gupta's Story.
3. Pragnesh Pahuja, IIM Bangalore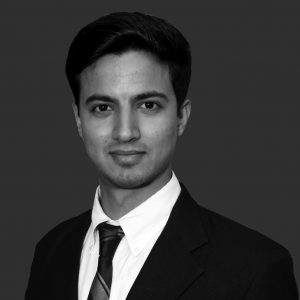 Pragnesh Pahuja is an MBA candidate at IIM Bangalore. He is an ardent aspiring strategist. He interned with Bain & Company and will be joining them full time after graduating from IIM Bangalore in 2019. Prior to this, he worked with Axtria Pvt Ltd for 2 years and did his under graduation from BITS PILANI. Bitten by the travel bug and seized by the impulse to read and explore, he believes in the power of achieving the endless possibilities with hard work and determination. Pragnesh is an avid reader and enjoys fictional novels. He also enjoys running, badminton and is a huge fan of Coke Studio. Check Out His Story Here.
4. Pranav Mittal, MDI Gurgaon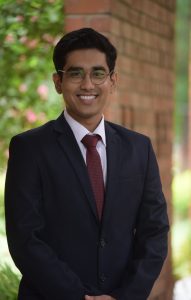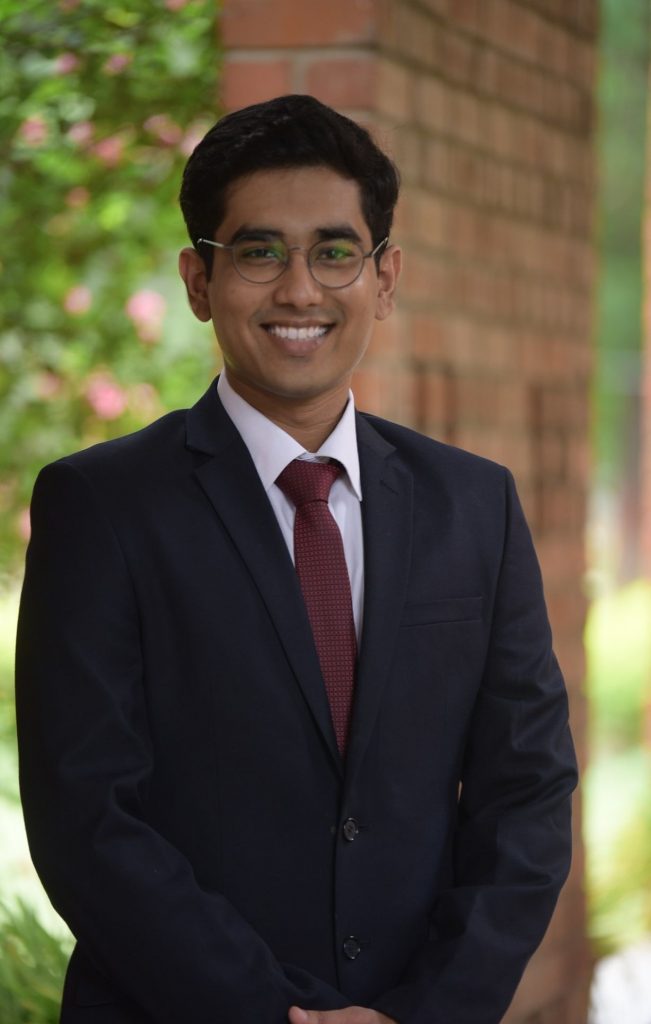 Born in a family of doctors, it came as a surprise to my parents when I told them I wanted to study management rather than pursue a prestigious engineering degree. It had not been many years since 3 Idiots had shook the nation, and a little glad that it was management and not wildlife photography, my parents smilingly agreed. I went on to pursue management studies from Shaheed Sukhdev College of Business Studies (CBS), where I got a lot of opportunities to become the kind of student and kind of
person I wanted to be. When I joined MDI, I realized this was going to be SSCBS, but on steroids. The deadlines were far shorter, workload unimaginably more humongous, time for sleep halved and competition – unbelievable. A lot of activities I pursued here were not extraordinary – organizing college events, doing live projects but much to popular disbelief, I owe my growth to college academic projects, yes, the boring compulsory academic submissions. In my first year, I made it a rule to include primary research in every project I worked on. Using the classroom concepts to solve problems by talking to people on the street, real stakeholders has helped me develop a long-lasting grasp over subjects.
Participating in competitions like the CFA Research Challenge, and strategy competitions like Flipkart Wired and Mahindra War Room certainly helped in keeping me grounded. My desire to leave behind a legacy of service led me to contribute to various student committees including the Alumni Relations Committee at MDI Gurgaon, where we implemented key initiatives that have helped the committee serve MDI's 7000+ Alumni around the world, better than it used to. Occasionally, I take a break from all of this, and wander off on my motorcycle, and return with a much clearer head. Click here to read Pranav's story.
5. Garima Jeswani, IIM Indore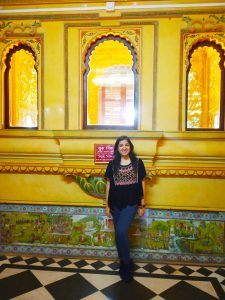 Born and brought up in Bhopal, I have always excelled at academics. I decided to join IIM Indore soon after completing my engineering – and developed a keen interest in the domain of marketing here. My summer internship at HUL followed next – which was a great experience. Having received a PPO on the basis of my performance during the same, I am looking forward to starting the journey of an exciting career soon.
6. Aviral Saxena, IIM Lucknow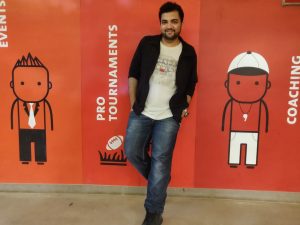 "Born and brought up in Bhopal, Madhya Pradesh, Aviral Saxena has done his graduation in chemical engineering from IIT Bombay, worked as an Associate Consultant at EY Performance Improvement Advisory and then pursued his PGDM from IIM Lucknow. He is a very extroverted person and is a jack of all trades, master of some. He underwent his summer internship at The Boston Consulting Group and has received a pre-placement offer from there. At IIM Lucknow, he has been a part of the Consulting and Strategy Club and is an active member of 3.4 – the music band as a singer, guitarist and bassist. He is also an avid squash player and has won at inter-IIM sports events Sangharsh and Manfest-Varchasva. He has also been a finalist/semi-finalist at 6 global case study competitions and has represented IIM Lucknow at the World Asian Case Competition in Seoul, South Korea by the Academy of Asian Business, being in the top 10 teams globally. He is also interested in astronomy and stargazing, and in his free time he likes to watch re-runs of Friends, play Dota2 or Age of Empires."
7. Devanshu IIM Lucknow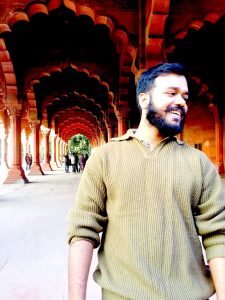 Born and brought up in Buddha's land of Bihar, Devanshu's interests range from Kahlil Gibran and David Beckham to Sufi music and travelling.
After graduating from National Institute of Technology Delhi, the Finance bug bit him and led him towards pursuing his MBA program from IIM Lucknow.
A passion for writing originated amidst the technical nuances of engineering. His desire of communicating via the written word accentuated with time. To enhance his literary vision and efficiency, he started working with content-curating firms such as the Consurgys Media and the Scribblers India during his graduation.
His poems have also been published in national anthologies and he has been a regular writer for the InsideIIM platform. His tendency of incorporating the nuances of life and its bliss in his poems emerged from his passion of travelling and photography.
A student exchange program in the mystical continent of Europe changed his perception towards life. Travelling and capturing nature's bounties are his escape from a mundane everyday routine. And when it comes to sports, a table tennis blade brings out the fiery persona of Devanshu who could induce anyone for a game. An introvert on paper and an extrovert while partying, Devanshu believes in tweaking the traditional YOLO statement into his own version of Live, Love and Laugh. Click here to read Devanshu's Story.
8. Pratik Ranjan, IIM Lucknow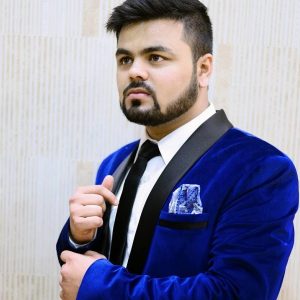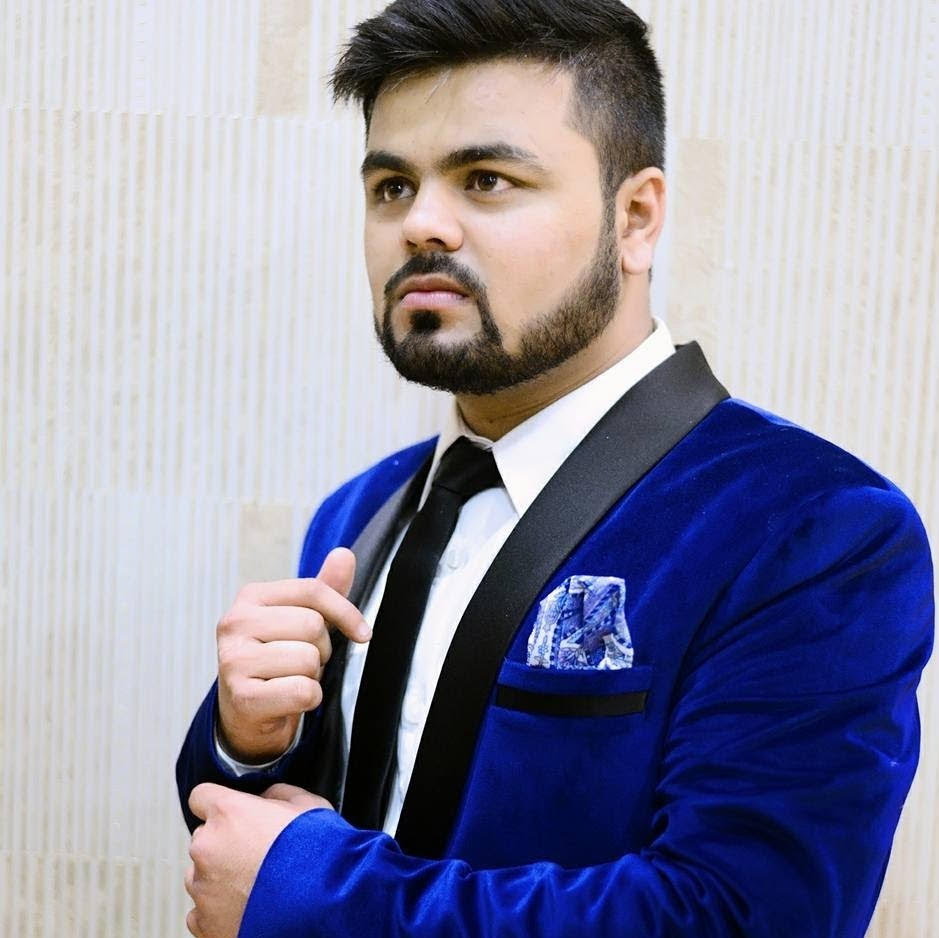 Pratik is an MBA candidate at IIM Lucknow. At IIM Lucknow he's a part of the Cultural Committee, Literary Club, Placement Operations and Exhibition Committee. In his journey as a student, he has held over 30 positions of responsibility. Bitten by the entrepreneurial bug, he started a merchandise venture of his own. He is an active participant in B-School case competitions. More than anything else, Pratik is an ardent aspiring marketing strategist. His passion for marketing multiplied multifold post his internship with Unilever, where he was conferred with a PPO. He transcended the boundaries of B-School excellence by bagging two dream offers, Unilever and BCG. Seized by afflatus to read, write & explore, this twenty-something believes in the power of dreaming with his eyes open. Pratik has been one of the top writers at InsideIIM, besides, he is also a columnist in various newsletters and is up for any discussion that involves the nuances of marketing and strategy. Check out Pratik's Story here.
9. Amit Kumar Das, IIM Shillong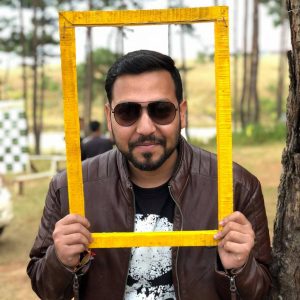 Amit Kumar Das is currently a 2nd year student pursuing the PGDM Course in IIM Shillong. Having completed an enriching 2-year work stint at Maruti Suzuki India Limited, Amit has had a recent stint in the marketing department at Tata Steel as a summer intern. In the professional front Amit Kumar Das is known to be a prolific team-player having been awarded with the "Employee Achievement Award" in his short stay by India's largest automobile manufacturer for his dedicated customer-centric initiatives and suggestions. Amit Kumar Das hails from the town of Howrah and has been particularly interested in competitive quizzing which stemmed out the interest of exploratory travel.
Amit believes that the main purpose of his life is to make someone else's better. He might not scale mountains or create a million job opportunities, but he would, in his own way bring a sustainable and impactful change in the society. Amit does not wish to be remembered by the medals, trophies and other laurels that he might earn, but by the little positive ripples that he hopes to create. Check Out His Story Here.
10. Abhishek Soni, IIM Shillong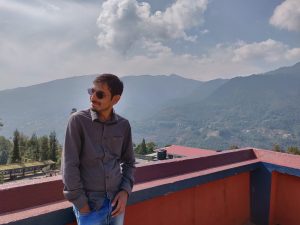 I have lived across numerous locations throughout the country and thus, I bring a rich and diverse set of experience to the table. Born in Maharashtra, I completed my initial education in Hyderabad, B.Tech from Manipal, and I'm currently pursuing my MBA at IIM Shillong. I got the opportunity to intern at Mercedes-Benz, Pune during engineering and at BPCL, Mumbai during MBA.
During the 19 months of my work experience, I worked at three plants of UltraTech (Rajasthan, Karnataka and Gujarat) taking up exigent and strenuous responsibilities. The highlight of this experience was the last posting where I worked at a plant located in Kutch close to the Pakistan border. Check Out His Story Here.
11. Arjun V, IIM Shillong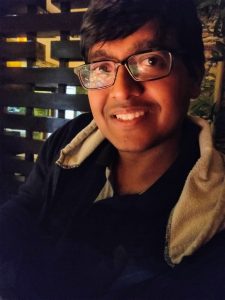 I'm Arjun and I am from Bangalore. I am a graduate of Chemical Engineering from NITK Surathkal and later worked at HSBC for two years. I also ran a startup shortly after graduating from engineering. Further I joined IIM Shillong for my MBA and I am part of the Student Council here. I love reading about new technologies and I am an avid reader.
12. Sabyasachi Dasgupta, IIM Shillong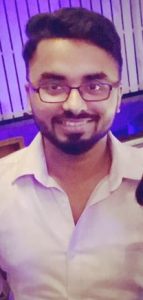 Am presently a Student Council member in the 2nd Year of IIM Shillong. Having worked multiple years in the IT industry I decided to pursue an MBA to get a much more specialized knowledge on the various nooks and corners of business that I felt missing from my experience at my job. Having almost finished the 2 years of my MBA journey I am quite confident to be able to apply the knowledge I gained here and tackle problem in a much more holistic manner. When free I love to read book on mythology specifically Greek and Hindu and plan to someday write a detailed volume on the various knowledge and ideas that mythology gives which can even be applied to modern business situations. Check Out His Story Here.
13. Shama Chalke, Tata Institute of Social Sciences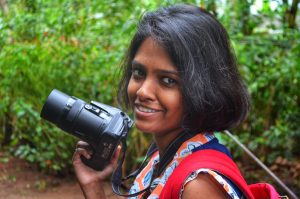 Shama Chalke brings together insights from diverse disciplines of history, public policy; proficiency in French and her love for photography and poetry. She has worked previously as a CSR consultant and maintains two blogs called HR Sapiens and Of Reves and Realities.
A proud nerd, Shama has a steady record of academic excellence and has won several gold medals in paper presentation competitions. In her current phase of life, she is studying HRM&LR at TISS, and she works part-time at a consultancy called Alchemy of Organization Development. An avid reader and Potterhead, she is excited to walk soon in the shoes of a Tata Administrative Services Manager. Check out Shama's Story here.
14. Aakash Saxena, IIM Shillong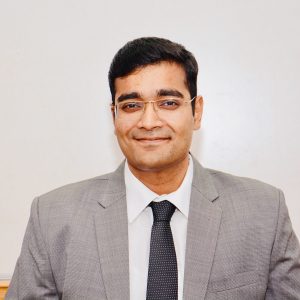 I was born and raised in New Delhi, but in the last ten years, I have lived all over the country. Even after spending so much time away from home, I always look forward to coming back. I love spending time with my family (big shout out to Mom, Dad and Sammy!). Every experience that I have had with different people, cultures, and languages has left me a little wiser than before. Those very experiences are, in a considerable way, responsible for shaping the way I think about businesses, and more specifically finance. I maintain my blog, Minimum Sigma (www.minimumsigma.com), the essence of which is that a retail investor should primarily manage risk in personal finances before worrying about returns. Even though I am a finance major, I have done well in many aspects of business education; I was Amazon Ace Champion in Operations case study, Mahindra Warroom Gold -tier in a Brand Management case study, and Tata Steel-a-thon National Finalist in a CSR case study. Very recently, I have also made it to the National Finals of Reliance Industries' The Ultimate Pitch, a business pitch competition which is scheduled for the middle of February. Even though I am not much of a contemplator, I still live by the belief that be it finance or life; the most rewarding things are discipline and consistency. Click here to Read Aakash's story here.
15. Gautam Jayasurya, Tata Institute of Social Sciences
Gautam Jayasurya is currently pursuing Human Resource Management and Labour Relations at TISS, Mumbai. Ever since his graduation from National Law University, Gautam Jayasurya has made meaningful contributions in the diverse fields of Law, Public Policy and Rural Development. An aspiring HR professional and marketing enthusiast with a penchant for creative writing and entrepreneurship, he dons the role of a martial arts practitioner and plays right back on a football field when he's not engaged professionally. Check Out His Article Here.
16. Rajan Burman, IIM Lucknow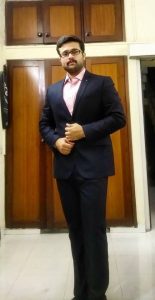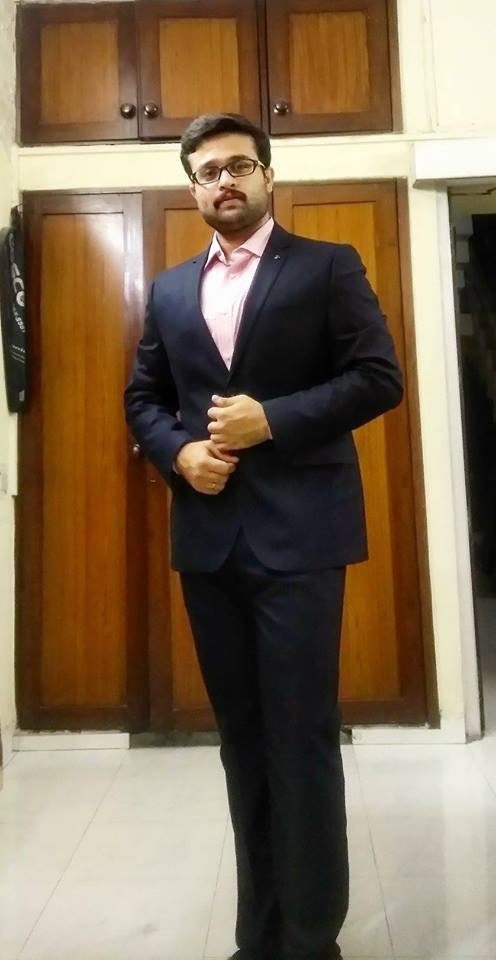 "An aspiring Marketer by passion and a writer at heart, I am a lucky confluence of IIT KGP and IIM Lucknow, where I am currently pursuing my MBA. Conferred with a PPO from Reckitt Benckiser, I have been a Harvard Delegate, co-author to a case study, an active author on WordPress, a National Medallist and Black Belt holder in Karate, an ardent swimming enthusiast and a voracious Kindle-er. A rolling stone on the path of inspiration and learning, I look forward to engaging discussions in the world of marketing, and beyond." Click here to read Rajan's story.
17. Avinav Prakash, Tata Institute of Social Sciences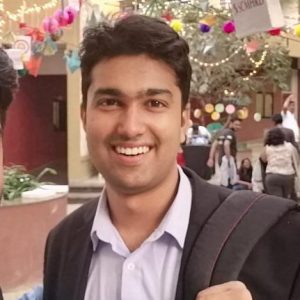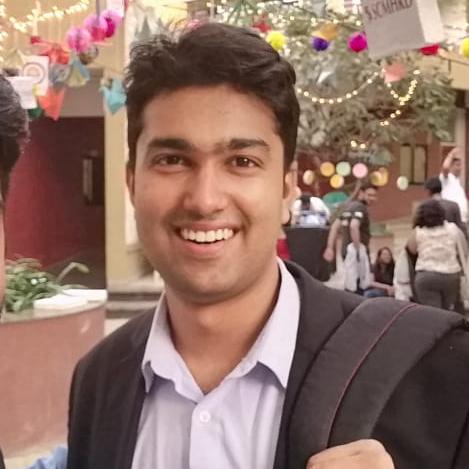 Quizzer and swimmer, born in Bhubaneshwar and brought up in Kolkata – embraced the best of both cultures, loves writing on Quora and reading books and watching good movies, enjoys exploring forts and historical monuments, seeks inspiration from stories of Indian Army and Lee Kuan Yew. Let's connect over a game of badminton. Check out Avinav's Story here.
18. Siddharth Srivastava, XLRI Jamshedpur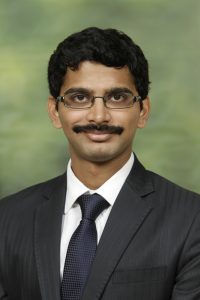 Siddharth Srivastava is a final year Human Resource Management student at the prestigious XLRI, Jamshedpur. He did his graduation with honours in Mathematics from St. Stephen's College, New Delhi and completed his schooling from St. Columba's School, New Delhi. A strong academic performer throughout, some of his accolades include XLRI Dean's Certificate of Merit, INSPIRE Scholarship given by the Government of India and Dr. Ram Behari Mathematics Prize in his under-
graduation.
Siddharth interned with GSK Consumer Healthcare India for summers and worked on training and development related projects. He recently secured much sought-after placement with ITC through the campus recruitment process. Siddharth's areas of interest include labour laws, compensation and HR analytics. You can expect 100% transparency, a strong work ethic and diligence when working with Siddharth. Outside academics, his interests include modern Indian history, politics, cinema,
reading and travelling. Check Out His Story Here.
19. Riddhi R Kalra, IIM Trichy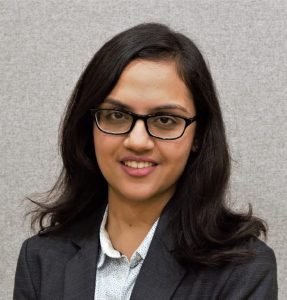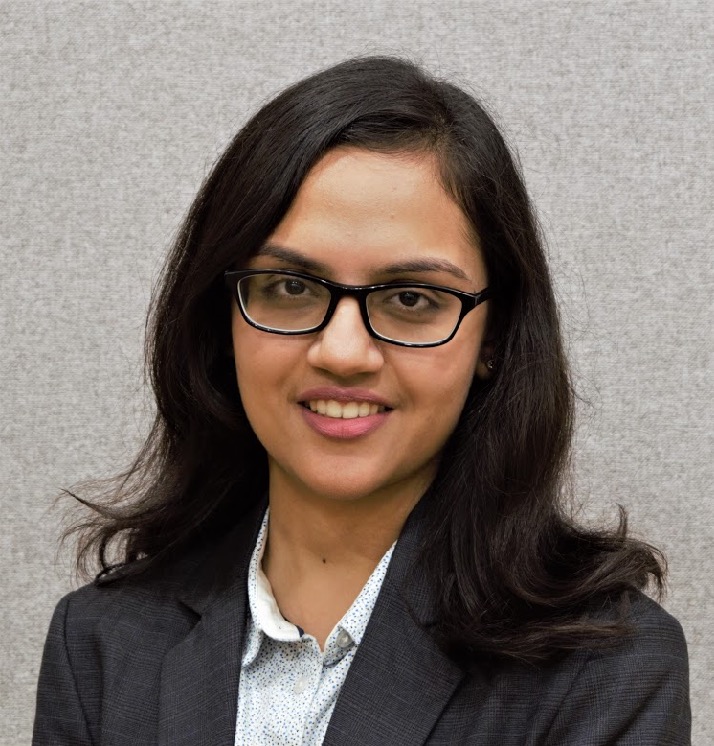 Words, in supposedly humble opinion, is one of the most inexhaustible sources of magic, capable of both influencing injury and remedying it. It was this magic that drew Riddhi Kalra into the possibilities that expression could offer. She tends to be obstinate about pondering on the other side of things – the "what ifs", that have the potential to change the end of a story. She is of the opinion that there is brilliance in mediocrity and beauty in humility. She enjoys reading novels – particularly because of the parallel life it enables people to lead and happens to belong to the category of people who prefer physical books over their digital counterparts because of the musty smell of books, Biblichor. She is also an amateur guitar player. Check Out Her Story Here.
20. Farhan Ansari, IIM Bangalore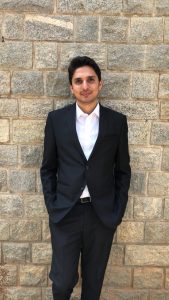 Like a lot of people in India, I am an engineer. I have work experience in supply chain management. Nothing unique till now! What differentiates me is that I look at life as an opportunity to make a difference. YOLO? Well, indeed! And I want to use my life to change things for the better – at my college, workplace, home and society. Have taken a few steps, have a million more to take!
 
21. Sahithi Vinjamuri, IIM Shillong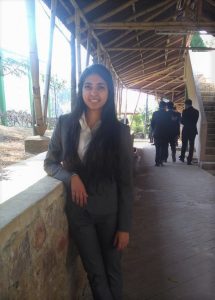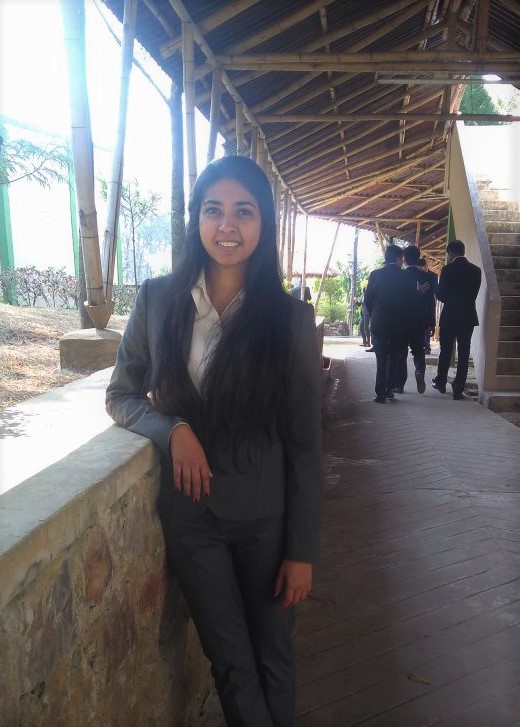 Hailing from Andhra Pradesh, I have done my schooling and spent my formative years in Mumbai, Chennai and Dehradun.  I graduated in 2016 from Shiv Nadar University where I pursued electronics and communication engineering with a minor in English. My experience at IIM Shillong has been extremely enriching in that I have had good exposure to lessons from professors in classes, competitions, PR activities as a member of the Public Relations Cell, my summer internship in the Global Business Operations department at VMware and the considerable learnings from interactions with fellow students here. Click here to Read Sahithi's Story.
22. Mradul Yadav, IIM Lucknow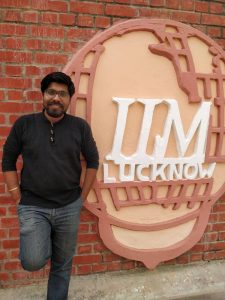 Mradul Yadav is a student of IIM Lucknow, with a strong inclination towards strategy and marketing. He is a mechanical engineering graduate from NIT Surathkal and has worked with sales and marketing consulting firm, ZS Associates for 2.5 years, and Honda Two Wheelers for 6 months before joining IIM Lucknow.
His passion towards problem solving landed him a consulting internship with Accenture Strategy-India Business where he was conferred with a PPO. He is a case solving enthusiast, and most of the days, he can be found trying to crack one or another business case. At IIM L, he serves as the core member of the mentorship committee, Team Ignicion and Placement Operations Team.
He is a socially active person and has taken various social initiatives for youth development and providing education to underprivileged kids. Click here to read the story.
23. Akshay Yogi, IIM Shillong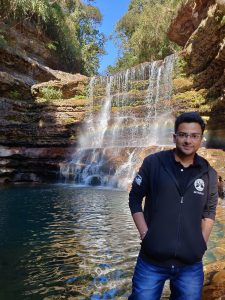 "You've got to be impulsive. A rebel. A misfit. And then you've got to make it worth the while."
Being a Delhite by heart, I am animated, curious and creative. An engineer on paper, I love being on the stage, interacting with people and entertaining them. People say I can engage an audience in no time. With a short stint in anchoring and growth hacking, I am all set to pursue a career in marketing and communications. Currently, I am pursuing my MBA from IIM Shillong.
I find my inspiration in Jim Carrey and M.S.Dhoni. Apart from being a national level debater, I have been recognized by the World Lung Foundation for my declamation skills. A "right-brained" individual, you will generally find me involved in Treks, food, travel and superheroes. Going the extra mile in whatever I do, is something I strive for. Check Out His Story Here.
24. Nandhini N, IIM Trichy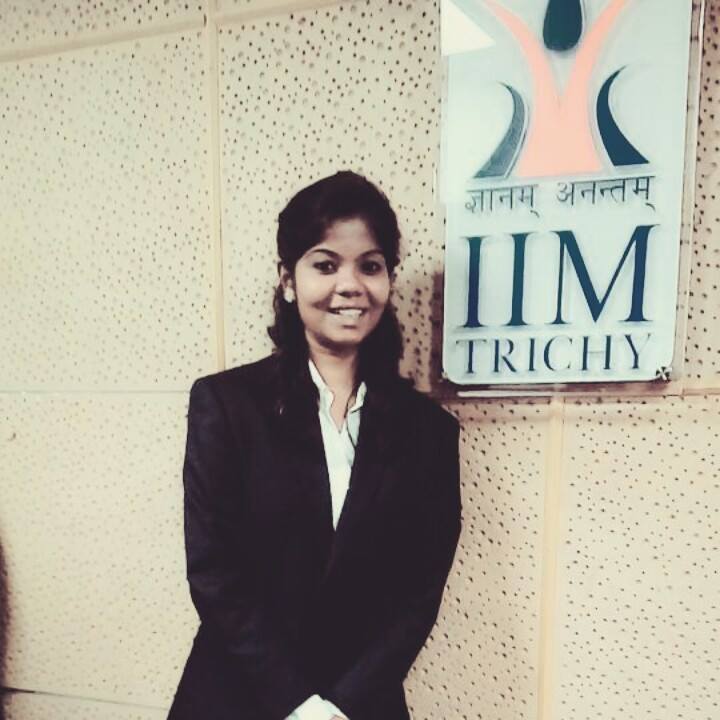 I was born and brought up in Tuticorin, a southernmost district of Tamil Nadu. During my schooling, I was the Best Outgoing student of my batch. I did my engineering in College of Engineering, Guindy (CEG), Anna University in Chennai. I have been part of the National Social Service (NSS) in both school and college and have organized camps as part of the NSS activity.
I am currently pursuing my Post Graduate Diploma in Management at IIM Trichy. I am a person who strongly believes in the magic of transforming the world and that the power lies within ourselves. I am very enthusiastic about learning new things. I have displayed my astute leadership skills by holding many positions of responsibility in committees and clubs, both in my under graduation and post-graduation. During my time at Accenture, my sincerity and consistency in performance were evident from the fact that I received the Delivery Excellence Award thrice. I have a keen interest in the Strategy and Operations domains. Apart from academics, I love traveling and visiting different places. I am an avid trekker. I love dancing and am a trained Bharatanatyam classical dancer. As a part of the Indian Youth Delegation Program, I represented India and IIM Trichy in South Korea. Click here to read Nandhini's Story.
25. Subhrajyoti Saha, IIM Shillong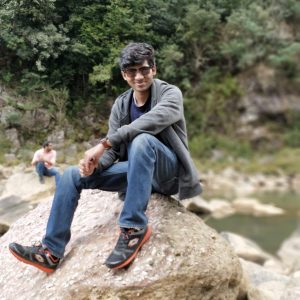 I am Subhrajyoti Saha from Kolkata. I did my schooling from St. Lawrence High School. I completed my engineering in ECE from IEM, Kolkata. During my engineering days, I have been a member of the student council and sports committee of the college. Being a part of the student council of the college I have organized technical fest of the college. Increasing the footfall of the fest and scaling it up to greater heights has been a major achievement. I have participated in various b-school and corporate competitions and have achieved success. The most notable of them has been the National Finalist of Mahindra War Room
Season 11. I did my internship with Exioms Technology Private Limited in the domain of Sales and Marketing. My hobbies are to follow and analyze brand advertisements. I also love to watch and play football and is a fan of Manchester United. Coming to my character traits, I am a calm and composed person. I do not get nervous under critical situations. I love to connect with people and balance with different kind of people. I am very flexible in my tasks and always looking for learning new things. One of my greatest qualities is to complete every task that has been assigned to me and not leave any in between. Check Out His Story Here.
26. Indrasis Roy, IIM Shillong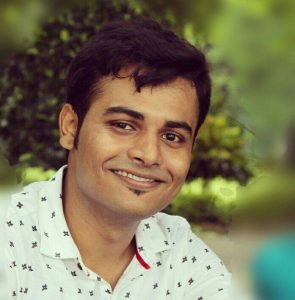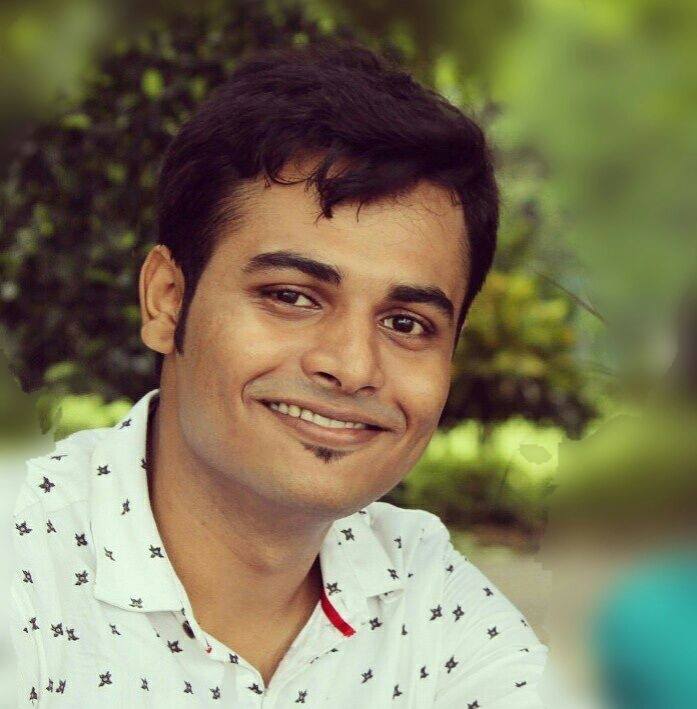 My career has been built on the lines of the three major principles of Dedication, Determination and Innovation. The first part of my life was shaped by Don Bosco School, Liluah as it inculcated the values and made me the person I am today. The next part began with the interest in Electronics as I joined Heritage Institute of Technology to gather the knowledge in innovation and amalgamation of the ideas to build, to rise! The turning point in my life was when I was selected to go for a research internship at New Jersey Institute of Technology followed by the mystique and glory of Defence Research and Development Organization, India where the journey taught me the importance of people management and development in a holistic sense that would add significant value to myself. I got my first big breakthrough when I realized my aim to pursue a career in management and decided to join the prestigious IIM fraternity! Building my career over the years with the same principles, and moving ahead by spearheading in competitions, I added several accolades to my credit including the National Finalist of Mahindra War Room Season 11. Check out Indrasis' Story here.
27. Himank Agrawal,  IIM Shillong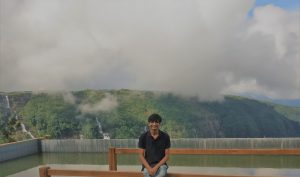 I am a finance enthusiast and commerce graduate from Ramjas College, University of Delhi in the final year of MBA at IIM Shillong and seeking to make a career in the banking sector. Currently, I am an office bearer of PR Cell and also serving as the VP Membership of Toastmasters Club, IIM Shillong. As part of my summer internship, I worked with the Reserve Bank of India in their Department of Non-Banking Supervision and assisted in analysing the performance of NBFCs in the north-eastern region of the country. I am a true believer in the power of education and the profound impact that it can have in the development of a country and want to play my part in making this dream come true. Check out Himank's Story here.
28. Sumana Saha  Xavier School of Human Resource Management (offering MBA-HRM)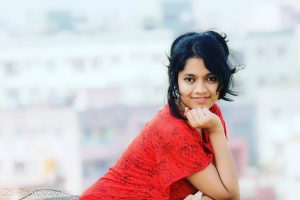 Hailing from Kolkata, West Bengal, Sumana is a computer science engineer, currently pursuing an MBA in Human Resource Management from Xavier School of Human Resource Management, Bhubaneswar. She has worked as an HR intern with Wipro Limited and a Marketing Communications intern with Color Blind Communication. Having served as a core member in various clubs and committees, organizing formal and informal events has been her forte. She has won a couple of competitions conducted by B-schools like IIT Kanpur, and corporate houses like Careers360, Career Launcher, Dell and The Print. She is an extremely passionate dancer and is formally trained in the Classical Dance form of Bharatnatyam. She takes a deep interest in Creative Writing and Social Work too. She has undertaken several projects as a volunteer with the United Nations India Chapter and CRY-Child Rights and You. As a young budding writer, she likes exploring a variety of genres in the form of short stories, poems, snippets, musings, and microtales. She has been working as a content creator in a couple of startups, web pages, online blogs, magazines and writing communities. She is a member of 'The Writer's Nest' (North-Eastern Writing Community), administrator of a Kolkata Bloggers certified blog 'Masqueraded Insurgence' and author at 'My Trending Stories' (a USA-based online blog magazine). In her free time, she takes up the role of a freelance student counsellor at Careers 360 and TapChief Expert. Check out Sumana's Story here.
29. Satyaki Dutta, Tata Institute of Social Sciences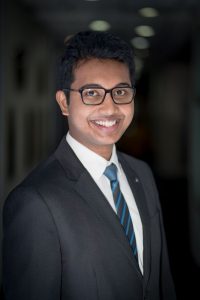 I was born and brought up in West Bengal. I did my schooling from Don Bosco Liluah and went on to pursue a degree in Information Technology from the Institute of Engineering and Management in Kolkata. I joined Infosys Ltd. after my graduation and worked there for over two years before shifting gears to a product-based company called LabVantage Solutions. After a year at LabVantage, I decided to pursue my post-graduation in Human Resource Management and Labour Relations from the Tata Institute of Social Sciences, Mumbai. I did my Summer Internship at Deloitte USI. I have also done fieldwork internships in organizations like Nestlé, FIS, Aon and RPG Group besides doing a live project with Accenture.
I have a flair for public speaking and debating. I have held several leadership positions in the past like being the President of the Space Byte Club in school to being the co-founder and President of the Literary Society in college. When I am not attending lectures, I can be found flipping through the pages of a book, watching a movie on Netflix or playing a match of chess. Check out Satyaki's Story here.
30. Utsav Thapliyal, IIM Indore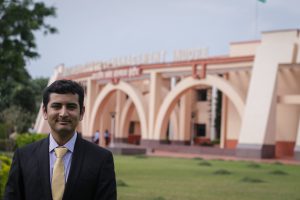 I am from Dehradun, Uttarakhand, and my father is a government employee while my mother is a teacher. I joined IIMI in the IPM program, and I loved the undergraduate curriculum where I studied economics, statistics, and humanities, and built a passion for subjects like political science, psychology, and geopolitics. I am a voracious reader and an accomplished debater. During my MBA, I have been part of Mercur-i, the Marketing club and have also been the Project's Coordinator for Utsaha, IIM Indore's Urban and Rural marketing research fest. I did my summer internship in United Breweries, where I did a sales project on Kingfisher Storm. Previously I have worked with Ronni Screwala's NGO, Swades Foundation, on a project to increase rural livelihood using goat rearing, where I built a sustainable marketing and business model for the farmers. I have been able to channel my interest in International Relations, and am currently working with Intelligentsia Risk Advisory as a Geopolitical Strategy Intern. I have been a delegate to Harvard PAIR Conference in Kuala Lumpur and have also been a student ambassador to Japan. I'm enthusiastic about Literature, Poetry, Quizzing, and Writing. You Can Check Out His Story Here.