While traversing through the roads of Barcelona during my Milan semester at SDA Bocconi Asia Center, I got a notification on Linkedin about 'International Operations Business Graduate Program ' in Novo Nordisk, a Danish pharmaceutical company. Quickly looking at the eligibility and requirements, I understood that this was my dream role I was looking out for. Being a healthcare enthusiast with creative blood, I was excited to know that the IO Business graduate program is a 2-year program with 8 months*3 rotations each in home country (the one you are hired from), Copenhagen Denmark (HQ) and the 3rd affiliate of theirs.
The objective is to understand the local market, corporate functions and to seek a global exposure. I then did a thorough research about the program from the previous year graduates from India and other countries which proof-read my ambition that I wanted to work for Novo Nordisk. But I knew that the path wasn't going to be easy when I understood that this global program has a very low acceptance rate. I was ready to take up this challenge and took the first step as filling the application form on their webpage.
It was a unique application format as they had asked for a video explaining why I am the ideal candidate for the program and what I intended to learn out of it. It took me 3-4 days to formulate the content as I knew this was the crucial step. Post 3 weeks in about January, I was elated when I got a call from the Indian HR Team that I would get a chance to be interviewed for the 1st round. Before every interview round, a quick round of glance at my CV and thorough research on the industry and its alignment with my career goals helped me clear the India rounds, where the last rounds were with HR Director ending with the Head of the Indian Organization.
I was absolutely happy when I received an email stating that I was selected for the Assessment centre in Copenhagen Denmark HQ along with another candidate from India. The experience started when Novo Nordisk started booking flights and securing a Visa to go to Denmark. Prior to us going to Denmark, all of the selected candidates had to go through an aptitude round and pre-prepare for a brief presentation about ourselves.
The Graduate Recruitment Center was hosted in Novo Nordisk HQ, Copenhagen on 12th March, 2019. Novo Nordisk made sure the experience was great and eco –friendly from the start. The hotel was booked close to the airport to save on travel pollution and many other initiatives like eco-friendly notebooks, I-Pads for cases instead of printed paper and even the food. They had also made an application solely for GRC 2019 so that we could get to know the agenda and could use the platform to know other candidates and post pictures.
It was wonderful to meet 90 young candidates from around the globe from 2500 applications. After the meet and greet sessions, we proceeded to our respective personal interviews where we had a thorough reflection on ourselves. I then headed to have a sneak peek in and around Copenhagen with a bunch of other graduates.
On the 2nd day, we had a session with the former Graduates, where we had a formal induction to the IO Graduate Program. It was great to understand the life of a former graduate and seek answers from their experiences. Lastly, the D-day had arrived, and we had a full day assessment centre on 13 March. As we entered the headquarters, all of us knew that we had to live this day to the fullest as the next few hours are going to be challenging yet memorable. All of us were split into groups of 4-6 for the assessment.
The GRC 2019 opened with an introduction about Novo Nordisk and about life-changing careers that it aims to provide. Post that they unearthed the case study on the I-pads. The next 2 hours went past solving the case about the launch of a device in a foreign market. We even had the chance to ask a few questions to the relevant stakeholders to get more insights. After the presentation of the case study to the management team, we flexed with a health band as a part of NN Health and grooved to avoid sitting all day long.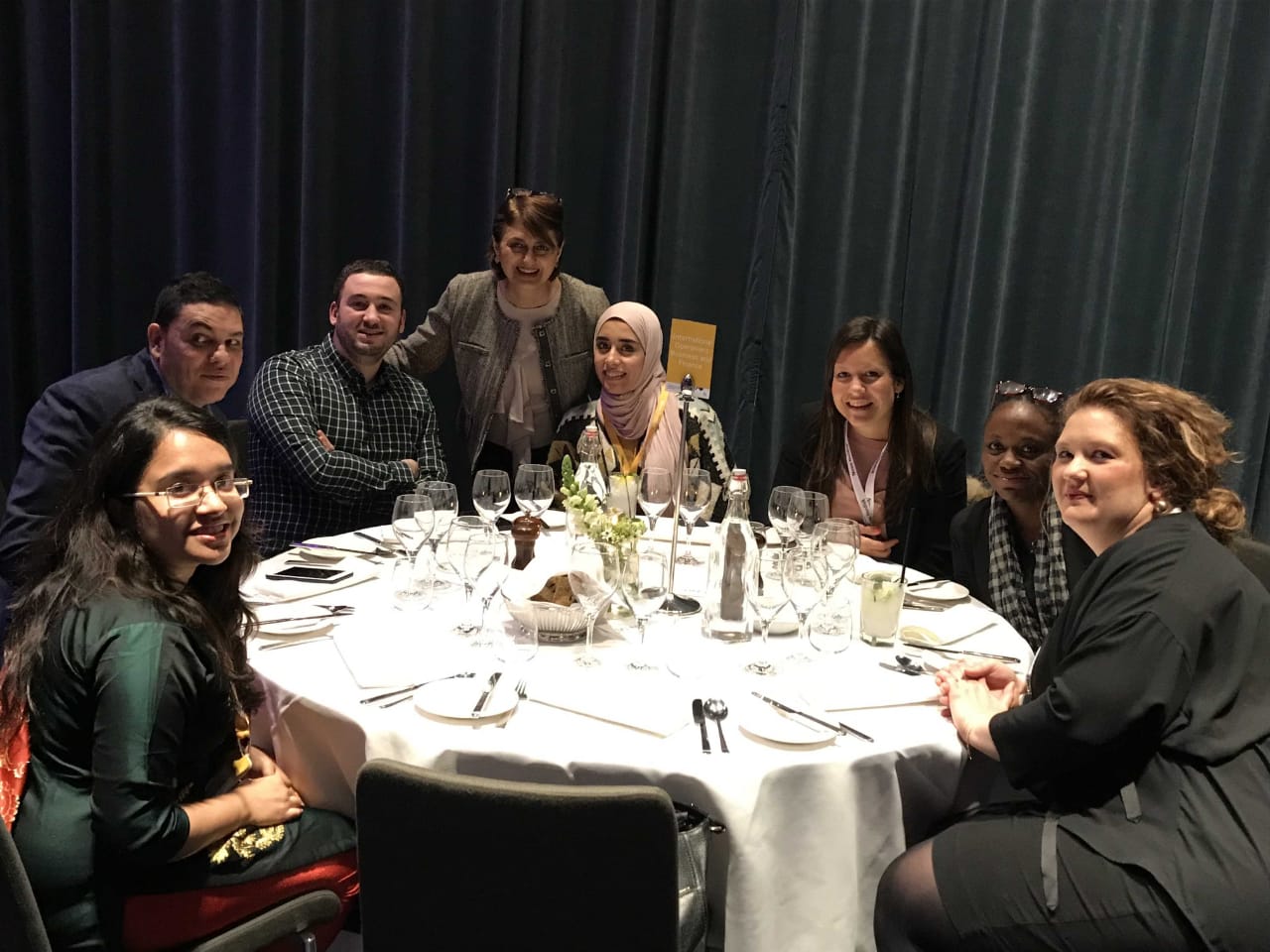 Post this, we had interesting board games and some strategy games as a team which we had a lot of fun solving as a team. The day concluded with a group picture and a dinner back in the hotel where we sat as teams to wine and dine. It was wonderful to know all of them a little more in person. It was hard to bid a goodbye that day. With a pocketful of memories and 3 days full of learnings, I came back to India with anxiety to know the results and happiness to have gone through the complete selection process.
I got a call from one of the assessors for a detailed feedback session about my candidature and at the end, I was thrilled to know that I was offered the IO Business Graduate program from India.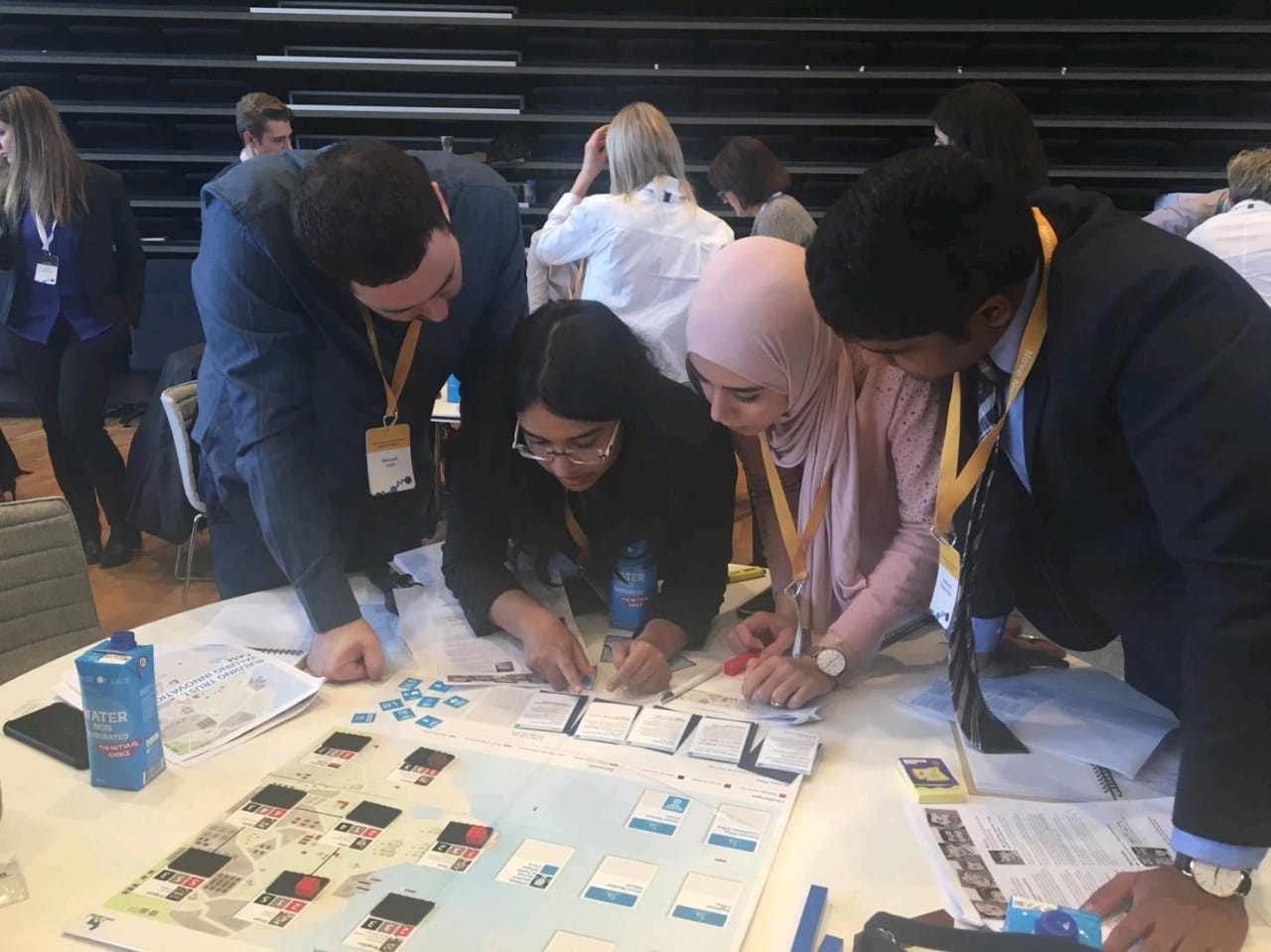 It has been 3 months since I have joined Novo Nordisk India and I already feel that I have learned a lot about the pharmaceutical industry. All of this wouldn't have been possible without the support of SDA Bocconi Asia Center, who ensured an international exposure study environment. I cannot wait for the start of the IO Business Graduate Program from September 1st, 2019!