My Tryst With Hector Beverages Pvt Ltd – Shanko Bag – IIM Kozhikode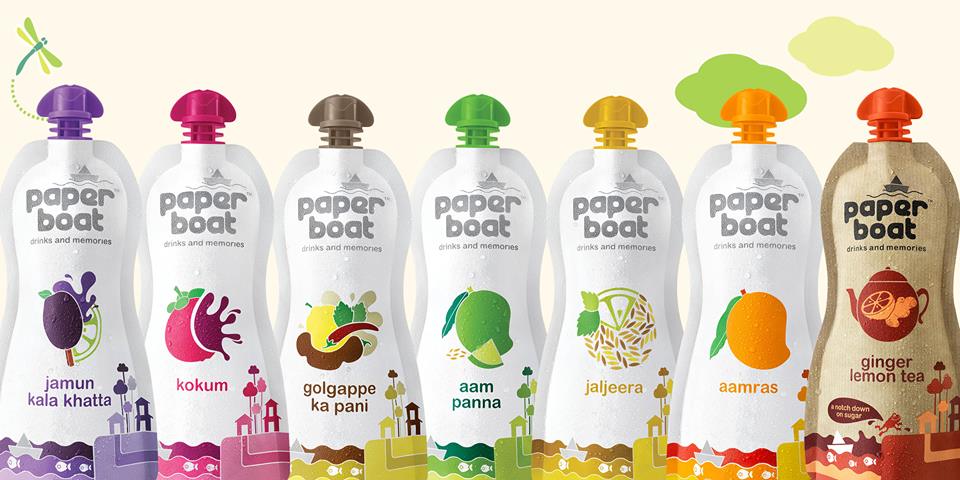 There are only a few brands that would dare enter an industry dominated by the size and financial might of Coca Cola and Pepsi. Launched in 2013, Paper Boat of Hector Beverages Pvt Ltd is one such brand that has not only entered but managed to carve a niche for itself in this extremely cluttered and competitive industry. With online and offline marketing campaigns set against a backdrop of nostalgia and innocence and an aggressive sales strategy, their growth has been quite phenomenal.
Personally, I have always been fascinated by their Facebook and Instagram pages because of the sheer childhood reminiscences triggered by their doodles. I have been left awestruck at how they have always managed to strike a chord with me with their posts. Hence, when an opportunity to intern with such creative minds came my way, I was delighted. The amazing thing was how the entire HR process, right from the pre-placement talk to the closure of the internship, was completely aligned with the communication of the brand. The recruitment process comprised of a tweaked version of the traditional GDs and interviews which allowed me to showcase my creativity along with what I had learnt in my Marketing Management course. The HR had been regularly in touch with me and periodically treated me to goodies which ranged from a fridge magnet, two books that I read as a kid and of course, brand new Paper Boat flavours.
My internship started on the 1st of April at their scenic Bangalore location. This is where I met my fellow interns who were all from the other premium B-schools of the country. On the first four days of induction, we interacted with the top leadership of the company, go on market visits and visit their plant in Mysore. As we dove into work, I found myself working on a Sales project in Railways which came under the purview of Key Accounts. It involved fast tracking and enabling the railways' channel activation in South India. I reported directly to the Head of Modern Trade and Key Accounts.
As is the beauty of working with start-ups, I was given complete freedom to go about my project after some initial guidance. Doing business in railway platforms is quite different from general trade and modern trade. All the stations in the country come under 17 railway zones, each headed by a Divisional Railway Manager. To start the activation at a particular station, a business has to first get an approval from the railway zone that it is under the purview of and only then can they start supplying to the vendors on the platform. The scope of my project involved fast tracking the activation in stations which come under 3 railway zones, namely South Western, Southern and South Central zones.
The initial phase of my project, as mentioned above, involved submitting the required documents in order to get the approval to the Commercial Departments of the 3 railway zones. This was my first tryst with the infamous bureaucracy which is often blamed for hindering the ease of doing business in the country. Contrary to my anticipation, the Commercial Managers were very cooperative and gave me an estimate on when I could expect Paper Boat to be approved. The next phase involved travelling to various railway stations and interacting with the vendors who operate there. With some secondary research, I made a list of high priority stations which have the maximum footfalls and targeted them. The interactions with the vendors at these stations mainly involved getting their insights about the brand, doing a first level negotiation and convincing them to start selling Paper Boat once it gets approved. Some of them who were connected to the kirana stores outside the stations and had heard about the brand, were very enthusiastic about selling it while there were some who weren't aware about it and would agree to sell in return for higher margins.
Over the course of my project, I interacted and made a database of over 190 vendors across 20 stations in South India. These stations were in cities like Bangalore, Hubli, Mysore, Coimbatore, Erode, Chennai and Hyderabad. The challenges involved in this brand of hands-on field work gave me an insight on how a typical FMCG company operates. My internship ended with a Final Review with the top management and a creative certificate which brought a smile to my face. The overall experience was very enriching and Hector Beverages is definitely a great company for anyone looking for a career in Sales and Marketing!