All You Need To Know: IIM Lucknow vs IIM Kozhikode – A Comparative Guide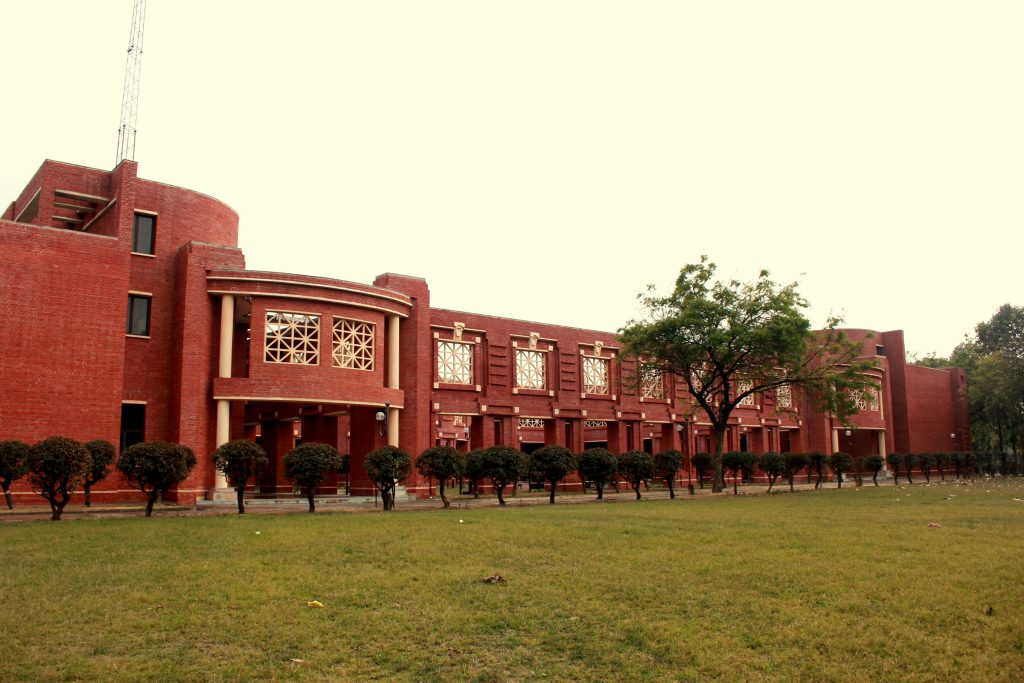 Surely, the top 3 choices for most of the aspirants remain the elite IIMs- Ahmedabad, Bangalore and Calcutta. But, not everyone decides to go into a b-school lured just by the brand value. Pursuing an MBA is a decision that requires careful planning and figuring out which b-school would be the best for you. Does an Institute's programmes and culture match with what matters the most to you? Would investments on these fetch you the best ROI?
Hopefully, this article will help you to prepare and answer such questions and to help you know more about your target b-schools so that you can make an informed decision, both- while preparing for CAT 2018 and when you need to accept an admission later.
The focus here is on two of the very well known and well reputed IIMs- IIM Lucknow (PGPM) and IIM Kozhikode (PGP).

Rankings
| | | | |
| --- | --- | --- | --- |
| | InsideIIM (2018) | MHRD (2017) | Business Today (2017) |
| IIM Lucknow | 6th | 4th | NA |
| IIM Kozikhode | 8th | 5th | 8th |
InsideIIM ranked the b-schools purely based on how MBA aspirants perceived a particular Institute, i.e, how an Institute's brand value is portrayed to aspirants' minds.
MHRD – NIRF offers rankings of Management Institutes, Universities, Engineering Institutes etc.
Every year, Business Today ranks the top Management Institutes in the country based on various parameters.
Admission Process
IIM Lucknow–
Candidates have to register for the CAT (Common Admission Test) starting in July/August.
Candidates are shortlisted for the interview on the basis of their performance in the CAT, scholastic achievement (in Xth, XIIth, Undergrad- with various academic discipline) and relevant work experience.
Written Ability Test (WAT) and Personal Interview (PI) are then conducted at Bangalore, Kolkata, Lucknow, Mumbai, New Delhi and Hyderabad in the month of February and onwards.
Final selection of candidates is based on performance in CAT, scholastic achievement, work experience, and performance in the Written Ability Test (WAT) and Personal Interview (PI).
Components weightage for shortlisting for the WAT-PI stage-
| | |
| --- | --- |
| COMPONENT | WEIGHTAGE |
| CAT | 60% |
| Class X-XII marks | 10% |
| UG marks | 10% |
| Work experience | 10% |
| Diversity factor (academic + gender) | 5+5 = 10% |
| TOTAL | 100% |
Components weightage for the final selection-
| | |
| --- | --- |
| COMPONENT | WEIGHTAGE |
| CAT | 30% |
| Academic performance (X-XII + UG) | 5+5 = 10% |
| Diversity factor (academic + gender) | 5% |
| Work experience | 5% |
| Written Ability Test (WAT) | 10% |
| Personal Interview (PI) | 40% |
| TOTAL | 100% |
IIM Kozhikode–
Candidates have to register for the CAT (Common Admission Test) starting in July/August.
Candidates are shortlisted for the interview on the basis of their performance in the CAT, scholastic achievement (in Xth, XIIth, Undergrad- with various academic discipline) and relevant work experience. The shortlist is created on the basis of Aggregate Index Score (AIS).
Final selection of candidates is done based on their performance in the WAT-GD-PI rounds and various components.
Components Weightage for shortlisting for WAT-GD-PI-
| | |
| --- | --- |
| COMPONENT | WEIGHTAGE |
| CAT | 75% |
| Class X-XII marks | 7.5% |
| UG marks | 7.5% |
| Work experience | 5% |
| Diversity factor (academic + gender) | 5% |
| TOTAL | 100% |
Components weightage for the final selection-
| | |
| --- | --- |
| COMPONENT | WEIGHTAGE |
| CAT | 35% |
| Work experience | 5% |
| GD-WAT | 15% |
| Personal Interview (PI) | 45% |
| TOTAL | 100% |
Current Batch size (2017-19)
IIM Lucknow- Batch strength= 462 (with 30.09% women)
IIM Kozhikode- Batch Strength= 374 (with 28.88% women)
Student Profile
IIM Lucknow-
IIM Lucknow has students from various academic and professional backgrounds, which include Arts, Commerce, Engineering (about 85%), Literature, Economics, Mathematics, Medicine, Architecture, Pharmaceutical and Biotechnology.
IIM Kozhikode-
Educational background- 85% Engineers, 7% Commerce, 3% Business Management, 3% Pharma & Science and 2% Arts & Economics.
The average work experience is 18 months.
Male to female ratio- 71 : 29
Work-ex to fresher ratio- 75 : 25
Placements
IIM Lucknow-
Placements (2017-19)-
More than 150 domestic and international recruiters participated in the process offering roles in marketing, consulting & finance domains.
More than 40 companies were first-time recruiters with over 60 percent coming from the Sales & Marketing, Finance and e-Commerce sector.
Some of the other sectors that were represented by these firms were consulting, systems/IT, general management, media and automotive.
Sector-wise breakup-
| Profile | Percentage of Offers |
| --- | --- |
| Sales & Marketing | 40% |
| Consulting | 20% |
| Finance | 20% |
| E-Commerce | 10% |
| Systems/IT | 5% |
| General Management | 5% |
Some of the top recruiters and big names were Accenture, Aditya Birla Group, Amazon, Hindustan Unilever, McKinsey & Company etc. First-time recruiters included Clinton Health Access Initiative, EMAAR, Societe Generale etc. There were International profiles offered as well by companies such as Capgemini,  UAE Exchange, Olam International etc.
IIM Kozhikode-
Summer Placements (2017)-
3 Lakhs- highest stipend offered to 9 students.
4 Lakhs- mean/median stipend.
93 companies participated in summer placement process.
50% companies feature in the Fortune 500 list of companies.
Final Placements (2017)-
112 recruiters
359 offers
37 LPA- Highest annual package (domestic)
17.65 LPA- Average CTC
Sector-wise break up-
| Profile | Percentage of Offers |
| --- | --- |
| IT/Telecom | 41% |
| Manufacturing/Oil & Gas | 28% |
| Consulting/Analytics | 15% |
| BFSI/Finance | 5% |
| Construction/Infrastructure | 4% |
| E-Commerce | 4% |
| Others | 3% |
Top recruiters- BCG, Mckinsey & Co, Accenture, Cognizant, Axis Bank, JP Morgan & Chase, EY, Fidelity Investments, ICICI Bank, Johnson & Johnson, HUL, RPG, Reliance, TAS, Mondelez International, IBM, Kirusa, Bajaj, Loreal, Wipro, TCS, Microsoft, ITC, CCD, ABG.
Fees
| Institute | PGP fees (2 years) |
| --- | --- |
| IIM LUCKNOW | 14,06,000 INR |
| IIM KOZHIKODE | 16,00,000 INR |
Curriculum
IIM Lucknow-
IIM L follows a case-based teaching methodology.
The First-Year academic work, spread over three terms, is a compulsory package of 22 foundation (core) level courses designed to provide basic knowledge of concepts, tools and techniques in various functional areas and relevant disciplines.
Core Courses- a) Business Environment b) Communication c) Decision Sciences d) Finance & Accounting e) Human Resource Management f) IT & Systems g) Legal Management h) Marketing j) Operations Management.
The two-month compulsory Summer Training in industrial and business organizations follows the first-year coursework. The summer training is aimed at providing exposure to the real-life working environment. Students are required to work on specific, time-bound organization related assignments
The Second-Year academic work, spread over three terms, comprises two compulsory courses of integrative nature along with a package of 15 elective courses of advanced and applied nature.
IIM Kozhikode-
At IIM K, problem-solving and analytical skills are honed through case studies, which are part of the pedagogy in most of the courses.
Core Courses- a) Economics b) Humanities & Liberal Arts c) Marketing Management d) Quant methods & Operation Management e) Finance, Accounting & Control f) IT & Systems g) Organizational Behaviour & Human Resources h) Strategic Management
In the second year, students select subjects in their area of interest and have an option of dual specialization. Electives are offered in various verticals. Multidisciplinary courses offering state of the art analysis such as 'Enterprise Resource Planning' and 'Business Process Re-engineering' are also available for the taking. Typically, choices are made from at least two streams so as to major in two areas, thus obtaining a 'dual' specialization.
Exchange Programs
IIM Lucknow-
As a part of student exchange programs, students spend a three-month term in a foreign university in October to December in their second year. Every year, around 50 students of IIM Lucknow are selected for the exchange programs based on merit.
IIM Lucknow has student exchange relationships with 24 leading B-schools across the globe.
Some of the current partner institutions are-  Ecole De Management, European School of Management, Toulouse Business School, Leipzig School of Management, George Mason University, University of Connecticut, McMaster University, Copenhagen Business School,  University of St. Gallen, Bocconi University, Athens University of Economics and Business, National University of Singapore, etc.
The Dual Degree Program, offered in association with the ESCP Europe business school in France, awards degrees from both institutes after students spend a year in each. 4-5 are selected each year for the program. Students, after completing two trimesters at IIM Lucknow, spend two semesters at ESCP Europe's Paris campus and return to IIM Lucknow to complete the final term.
IIM Kozhikode-
International Exchange (IE) program is open only for masters' students in their final year.
IIM Kozhikode offers student exchange programmes with- European Business School, Germany; Copenhagen Business School, ESCP-EAP Paris; Bocconi University,  Leipzig Graduate School of Management, Leeds University Business School, BEM – Bordeaux Management School,  IESEG School of Management, Rouen Business School amongst many others.
Alumni Network
IIM Lucknow-
The IIM Lucknow Alumni Network connects every individual who has been a part of the Institution. Like many top-ranked Institutes, IIM Lucknow has produced business leaders, administrators, entrepreneurs, artists, writers, and much more. The Alumni Network aims at binding them all together and seamlessly connects the Alumni, students and faculty to engage.
IIM Lucknow Alumni Portal
IIM Kozhikode-
The IIM K Alumni Association organizes two major events- Sangam and Nostalgia. Sangam is the annual Alumni-Student-Fresher Meet which is held across various cities like Mumbai, Bangalore, Chennai, Kolkata, Delhi and even in the USA, UK, Dubai and Singapore. It gives an opportunity for the present, the past and the incoming batch to interact with each other and learn from shared experiences.
Campus Life
IIM Lucknow-
Outside of classrooms, IIM Lucknow has numerous students activity initiatives-
Sustain-e-Sense is the flagship event of PGPSM which focuses on the theme of business sustainability, sustainable development and most importantly sustainable living. Engaging events like CSO conclave, Samvad, Prerna, Cyclathon etc. ensure the campus is buzzing for three exciting days.
Arth raises awareness about sustainability and tries to provide solutions to social and environmental issues through debates, discussions, workshops and competitions.
Events Committee aims to provide students with a platform to interact with industry leaders through its flagship events such as Sustain-e-Sense and Udhyam. Events like Aagman and various festivals celebrations bring out the cultural dimension of life at the campus.
Sports and Cultural Committee organizes numerous events throughout the year that bring the IIML family together. In addition to "Pravaah", the IIML-corporate Sports Meet, this Committee ensures enough liveliness on campus through Spic Macay performances, DJ nights, a celebration of major festivals, get-togethers etc.
Media Cell projects campus activities to the outer world through communication to the press and other Institutes.
IIM Kozhikode-
IIK K has numerous student committees namely-Backwaters Committee, Culcom, E-cell, Konquest, Madcom, etc.
There are various interest groups- Abakus, Financially Yours, HRiday, Konsult, Omega, mPower, etc. Other clubs at IIM K involve- Atharva-the quizzing club, Dance vibes-the dance club, K-dio, an on-campus radio club, K-Matinee the movie club, etc.
Roobaroo is a cultural event conducted every year during the induction of the new batch to acclimate students to the IIMK culture and to build a good on-campus community.
Sangram is an annual sport meet with IIM Bangalore, with each Institute hosting the event in alternate years.
City
IIM Lucknow-
IIM Lucknow has two campuses- Lucknow & Noida.
The city of Lucknow is famous for its Nawabi culture. From the Sadar Bazar in the Cantonment to the outskirts of the city in Indiranagar, Lucknow is a picturesque city. Mughlai food at Dastarkwhan, chaat at Shukla Chaat, Basket chaat at Royal Cafe, shopping at Hazratganj and Halwasiya, Suhaal at Aminabad are some of the specialities of the city. North India is known for its extreme temperatures, and 'Awadh' is no exception to this. So one must be prepared for scorching summers and freezing winters.
IIM Lucknow main campus spans 200 acres and is in Prabandh Nagar on the outskirts of Lucknow, Uttar Pradesh, India. It is at 21 kilometres from the Lucknow railway station and 31 kilometres from Lucknow Airport. IIM Lucknow also has a city office in Aliganj.
IIM-Lucknow's Noida Campus is spread over 20 acres in Sector-62, NOID
IIM Kozhikode-
The main campus, spread across 100 acres, is located in Kunnamangalam, a suburban area of Kozhikode (previously known as Calicut), Kerala. Kozhikode is the second largest city in Kerala. The campus is spread across two hills which are part of the Western Ghats. Besides classrooms, the campus also has residential facilities for students, faculty and visitors. The campus houses 13 hostels to house around 800 students who are required to stay on campus. The campus relies on rainwater harvesting as its primary source of water.
Infrastructure
IIM Lucknow-
The academic buildings are constructed in medieval Indian architectural style with red brick wall texture. All the major buildings in the campus are named in Sanskrit symbolizing the activities conducted in them. The academic blocks (Bodhigrih-I and II) houses classrooms and seminar halls. The Faculty block (Chintan) houses faculty rooms and Fellowship classrooms. The Library (Gyanodaya) spanning 30,000 sq. ft has five reading halls with a seating capacity for 250 people.
The Management Development Block (Manthan)  has an exclusive library, a computer centre and a guest house (Patanjali) for participants.
While the campus has separate sports fields for football, cricket, basketball, volleyball, tennis, and badminton, most of the hostels have their own table tennis and badminton courts. A fitness and recreation centre (Umang) was set up in 2010, which houses a gymnasium, swimming pool, squash, and billiards. The multipurpose utility hall (Samanjasya) hosts most of the cultural activities on the campus.
IIM Kozhikode-
IIM Kozhikode has a fully automated Library & Information Center (LIC) which is one of the Centers of Development of Digital Libraries in the world.
IIM K embarked on a programme to create a Museum of Indian Business History in 2010 which is believed to be the first of its kind- Indian Business Museum.
The institute has 13 hostels capable of accommodating 800+ students.
USP
IIM Lucknow
IIM Lucknow students often find themselves pondering over this or having debates with each other or the outsiders. For some, the USP of IIM L is the curriculum that the students go through (they call it HELL). Some consider the diverse profiles found here and hence its students are the USP.
IIM Kozhikode
As mentioned earlier, The Indian Institute of Management, Kozhikode (IIM-K) created history by opening the first museum of Indian Business history with an objective to inspire and ignite business entrepreneurship among the youth.
Even though they are very different, IIM L & IIM K are among the country's most respected management institutes which have produced highly successful corporate leaders. If you get a tag from any of them, you are branded for life and will experience one of the most rigorous and the best life experiences.
Have a look at how a typical day at these IIMs looks like, straight from the current students-
(This report is based solely on secondary research)
If you have any suggestions or opinions, please let me know in the comments below.
You can read a detailed comparative guide for IIM A, B, C and FMS here.
Watch this space for a detailed analysis of other b-schools, by the InsideIIM team.
Parth Shekhar
The author is an entrepreneur by nature and an aspirant by heart. He worked in IT domain for 2 years. After pursuing 'Certification in Entrepreneurship Management' from XLRI Jamshedpur, he is currently involved in family business and also was a part of the iART program 2018 at insideIIM.