The Night Life Of An MBA Student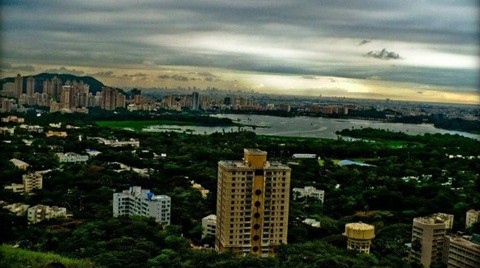 If you ever doubt whether a city has an active nightlife, you should try visiting its MBA schools sometimes. Where people are forced to take the Dylan Thomas' lines, "Do not go gentle into that good night but rage, rage against the dying of the light" a tad bit too seriously. Where friendships for life are forged with an iron hammer, where genuine miracles happen in bulk from 11:55pm-12:00am, where you wonder the amazing resilience of human body which you thought couldn't do without 6 hours of sleep.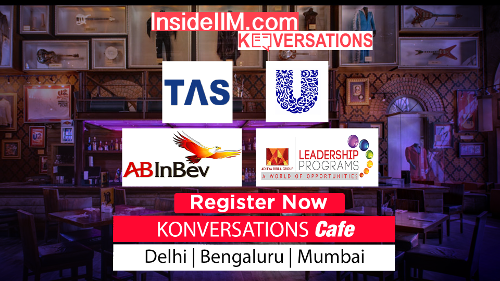 More than days, it's the nights of MBA which make it so special.
So what is it exactly about nights, which hits us with waves of scamper, dread, fear, fight and satisfaction in a span of few hours.
Assignments – The thing about assignments are, it silently exits your memory and then in a truly sadistic act shows up with few hours left for submissions. You form an emergency 'SOS: XYZ Assignment' WhatsApp group, and then argue for 30mins like true MBA peeps with matrices showing adv and disadvantages on the preferred place to meet. It can be reasonably estimated that out of X people in your group, (x/4) will turn up and only (x/8) will do something worthwhile. In that race against time, you'd channel your inner Rocky Balboa and pray to all 32 crore gods for stable internet connectivity while submission.
CV Drafts –  There's no good way to learn about patience other than slow internet and CV drafts, it is rumoured Dante's seventh level of inferno is a CV checking kiosk which tears your CV everytime you give it.  As it should be Final CV is understandably the most important piece of work that an MBA student writes, but the hours you spend on pondering over a reframe of a sentence at 3 am in the night is a match for Guantanamo Bay. Next morning you feel accomplished, with having a created a CV which could face off against Elon Musk's. Alas, only to see it rejected again.
Club Meetings/Prep Sessions – If you thought the Illuminati are cool, having meetings at dead of the night shrouded in secrecy, you should check out MBA club meetings/Prep sessions someday. The emails which ask(read as: guillotine if you miss) you to assemble in 15 mins, and the strength of your endurance after that is something to be experienced. The summers prep is grilling, brutal and sustained and at 4 am you begin to wonder, 'Is this a simulation that I am living in'. Trust me, this is the phase of MBA where you learn the most.
Night Canteens – A living proof that God exists! The food is destined to taste so much better because 1- you haven't eaten anything since last night, 2-Because you are suddenly aware of the debilitating power of hunger. Then time stops for a while, you are in a bliss, bliss of hot cheese parantha making its journey from your mouth to stomach. You look up at the sky, eyes well up, and then you silently mouth, 'For you, A thousand times over'. This is where your love for MBA starts when you reflect inward and take in all the effort which you put over the past few days.
Remember, the day may have its light, but it is the night which puts colour in an MBA life!