Painting My Life Red – Life At MICA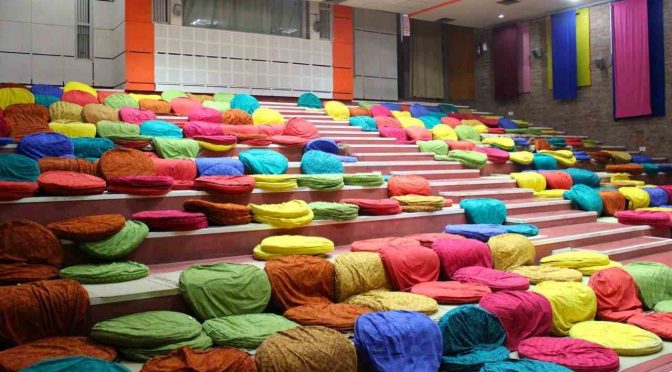 If the phrase "spoilt for choice" could be personified, it would be personified into the number of committees that MICA has! Dance, music, theatre, quizzing, marketing (obviously!) and more, keep us occupied throughout the two years with more to add. Since MICA can be whatever you make of it, it is a place for your dreams to come true. This can be in terms of organising a formal play, pitching your startup ideas to a VC or painting some of the legendary graffiti that adorns our walls. As a part of the TEDxMICA committee, I am using this very canvas to paint my (marketing!) dreams into reality.
MICA has something for everyone, and I believe it is this very fact that makes it so special. My journey to MICA started way before, while still at St.Xavier's College, Mumbai. I decided that I wanted to pursue marketing and after making the necessary inquiries, the one name that popped up was MICA. During my conversation with any industry professional, MICA was termed to be the "mecca" of marketing, advertising and communication. After clearing the multiple selection rounds, there I was – a wide-eyed city girl waiting for MICA to make a professional out of me. The selection rounds that preceded my entry to MICA were as different as MICA itself. Debunking the tradition of a drab group discussion, we had a group exercise, which focused on group dynamics. That in itself displayed the inclusivity of the institute to me.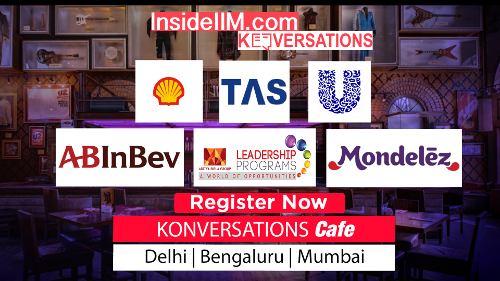 A colleague of mine had advised me that the best teaching you can give yourself in an MBA is an open conversation with people from all walks of life. Conversations with people who have been investment bankers, managers at hotels, engineers and employees in retail helped me to broaden my perspective on academic and industry issues.  The main way in which MICA has changed me from whom I was 9 months ago is through pushing. Pushing limits, pushing myself out of my comfort zone, pushing to make a place for myself, just pushing. That's what it does to every new entrant. It tests the limits till where you can go and makes you ready to face the limits of the corporate, an entirely new yet familiar space.
One of my favourites as a part of my love story with MICA is the library, also known as KEIC. A stately structure as you enter the campus, with beans bags in nooks and crannies, it has a veritable physical and digital collection of books and resources. The way my heart skips a beat the day new books arrive at the library is akin to having a small crush. With speedy wifi and comfortable seating spread across two floors, the KEIC is the best place to complete your pending assignment or book!
Another is the famed Chhota.
A quaint, alfresco canteen, something is always going on at Chhota. It is my go-to place in the whole campus for a cup of hot chocolate at, say, 4 in the morning, or to read a book with an ice cream! The small "khaats" kept at Chhota give it a rustic feel, and the lights at night make me feel as though I have arrived in a beautifully lit up version of my own house! The reason why anyone, especially me, could fall in love with Chhota is the informal vibe that runs through there. This vibe is one that starts at Chhota and will end with MICA which I now call home.
Author: Priyanka Pimpale