The Perks And Downsides Of Having A Twin In The Same B-School | IIM Lucknow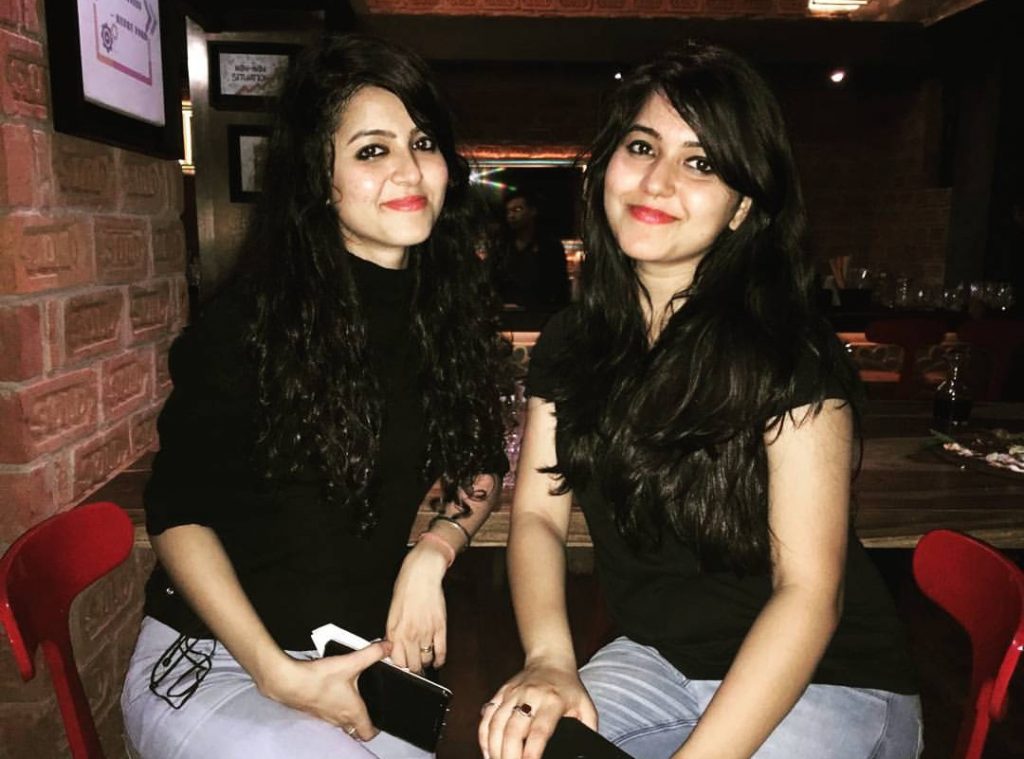 If you think that twins have only their birth date and time in common, well you are still to meet this set of Twins from IIM Lucknow. Meet Nikita and Mithila, sophomores at IIM Lucknow, who have the following in common:
Same School
Same under-grad College
Same B-School
Same Summer Internship; and god knows what next.
Born in Nagaon, Assam; Nikita and Mithila were premature and to believe the doctor, either of the two would survive in the next 24 hours after birth. But against all odds, the duo fought their first battle together and emerged victorious, both of them survived. Since then, the two have aced it together at every rung of life. Even the unpredictable B-School interviews could not do them apart. Both of them converted the same B-school – IIM Lucknow. Today as Nikita is taking the midterm exam of her 5th term, Mithila is enjoying her exchange programme at NEOMA Business School, France. In a recent conversation with the duo, they agreed that having a twin on the competitive planet of B-School is a blessing in disguise, but it has its downsides too.  Here are the perks and downsides of having a twin in the same B-School:
Perks:
The Real Friend:
In an overtly competitive B-School milieu having a twin/sibling in campus assures you that you have One Real Friend who would value you above RG(relative grading).
The Secret Keeper:
Having a twin is like having a third parent and a Secret Keeper. You know they will give you an ear without judging you.
The Study Buddy:
Last moment cramming before an exam or a quiz gets so much easier when you have a twin in the campus.
 The Travel Buddy:
A Twin is also your eternal travel buddy. You need not to make lavish plans. Just take a backpack and go on random trips with him/her.
The Partner:
When you have a twin you also have a partner for all case competitions and group projects that you take up in the two-year-long journey.
Downsides:
You can't Date Randomly:
Your twin, however close to you, is also your parent on campus. You can't "explore" the campus like you would have had he/she not been there. Random dating is a strict No-No with your twin on campus.
You cant Lie to your Parents:
With a permanent spy tailing you in campus, everything you do gets communicated to your parents. Isn't that what siblings are meant to do? Unless, of course, you both collude.
You become the center of Attention:
The mere fact that you have a twin on campus puts you in the eye of the storm. You become a natural center of attention in classes and for random jokes.
Can't make many Friends:
Because one already finds a friend in the campus from day 1 with one's twin being around, it gets difficult for both of them to make new friends.
Everything said, having a twin in campus is like having a go-to person in the campus for everything that one does. Life becomes so much easier and fun.
Let us know if you know other Twins/Siblings studying in the same B-School.
Cheers. Happy Reading!
Pratik Ranjan
Pratik is an MBA candidate at IIM Lucknow. He is an ardent aspiring marketing strategist. His passion for marketing multiplied multifold post his internship with Unilever, where he was conferred with a PPO. Bitten by the entrepreneurial bug & seized by afflatus to read, write & explore, this twenty-something believes in the power of dreaming with his eyes open. He is a columnist in various newsletters and is up for any discussion that involves the nuances of marketing and strategy. P.S: He's charged by the fuel of caffeine.