Placement Committee Of SPJIMR | Because… PLAcement Is COMpulsory

'Careers, not jobs!'
– Prof. Malay Krishna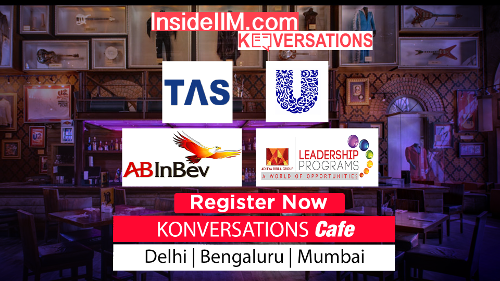 "At SPJIMR jobs are a given!"
 – Prof. Abbasali Gabula
'Placements', one of the most important criteria for any MBA aspirant to finalise his/her dream institute, is definitely a matter of responsibility and reputation. At SPJIMR, this responsibility is shouldered by a team of 21 second year students forming the Placement Committee who tirelessly work towards making the placement process flawless and successful. A dedicated team of 18 first year students- PlaCom-1 assists them for this purpose. The team is mentored by Prof. Abbasali Gabula, Deputy Director, External Relations & Administration and Prof. Malay Krishna, Associate Professor, Chairperson – International Relations, Associate Programme Head – PGDM.
The committee envisions providing the best career opportunities to students and at the same time strengthen industry relationships. Our main objectives are:
·       Developing and sustaining a mutually beneficial relationship with corporate industry
·       Facilitating a smooth and efficient placement process for the batch
·       Contributing to designing of schedules under the mentorship of faculty and second year Placement Committee for campus engagements with companies and provisioning for the required infrastructure
·       Ensuring fair and transparent processes for both prospective employers and students
·       Conducting workshops, discussion forums and assisting second year Placement Committee with organisation of guest lectures to help students refine their current profile and also be updated about recent industry practices
·       Provide a forum to participants to ensure both formal and informal interactions, helping them in making educated decisions
·       Aid the students in transitioning smoothly from campus life to corporate life
The placement committee has been able to accomplish multiple feats that serve the needs and aspirations of the batch.
Corporate competitions are a part and parcel of the MBA tenure. Thus to facilitate the entire process,  the committee created  a database of timelines, perks , winners and specialisations to help the current and prospective batch with choice and guidance for competitions, promoting participation by advertising each competition's competence, easier academic planning and helping participants to make better trade-offs.
Aligning with SPJIMR's vision of developing a global mindset amongst its participants, the committee opened better avenues by compiling the list of international internships and ranking opportunities by using previously acquired information and batch feedback to optimise efficiency in searching. Another integral part of this endeavour is working out the varied visa requirements of different companies to facilitate foreign internships.
The Autumn Internship is a differentiator for SPJIMR. Autumns shadowing thus is one of the critical tasks with PlaCom-1. The objective of this task is to conduct specialization-wise knowledge transfer sessions for participants for providing insights about preparation. Not only this, these interactions provide insights to prepare participants for the second year semester courses and also for the kind of work exposure one gets during internships.
Striving to create the best person-job fit, the Career Leader program was initiated for the batch. This is aimed at making the batch more aware of their competencies and interest areas thus guiding the participants to make better choices about their careers. 
PlaCom-1 as a committee does not simply look to maintain its stellar placement records, as Prof. Abbasali Gabula rightly said, "that's a given". We also look to bridge the gap between the corporates and our fellow participants, giving them the tools to excel and helping them to choose their perfect career paths with a futuristic view.
Dealing with sudden changes and quick-thinking to come up with a stop-gap solution is a skill every PlaCom-1 member has acquired. The responsibilities train one to be an effective administrator. It requires meticulous planning and strong people skills. Allocation of the right work to the right person is essential to the success of our initiatives.
While PlaCom-1 sounds like all work and no fun, it is quite the contrary. From having dress codes like best-of-waste for our fortnightly review meetings to ice-cream parties hosted by Prof. Malay Krishna, the committee tries to add a touch of levity to its work.
We strive to make every opportunity count at SPJIMR. An environment of enriching competitions, global mindset, specialisation oriented internships, effective administration, company interactions, sustained industry relations and interest-driven choices, shapes the career paths of the participants allowing them to prosper holistically.