You have that all important interview to your dream job...what next?
Here are a few tips on the simpler preparations before the interview which will go a long way in easing the process.
1. Do all your research a few days before. Don't leave everything to the last minute. Research the company you are going to, prepare your list of questions, print out your resume, have all your papers in order.
2. Prepare your wardrobe a few days ahead as well. Preferably don't wear anything brand new (this applies to footwear too) as you don't want to be uncomfortable on that crucial day. If you have bought new clothes wear them for a day, launder it and keep it ready. Don't try any new styles that you aren't comfortable in just because someone else has advised you. Wear what you feel most confident in.
3. Take advise on what looks best on you (while keeping in mind your comfort) Either professionally or from a close family member whose fashion sense you have always admired. We often take another friend with a disastrous choice in clothes and land up buying and wasting money on something you dislike and will never wear again.
4. If you are buying new clothes always stick to classics, not trends and focus on enhancing your confidence and aura. The company is hiring you for your brains and competence not your looks.
5. However saying the above, your grooming is of utmost importance. Personal grooming will definitely reflect on your capability and your prospective employers will form an impression about you the minute you enter the room.
6. Relax the day prior to your interview. Do yoga, go swimming, pursue your hobby... just spend the whole day doing something constructive and relaxing.
7. We send out non verbal messages with our body all the time. Practice your body language with someone, some important pointers are:
a. Be open. Avoid crossing your arms and legs. It can appear defensive to the oppsite person.
b. Consciously relax your body muscles. Its perfectly normal to be nervous but try not to appear robotic and jerky.
c. If you have been a little clumsy, relax. You're only human and so is your interviewer. Don't let one incident ruin your self confidence. Just grin and bear it.
d. Leaning forward shows that you are really interested in what's being said and you are interested and engaged. Leaning back or pushing your chair backwards shows that you are switched off and uninterested.
e. If the interviewer has crossed his/her arms, their eyes are unfocused or is leaning back, they have lost interest in what you are saying. Cut that topic short and start rapport building again. Don't give up.
f. Eye contact is very very crucial. Don't stare continuously (that's just creepy) but very often shy people avoid looking into the eyes altogether. They look at the floor or their file or their shoes. This can be misunderstood as dishonesty or a shifty nature.
g. If the interviewer starts touching their ear or scratching their chin, it mostly means that they find it hard to believe you. Cut down on the exaggeration.
h. Keep the fiddling, fidgeting, leg shaking, water drinking to a minimum. It is very distracting to the opposite person and reveals a restless nature.
8. What colour you wear often has a subtle impact on the outcome of the interview as well.
Avoid Red, Orange and Black: They convey power, arrogance and aggression. Not a very good impression for an interview. Avoid orange altogether, however red and black can be added in very small accents. (Eg. A tie or shoes)
Blue: conveys the right impression to the opposite person. It evokes unconscious feelings of trust, peace, honesty and sincerity.
Grey & Brown: also a calming colour. It immediately adds an aura of elegance and sophistication.
Pink: too feminine.
Men should avoid any washed out pale colours.
Both sexes should avoid any bright loud colours or prints. You want the concentration on what you are saying not your clothes.
-Serena Rayani
(To know about Image Management and Etiquette Training services by Serena Rayani, please click here)
About Serena Rayani
Serena is the principal image consultant and owner of Serendipity Image Management Studio. Passionate about her work, she believes that improving one's image even in a small way can work miracles for one's character and self confidence. You can read about her services here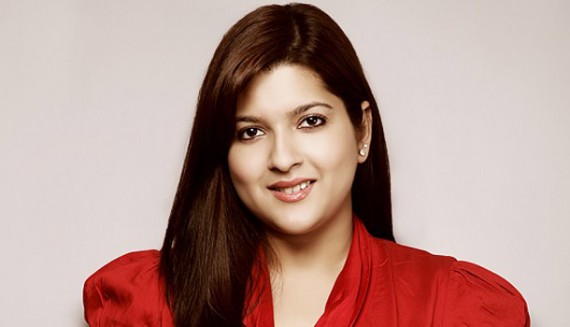 Other Articles by Serena Rayani
20 Office Wardrobe rules for Men
20 Office Wardrobe rules for Women