Should You Pursue An MBA Or Your Dream? – MBA Can Wait, Your Dream Cannot
This post is not for the weak. It's probably going to confuse you to a lot and you might hate me for that. Though it's my personal opinion but something needs to be said and I am just going to say it.
Proceed only if you have the courage and honesty to accept the truth.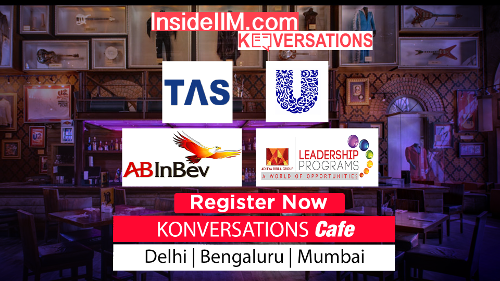 Let me tell you about 2 people (again, as I did it in – The Importance Of Right Decisions In Management but I might just contradict myself here).
The first one holds a good position in one of the companies I interned in. A man in his fifties, he has more experience than my age. He did his MBA from a reputed college, got a good PM job in one of the top MNC's, and has been earning what you and I dream about. If you look from a mile, then he has had a great career and he should be happy about it. But he isn't. Well, that's what he said me.
Somehow, during one of those coffee breaks, when I was trying to escape from the tremendous workload and gearing up for a probable long day (and maybe, a night too), he walked came to my table, casually asked me about what I want to do in my life. We have been interacting for 2 months now, and by then I'd realise he is one of the influential people in the company. So, I just gave a goody-goody answer (maybe, by keeping an eye on a possible PPO), but he quickly realised that I was making the stuff up. He did not say anything about it, but instead, he just told me his story.
He said, "You know what kid, I never wanted to be here. I always thought that I'd start my own company, that too a very different one, where I wanted to combine my love for writing with my technical skills. I don't know what kind of company that would be, but the truth is, I could never gather enough courage to figure that out. After an MBA, good jobs and then the responsibilities, I could just never give enough time to that dream. This job showered money on me and the noise those coins made, slowly silenced that dream. Now, I don't have that dream, all I have is a regret." I don't know why he said that to me, but I am glad that he did.
The second person, well he is a very good friend of mine. We met during my IIM Lucknow interview (Which I ruined, literally), became good friends, and then went on to start a blog together. And he is the one person that inspires me a lot. After working in a bank for several years (and churning out enough money from it), cracking CAT not once but twice, and converting very good colleges, he just decided that this is not what he wants from life. He always wanted to be an actor and a director, so he just put in his papers, said 'NO' to some good MBA colleges (including a few top IIMs), packed his bags and went to Mumbai. He's currently looking for opportunities in the industry.  He does not have a lot of money (and he is definitely not sure about his career is going to pan out), but he sure is enjoying his life, doing what he always want to do in life. As he would say, "Uncertainty does not kill a dream. Thousands of singers, dancers and writers die chasing that so-called security."
I am going to draw generalised conclusions (well, you are mature enough to do it for yourself), but I'll sure tell you what my views are:
You may think you have time, but you just might not!
An MBA or a safe job can always wait, but your dream might not!
Again, these are my personal views, you have all the rights to ignore them. I just want to leave you with one of my favourite songs by Pink Floyd:
"Tired of lying in the sunshine staying home to watch the rain.
You are young and life is long and there is time to kill today.
And then one day you find ten years have got behind you.
No one told you when to run, you missed the starting gun."