Life is a race. Just have a look around you for a while. Who am I kidding? Who has got so much time to look around. Everyone is so damn occupied in that race which has practically no end to it.
This whole race is nothing but a manipulation of our thoughts. Who am I kidding? We all practically know that everyone needs certain things to survive which is why this hypocrite so called organisation actually manipulates us into doing something which kills our self confidence when our parents tell us that we can be anything in life we want.
Take Your Career To The Next Level. Ask Our Experts Anything. We Will Respond Within 48 Hours.
My funda in life is clear. There are 2 types of people in this world you will meet - One who is running in to the illusion that if he works hard and gathers wealth, he will enjoy life. But there he has actually lost his precious time. The other who does not care much about work and enjoys every moment of his life. I would prefer the latter and enjoy life with whatever God has gifted me. You will have thousands of reason to complain but only one reason to actually appreciate whatever you have.
As we step into B-Schools we keep forgetting that there are other things more precious in life instead of that 25-lakh package. We work hard to get that huge package. Then we work hard to pay off that loan we took. Then we focus on setting up a family. We keep falling in a vicious circle where we keep delaying our own lives to chase after things without the time to enjoy them.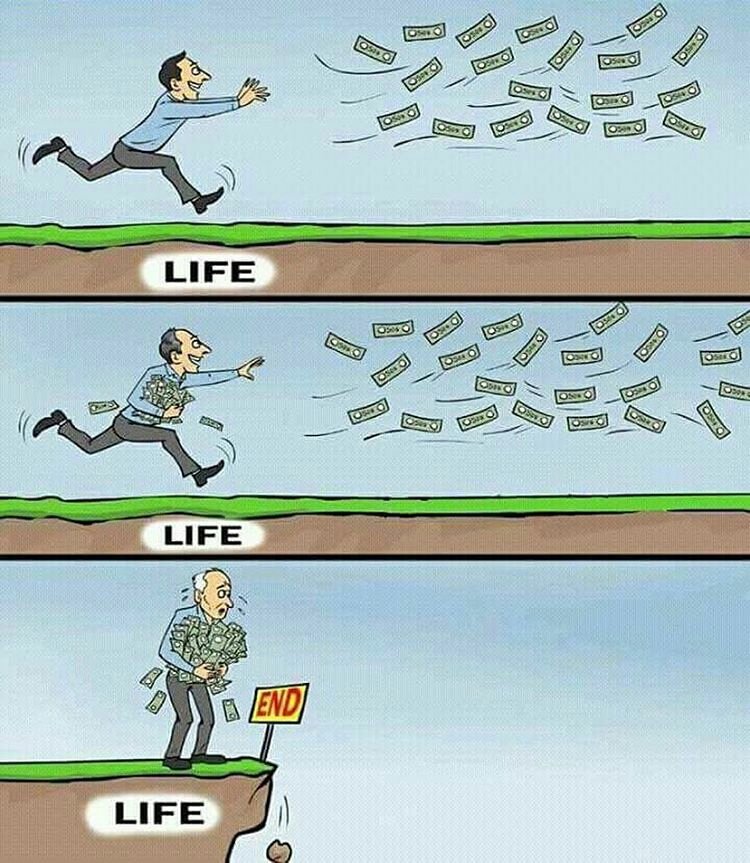 Do understand that I am not saying that achievements aren't neccessary in life. What I want to focus on is finding the right kind of achievement. I believe in taking a job because I like the work it entails and not because it is paying me an ungodly sum of money while at the same time turning our lives into byproducts of routine and removing passion from our lives. Break the cycle and don't fall into the same pattern over and over again. Do the things that excite you.
Alumni of XLRI who are at a CHRO level today took such decisions for themselves yesterday. They followed what they love and reached great heights. Let us not forget that at the end of the day we should look back at what we have done and reminisce all the details with fondness. This is my philosophy in life.
Don't be afraid your life will end; be afraid that it will never begin. - Grace Hansen
*Featured image credits - Auricmedia.net