Sales and Marketing Summer Saga at GlaxoSmithkline Pharma – by Shweta Gandhi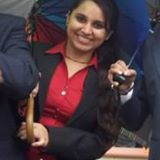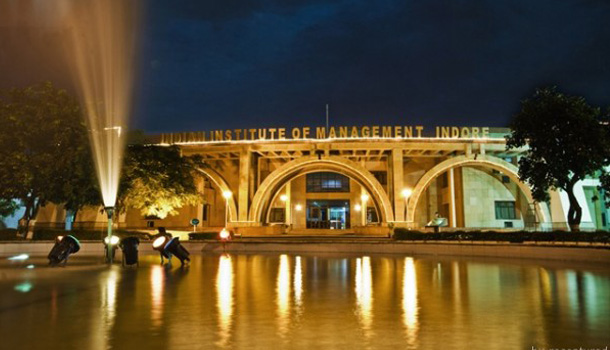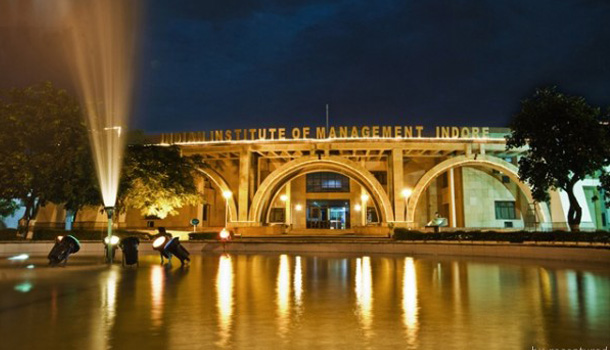 Shweta Gandhi is a 2nd Year PGP student at IIM Indore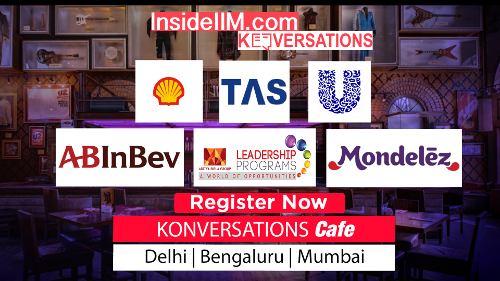 Marketing still no advertisements..selling still no claims..consumer still no choice to make..Yes, I interned in this unusual industry, "The Pharmaceutical Industry".

First Journey…
My office was in worli, but for my stay at Mumbai I chose Malad, roughly 23 km journey by Mumbai local; but I went for it as exploring  Mumbai through its local lanes was my sole purpose. Standing on the platform of  Malad West, holding the first class pass in my hand, it was my first day to office. There was this storm of office goers, holding economic times in their hands kick starting their day. Rushing through the sea of human beings, I managed to reach the ladies first coach platform. I was standing beside ladies in the high heels, dressed up for their offices. Looking at the sophistication,  I was rest assured of my seat. There the train whistled, everybody geared up. Even before I realized, to my amaze, those very sophisticated ladies in high heels pounced and grabbed the seat of their choice. Still awed in shock, I managed to fit myself  in the rush of the coach.  No space to breathe, I kept myself occupied with the thoughts of my 'gonna be day at GSK Pharma'.
The day begins..
Unlike getting on the train, getting off the train was quite easy as you get pushed to the gate without putting any efforts. Stepped down at Dadar, the hub of office goers and Sidhvinayak temple devotees. The holy fragrance of jasmine and other flowers, pigeons rising up in the sky with sun ready to embrace Mumbaikars, mystified me completely. Not knowing where to go, a long queue grabbed my attention. Asking the people in the queue, I got to know, I have to join the same. All of us set for the same aim, ready to share their jouney with the concept of shared taxi.  Huge chaos yet every thing is well organized, no fuss and you make your way to your respective offices.
I too arrived at GSK Pharma, head office at worli. A fresher was welcomed to the big wigs of corporate life. I was gazing at the huge corporate office. Walking in the ethnic suit, my eyes didn't stop to settle to ignore the interiors of the office. A polite man approached me, " Welcome mam to GSK, we are happy to see you, let me show you the training room".  Stepping to the training room, I was not alone. Quite a lot of interns had already arrived, who later became friends for the lifetime.We were a mix of interns from Marketing, HR, Finance, Opperations giving a huge participation for the introductory sessions. All tucked in the their business suits, sat across the round table, we were ready for the orientation sessions by the respective heads of the departments. Last came the PPO holder of the previous batch.  We were all trying to figure what is it, whats the recipe for that coveted PPO. We were all ears for her and I still rememeber her last words " Go beyond what is asked for, stretch yourself  and GSK is ready to welcome you with open arms". Those words stuck with me for the next 2 months.
First bite..
It was the first lunch with my mentor, lady with big designation. I was nervous, almost lost my appetite, then she came with a smiling face. So humble and very approachable, made me feel so comfortable that I thought I knew her for quite sometime. She became my role model since day 1, the one I could see myself  some years down the line.
The conference room..
Settled into the office, we were all waiting for our projects. But it was not just one line, it was how we transformed ourselves over these two months. We were detailed the entire timeline of our project with proper schedules of knowing the pharmacetical industries, how it has evolved over the years, how GSK functions. All these were required to better immerse ourselves to the industry so as to make sense of our entire project. I and my friend from XLRI, a team of two had to present our timely reviews. It was quite surprising that though we competed for the same dream but we didn't compete against each other, we competed against the challenge given to us. There were timely reviews and we had to present a ppt everytime. We made sure that it is upto the mark and we made all the right impressions. With every ppt, we got to know that Pharma is not like any other industry, the thoeries that you learn at your B school, you can't take them as gospel truth.
The project…
My project revolved around the perceptual mapping of the product category as well as the brands. But my audience wasn't the end consumer it was those learned people the Doctors… Unlike my other friends who were interning with a marketing profile and were made to interact either with retail people or the consumers, in pharma We give our value propostion to the doctors as he has all the knowledge for the judgement of the product. First month I was collecting all the data about my brand, how it functioned over the years, what is it history, what is the market trends.  There were huge excel sheets with MAT figures, pivot tables, and all the other tools of excel you can think of. I made sure I was ready with all arms and ammunition before I went to the field for the purpose of my primary research.
The field visit…
The most amazing part of my internship was waiting for me, the 20 days on field. Trip to north, south, east, west covering 6 cities, Pune, Delhi, Chandigarh, Bangalore, Chennai, Bhubneswar. Flying from city of makke ka saag in Chandigarh, landing to the city of sun and temples Bhubneswar. Complete change of culture, complete change of food, all that was same was the doctors offering their noble service for healthcare
My field visit extended from covering the remotest small clinics in the tier 2 towns, to the large govt., hospital in the city to the big corporate like apollo hospitals( shiny marbled floor with huge ceilings, constant announcemnts of the sessions for the doctors). I was dumbstruck to see the waiting time in the healhcare industry. I was wondering how many people get sick every second.  Huge crowd waiting for that moment with the doctor. I wanted to make sure that I don't eat up much of his precious time so I designed placards instead of  big questionnaire for the purpose of my research. Talking effortlessly to the super- super specialists gave me a sense of confidence that I can do justice to my project.
Day that changed my life…
Sitting in the huge Govt. Hospital in Bangalore, crowd of patients in their sufferings lying on the beds outside. Some moments I used to almost forgot that I am here for a project. Sometimes wanted to sit back beside them to know if I could offer them any help. There in the emergency room, I was interviewing a very senior doctor, asking him regarding this medicine that my company provided. All of a sudden there was this infant, small little girl hardly few months that was bought on a stretcher by her crying mother. I stepped back immediately. Little baby was staring at the ceiling without any movement, she couldn't breathe, though we all were panting heavily with freight for her life. I witnessed a miracle in front of my eyes, doctor administered some drugs and saved her life. These drugs were bought by the medical representatives, the products that I was interviewing him on. I saw them on use very next momnet. That very moment I realized that though I could not sit beside those sick patients in my everyday work, I don't have that power of knowledge that doctor possesses but I am the one who can empower the doctor  with the essential medicines. It commanded a lot of respect for my industry and I made up my venture into pharma with a gratifying heart.
Most challenging day…
I belong to Delhi, and have absolutely no idea about Bhubneswar. During my 3 day visit to Bhubneswar, to make my visits to the doctors across locations I was given a scooty. I was all set for Bhubneswar with the scooty and the GPS on. Desperately wanted to make best out of the last day of my field visit, I stretched myslelf beyond the time and was working till 10 at night. Leaving back for hotel, my scooty ran out of petrol. Fortunately it started, following GPS, moved straight, though took the endless NH flyover instead of service line. To add to the misery, I could see my hotel just on the right, but had no clue when the flyover would end. My heart was pounding with fear, when suddenly a U turn gave me a sense of respite.
The D day…
Reaching back to the head office, and a rich experience that I had gathered I was all confident from within that yes, this is it. This is the area that I had done rigorous study. I made sure that ppt that made satisfied my all questions first of all. Knowing in and out of the topic I was all set for my presentation. Business suits, conference room and the entire department gathered together to review our journey. As soon as I was done with the presentation, that very moment I received sms from both the guides, " awesome job done".  The entire audience appreciated, and I knew my hard work paid.
Last date with Mumbai local back home…
Standing like a proud warrior on the platform I waited for the train. The train was there, and yeah I grabbed a seat, I had grabbed one. As soon as you get the seat, there is this smile on your face. And I could see that on  my neighbours as well. I understood, its not just a journey to the office by local everyday, it's like a war that kick starts you for the competitive world out there…
Participate in the Summer Saga Contest 2014