Uncategorized
Sales Ki Stint Bareilly Mein – A XLRI Alumna's Story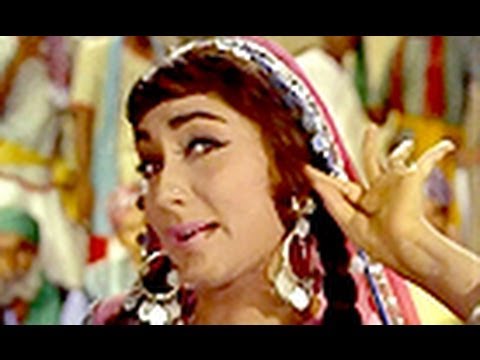 When my interview happened in my college, I was asked to speak in Hindi for few minutes, I found it ridiculous But then I did try(being from Southern part of India, I had Hindi as a subject from Class 5 to 8, didn't bother to learn more than numbers till 25, never had the inclination to watch Hindi soaps or movies, hadn't found the necessity to learn Hindi at any point in my life till now) , I tried really hard(my only previous conversations in Hindi was with the maids in college hostel and they were nice enough to not laugh at me when I spoke to them) and I guess I ended up providing enough entertainment to the interviewer. Well, I was quite surprised when I was given the offer to be part of a big MNC company with good package, I was rejoicing !
Now, I find myself running around all the shops in the city of Bareilly (yes Core UP! UP West is where I have landed and where I will be spending the first year of my Management Career).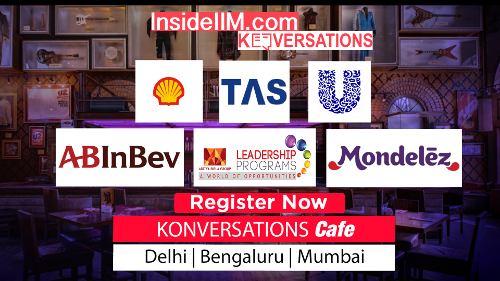 My Induction was grand, Five star hotels, great people, everyone from the highest management came to us and spoke about the industry, technology and gave all the required gyan. I thought I was quite equipped to handle it all. Then came the day of circle allocation. Nobody knows how much I have prayed to all the gods I know to make me end up in South (well that was difficult, ok impossible – as they always reverse mapped us location wise). Then I wished something near, like Maharashtra, if I am lucky Goa. Well when allocation happened, I found myself all set to be in Uttar Pradesh and how! the only circle to have a single female member when the whole batch was recruited to have higher diversity. I was sweating! But then, I kind of put myself together. Nothing can scare me; I am a strong independent capable business professional.
In the circle office at Delhi, they announced that I am all set to work in Bareilly Zone! I needed a map to find out the place. Nobody even in far off relation ever had lived in North India till now! How should I have a clue? Luckily, I found it has an airport, but all my hopes were dampened only to find it was a Defense one. It was a six hour journey from train from Delhi and is equally distant from another big city Lucknow which has the next nearest airport. So I was destined to stay in this place for the next four months without dreaming much of going home frequently (completely contrary to what I had planned).  So, I ended up in Bareilly at 2 in the noon after taking an early morning train at 6 from Delhi. It was 1st July and the scorching heat was making me sweat like a pig! (I always recalled that this was the time monsoon rains blessed us in South)
The routine was set, I had to start with Direct Sales Executive (DSE) stint, where basically, I went around the city with the sales guy and learn the way sales is done! In telecom industry, anybody who wants to sell SIM or have ETop load is a retailer; which comprises of Kirana stores, Electric shops, Cycle shops, Pan shops, Stationary shops or even just a telecom shop. You have to meet them all, talk to them, introduce yourself and be a part of it. Woah! I obviously could not speak to them in English, and my mother tongue would just sound like noise to them. Thanks to my preparation over the short break I had between college and induction, I stayed glued to TV watching all sorts of Hindi soaps and catching up with Hindi movies often. My dad even bought me few Hindi books for Class 4 & 5 students so that I can practice reading. So, I could speak a bit to introduce myself and talk about products and schemes.
During these times, I knew I was expected to learn everything a sales guy does, all the schemes the company provides and familiarize with all products. I was to be a Relationship manager between company and retailers. But what I learnt was much more than that. I learnt to survive in a completely new place, live along with all type of people and handle all sorts of issues that propped up. People in general were nice! Everybody called me madam and always offered a seat inside their shop when I visited them even on a daily basis. My DSEs were nice enough to translate to me some words when I found myself blank in front of retailers. I have learnt to eat Roti for all three meals for the day! I have even found a special liking for chai – samosas here. I remember asking who is a 'lalaji' to my sales head is during my induction, but I found out precisely who it is when I met my distributor. May be it went a bit even further than just business when the retailers were telling me about their families and DSEs were sharing their future aspirations. I knew this place has already embraced me.
It is almost three months into this stint and one more to go, I have felt varied expressions, met so many people! Known so many retailers, I think I can find my way out from any street here. I know where there shops are located, what kind of customers they cater to, what scheme they are in, and have a long way to go in learning more.  I have been happy, sad, bored, tiered, pumped up, angry, scared, excited and even partied too. It has been a big rollercoaster ride to say it all, and when I look back it wasn't that bad at all!
Oh! Well to speak of Bareilly, it is famous for its Surma, and it is Priyanka Chopra's birth Place and is made famous by the song "Jhumka Gira Re! Bareilly ke bazaar main". Also, we have two defense units here the air force and Jat Regiment. It is very near to Uttarkhand and you can go there for fun on weekends. If you are a nature lover, there are places like Nainital and Jim Corbet Park not far from here. It is one of the big cities of UP and is all set to become a smart city! And my Hindi has improved many folds.