Student? Teacher? Friend? Mentor? Maybe All – Mentorship Program Tale At SPJIMR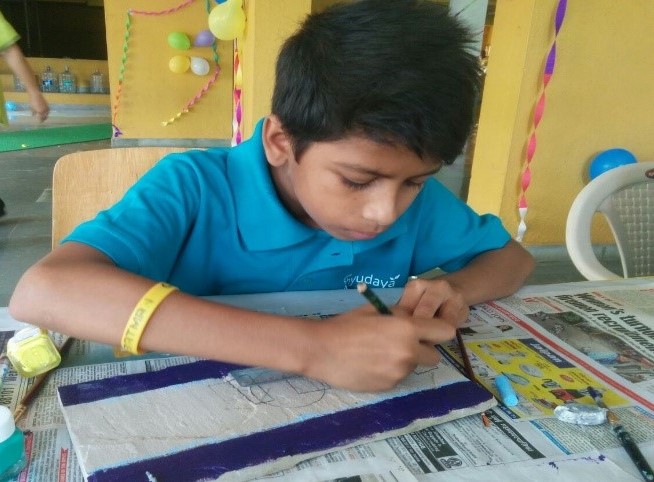 "Mentoring is a brain to pick, an ear to listen, and a push in the right direction"
What if I tell you that you will receive wishes for Teacher's day while you are studying for a quiz, that a guy from Hyderabad who has never stayed away from home in his life and is missing his home, would be celebrating festivals with a family he now considers as his own. All these magical moments are part of the life-changing experience called Abhyudaya.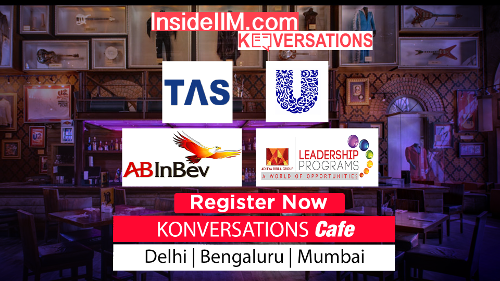 Abhyudaya is a program under the non-classroom activities in the academic curriculum of SPJIMR, with the purpose of developing social sensitivity and mentoring skills among students. While the course consists of your usual assignments and submissions, somewhere along the way, it becomes much more than that, it becomes a significant part of your life and you emerge out of it much happier, peaceful and empathetic.
Every student is assigned a mentee from an underprivileged background who makes it to the Abhyudaya program after a selection process which is more rigorous than the PGDM admissions. This means that every mentee is extremely bright and talented, this increases the responsibility in the minds of the mentors as such potential shouldn't be wasted.
I first met my mentee, Balaji at the Hastantran which is the annual event in which the mentorship responsibilities are handed over by the seniors to the 1st year students. He turned out to be a soft-spoken boy who was an introvert, this was particularly interesting as I am a complete extrovert. This difference in personalities made things interesting, I understood that although I am the mentor, the learning will definitely be both ways.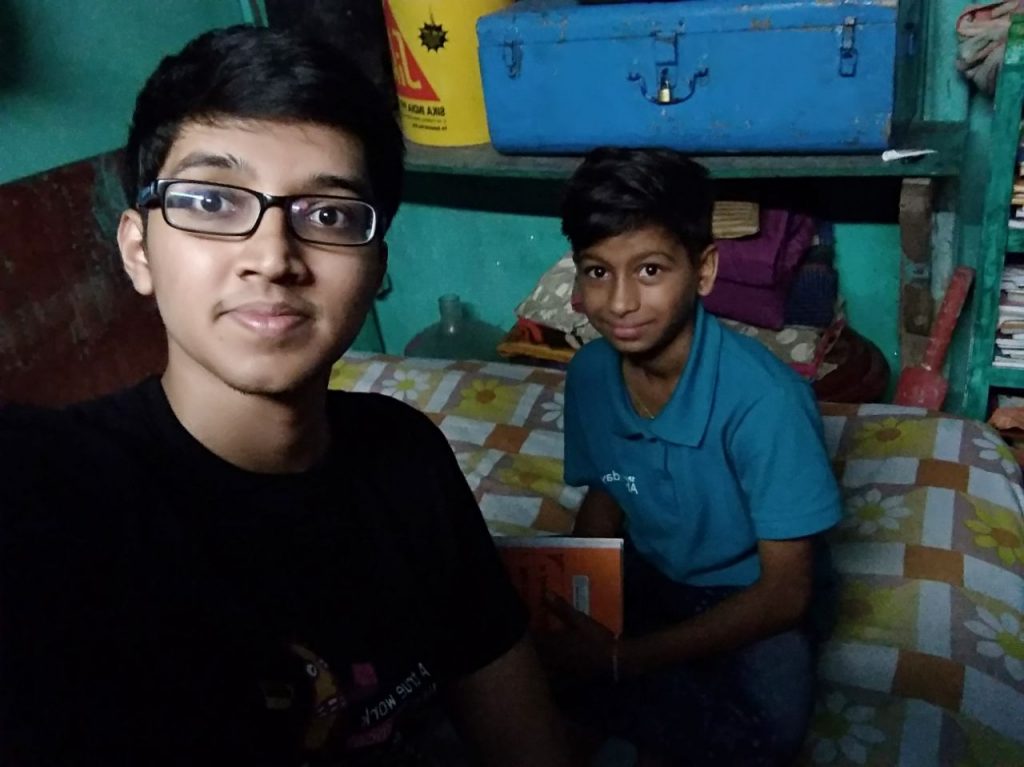 In an alternate universe, Balaji would have had an affluent childhood with exposure to the best of education and facilities of life and I would have been in his place, having to scrap and fight for every single opportunity, if ever such an opportunity comes by.
The first visit to his house for the mentoring session was a revelation, as I got to understand his life by seeing his house, surrounding areas and his friends. Talking to his family was an enriching experience, as I was exposed to a side of life which I never would have experienced otherwise. It took me a couple of visits to understand his character and attitude towards life and our interactions became much better.
My relationship with Balaji has gone through multiple phases. We started off as mentor and mentee, became acquaintances and are now friends. Winning a person's trust is as challenging as it gets, and this makes the whole process all the more exciting.  I also mentor his elder brother in Class 11, as he used to sit with us during the sessions out of his own interest. Therefore, I decided to help both of them and the learning experience has been amazing. Since both of them sit together for the sessions, I needed to find a middle ground in terms of the level at which I teach them English, body language and presentation skills.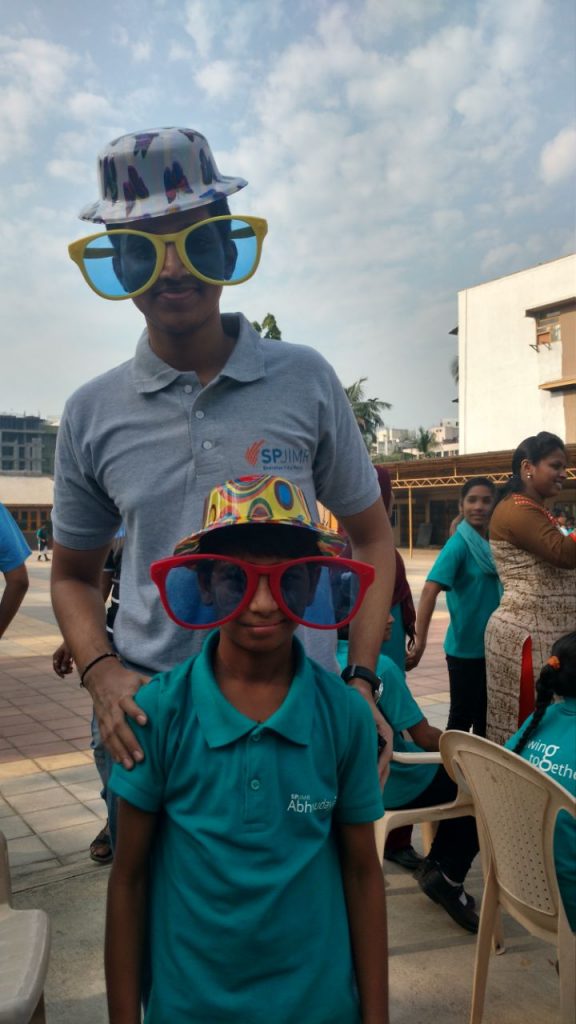 Now, you may ask why such a course is needed for an M.B.A student, the program is meant to help students understand the life of people from the bottom of pyramid (B.O.P), hence creating leaders who have seen the ground-realities for the biggest target segment for a majority of companies in terms of the goods and services they offer. As a marketer, it helps me understand the lifestyle and purchase factors of goods and services. Hence, the course is a must-do and adds valuable insights to case-studies and competitions that we take part in.
Four months into the program, I'm donning the dual hat of a student and a teacher and it has made every day exciting and enriching.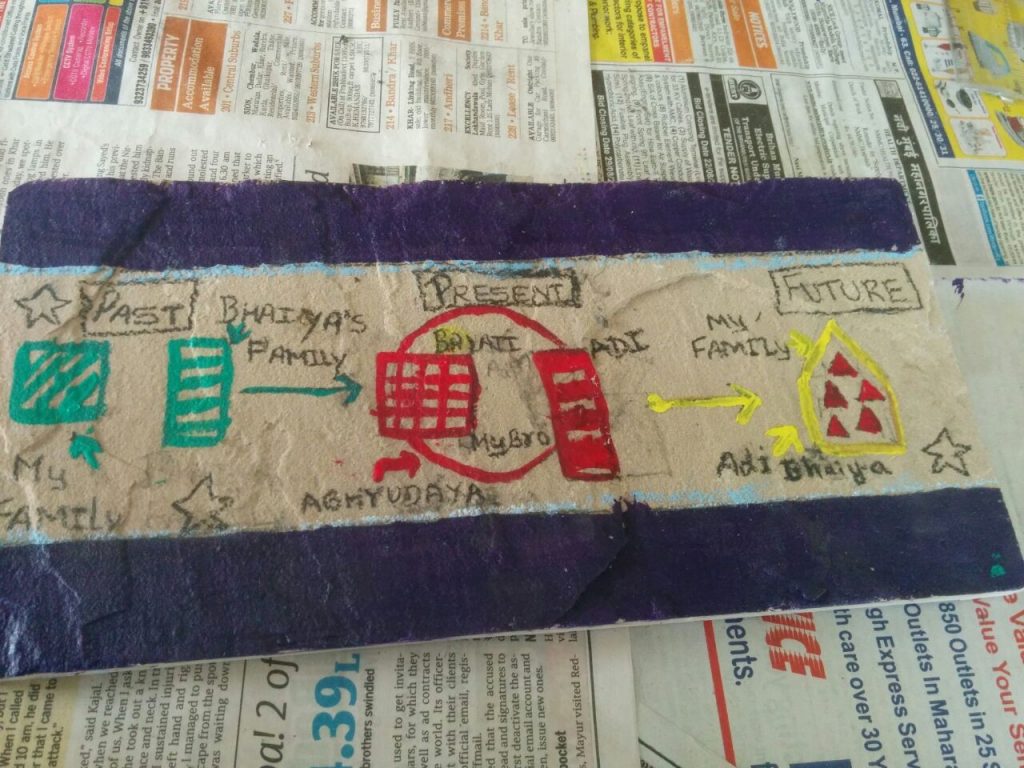 ———
About the Author:
Aditya Karthic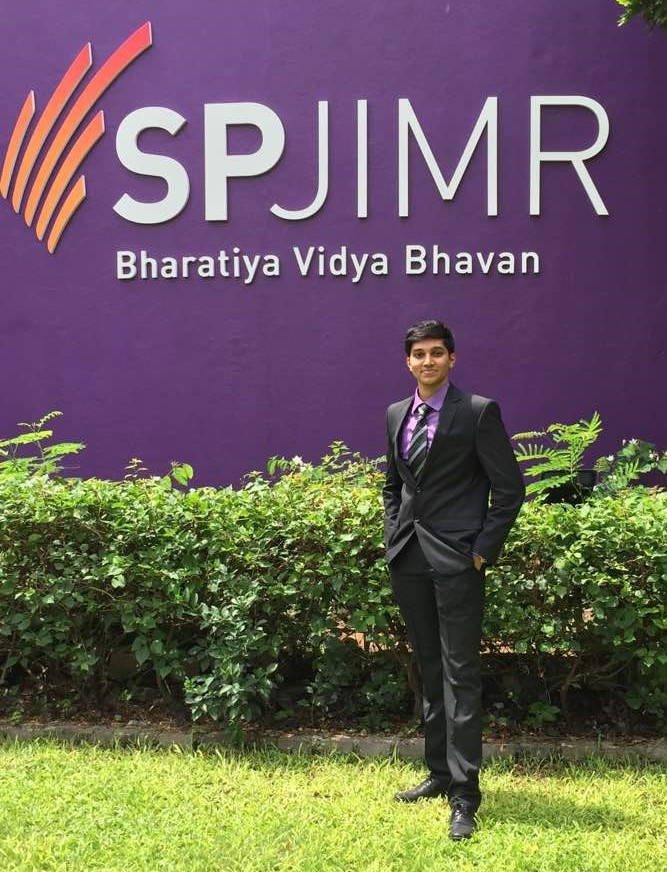 Aditya Karthic is a first year PGDM student in the Marketing specialization. He is a Mechanical Engineer from Anna University, Chennai. A fun-loving soul who loves to communicate with people, he enjoys taking up new tasks or challenges and always has his dancing shoes on. Food is his first love and he has always remained loyal to it.