Hi, I am Riddheish Seth, and this is my story.
I am currently a PGP2 at IIM Calcutta and was among the fortunate few to enjoy an internship experience at Reckitt Benckiser during April-June 2018. I worked as the Finance Summer Trainee in the Health Business Unit there, under their SoaRBeyond 2018 programme.
I will tell you my b-school journey till June 2018 (when 2nd year began), and hope that you shall benefit from the knowledge of my experience. When I entered Joka on 9 June 2017 ("June mein hum Joka aaye" indeed !), all I thought of was : "Hopefully I will be a little better when I exit than I am today." Well, that 'little bit' was accomplished very quickly, and soon my thought process was along the lines of: "This is one hell of a chance, I MUST make it count and learn as much as I can."
So, besides the learnings from academics and various activities going on, which I wanted to excel in as much as possible(and did, to a fair extent), there was the small matter of my internship. I will not go into my sector selection, the process of narrowing down etc.(you may contact me if you wish to find out), but will start from when I decided FMCG firms would be desirable places to work in, and ideally in finance roles there (There were other roles and firms I prepped for in parallel, but it is not relevant to this so will skip that as well.).
Why this? Well, in these firms, the finance function is strongly involved with all others, and even interns get opportunities to execute their recommendations if they are disciplined and systematic enough. I wanted a finance opportunity in my internship, but I also wanted the chance to act on my plans, research and insights to gain all-round insights (My own enthusiasm towards finance concepts was also partly responsible for me coveting such roles.).
RB is among the firms with a reputation for providing its interns with such opportunities across all its roles, so it was among the firms I applied to, and hoped I would be shortlisted in. But to even get a shortlist in such a firm, you need to prepare long and hard with a systematic plan, especially in IIM Calcutta.
Preparation strategy and tips:
It came down to a lot of practice on Corporate Finance concepts(both basic and advanced problems) and a fair amount of Excel practice to reach professional levels. This involved plenty of guidance from incumbent PGP-2s at Joka, and they were only too happy to oblige. Then there was the familiarisation process with select IIM-C library databases (you cannot nail all, there are 1000s provided to us; have a plan and strict deadlines before you proceed with this, you have other tasks too in your first year at B-school !).
After this came the process-based practice- lots of mock GDs, current affairs discussions, reading up sales & marketing prep material (standard textbooks, Indian and foreign cases, slides from relevant courses etc) and finally some practice interviews. This was hard work, often in a sleep-deprived state even as I juggled academics. You do not get into your coveted firms easily, and I did not just wish to go there but excel there. Much of this preparation helped me with academics in that term as well as future terms, besides providing good practice for different roles and firms in summer placements (remember, I did not know where I would end up!).
In hindsight, you can skip the Excel-based practice, but it will handicap you for firms that conduct aptitude tests, and you will be well behind expectations if you do not brush up on these skills before internship. You have to hit the ground running when you get there.
1) RB GD elimination round(s) contain case-based GDs with data provided. You have to discuss and come up with actionable insights, and a roadmap for execution. This is for all the roles that they may open up, and they have a novel way of ending GDs too- every candidate provides a summary (timed at 30 seconds or less in my GD).
2) Read up on RB's values, what they do, brands etc. These are not merely hygiene points, expect a grilling on these lines. Fit matters a lot to RB as they give you live projects that matter to them, both in short and long term.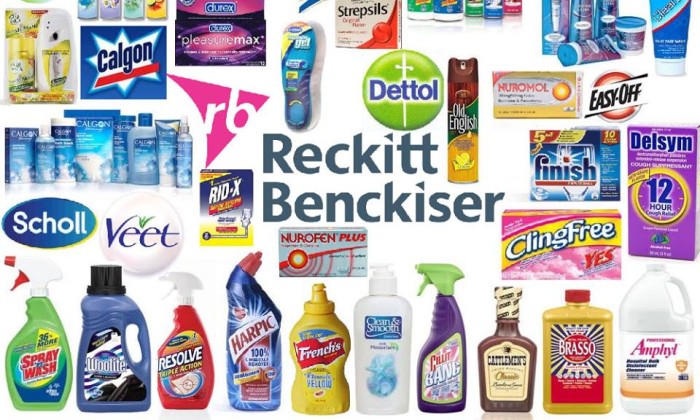 RB welcomes you with a stay at Lemon Tree Premier for a week, and a well-mapped out Orientation Programme with some excellent speakers. There is also the famous Reckitt Benckiser gift basket with customised gifts for each intern, and you do feel special when you enter the seminar room with those gifts arranged and waiting for you. A project brief is also provided prior to the start of the internship.
After the orientation, comes the project. Regardless of how prepared you were before it started, you will learn loads here. Action at speed is valued a lot at RB, and projects for trainees are designed to achieve just that. Guidance is provided when you ask for it, and course correction advice provided to you will make you wiser. Implementing what you recommend, even if a small scale pilot run, teaches you a lot.
My internship had a project that I found attractive, and went about with gusto. It was a 3-part project with some steep deliverables and a guide in a senior role who found time for me despite his demanding job. It involved designing a compliance check mechanism, then automating it. This was followed by ROI-based initiatives and concluded with consumer promotion studies, insights and recommendations. Groundwork involved going to market, execution involved a fair bit of analytics.
I was given complete freedom to design my own framework and solutions and had an analytics service provider for whom I was the sole point of contact during my stay. Exposure to high-pressure scenarios was high as I had to implement what I said would help. All parties benefitted from this arrangement- RB for getting a value-add output, the vendor for quicker work movement, and me for the learnings.
This was a high-quality hybrid role that I would love to take up post-b-school, and there was a sense of achievement at times. I also learnt the some professional skills along the way. I did implement what I recommended, and found some insights when I went to the market which were actionable.
For anyone who wishes to join (or goes to) RB, my advice is simple:
Keep an open mind, and be a self-starter. This is a firm that gives you freedom and responsibilities, and it is up to you to make use of a high-quality chance most of your peers would kill for. Have professional skills to ensure you are effective at your job, and seek guidance when stuck. And do not be afraid to fail, projects are designed to ensure you face setbacks, learn then come up trumps.
IIM Calcutta's teaching module helped a lot in preparing me (and cutting down steps in my preparation too!), and I can safely say I would be at sea without some of my first year education there.
1) Failing to prepare is preparing to fail.
2) Ideas are just thoughts, unless you prove that they work.
3) Asking the right questions can slash a lot of time from your work.