Summer Internship Experience at ITC – Agri-Business Division – Leaf Tobacco arm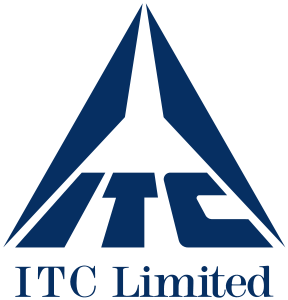 Life is beautiful when you have bagged that coveted summer placement offer. April is about to arrive and you are game for it. You are fairly confident, well versed with business fundamentals, work hard and can communicate well and have great academic credentials. You cant see any hurdles, after all what could possibly go wrong, nothing. Or so you think.
Internships at ITC are a wonderful experience. I thanked my stars that I am interning at a company that also runs a five star hotel chain. I landed at Kolkata and headed straight to a plush five star hotel. At the reception there was a dedicated desk for the interns and the treatment we received was fantastic. If all this wasn't enough to make me feel special, the moment I entered the room I saw a package on the table. Among other things, it contained my business card. Since it had taken me more than 6 months to get a business card at my previous organization, this was an amazing surprise.
The entire next day was well planned orientation process that ended with a party. That was the end of all the easy part. Next began the actual business.
When I reached the location of the project, we had a brief meeting with the CEO and his team. It was clear that a high level of professionalism was the minimum expectation. Things were about to get tough. Internships can be a difficult experience even when you get all the guidance in the world. It can get a whole lot tougher when your mentor is not around. My mentor was away for work and was supposed to return a few days later. 5 days into the internship I was yet to get beyond square one.
Finally I met the mentor on the sixth day and he told me that he was supposed to be travelling for the major part of upcoming weeks. I stuck to doing secondary research about the project through the internet. The entire first week passed without much being accomplished. I was relaxed as it was only the first week. The second week was similar to the first. Time kept passing and the status of the project remained unchanged. Concern gave way to tension. The third week was again similar to the second. I began to get really worried. Three weeks into the project, it felt like I hadn't even started. I was supposed to find innovative solutions to solve a tricky business situation but after three weeks I was as clueless about the project as I had been on the first day. To my credit, despite all the perceived lack of guidance I kept going deeper into the secondary research. The frustration was mounting. I told the HR about the situation and he told me that during final evaluation only results mattered, everything else would be considered excuses. I had to find a way. I could see the future – I was being reprimanded in the final review for being incompetent. The frustration had reached a point where I wanted to run away from the internship. Each night, my poor fellow interns had to listen to my tales of frustration.
Finally, I decided to relax and just do what I could. The moment I let go of all the unnecessary worrying, I realized that I had been playing the role of the victim. I was trying to blame everything on the lack of proper guidance. I realized that all along, nobody had stopped me from meeting people and finding details on the project. Nobody was going to plan those meetings for me, it was I that had to take the initiative. That was the turning point in the internship experience.
I decided to meet as many people as possible. Not everyone had the time to meet me but I kept at it. As I started meeting people, the project became increasingly clear. Also, my mentor was back in the office and offered great guidance. Despite being extremely busy all along, he was extremely generous with his time. I realized that all the effort for secondary research that I had put in during the early days was not wasted. As the picture became clearer, I could connect all the pieces of my research to the business strategy.
Also, since my project mainly dealt with finding innovative solutions, being relaxed yet focussed helped me come up with ideas that did not strike me while I was worried and frustrated.
We were four interns together in a town that did not offer many avenues for entertainment. The upside was that we had a very healthy interaction amongst us as we spent considerable time together. I discussed my project with the other interns too. Even though we belonged to different colleges, there was a sense of camaraderie and we were always willing to help each other. The interactions with them helped me generate ideas as I got enough food for thought.  This was especially true because I had the opportunity to bounce ideas off a lawyer turned HR guy who had passed out one of the most prestigious colleges of the country. It was during this phase that I learnt the role of interactions with and exposure to a diverse set of people in developing lateral thinking abilities.
After the end of the two months, the ideas that I came up with were appreciated by my mentor and his seniors but actually they were not my ideas at all. They were the end product of my interactions with a lot of people, various research papers and a highly supportive mentor. During the end of the internship when I told my mentor about my initial struggle, he said that it was exactly the way he wanted. He wanted to find out if I can work without guidance and can handle the frustrations. It was funny to look back and I figured that some challenges we face are a part of a greater design. We just need to keep plucking.
Overall, the internship was an experience that changed me for the better. Despite the fact that I was happy that I got the chance to get back home, I was still somewhat sad that I might not get a chance to meet again with some fantastic people that I met at ITC.