We started featuring MDI Gurgaon this year. This is the first report.
Unfortunately, as soon as there is a hint of transparency requested, business schools stonewall in the name of 'policy'. They ask us to refer to ambiguous reports available on their website where there is absolutely no clarity on profiles offered. So is it a policy to not be transparent?
So we followed our standard practice of collating data when we publish an unverified report. We check with companies, alumni and current students to get as much data as possible. Hence, we cannot confidently say all our data is correct. However, we have tried our best. Inputs from users is always welcome in the comments section or if you need anonymity send an email to us.
The only comment we will make here is that the FMCG sector recruiting is strong at MDI. It is as good if not marginally better than at a couple of old IIMs (clear absence of HUL and ITC in the list).
Please find the unverified data below. We have added a line for all the Human Resource domain recruiters below each head. MDI has a separate HR course and it is important to know opportunities in that domain in isolation.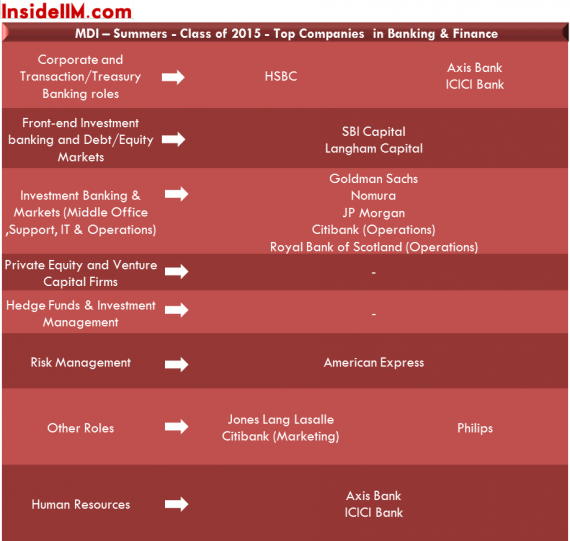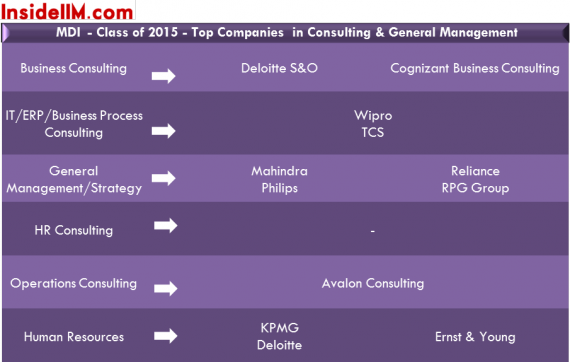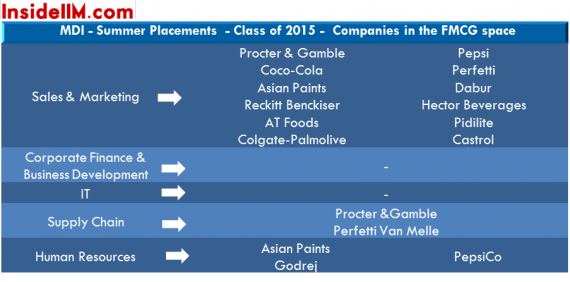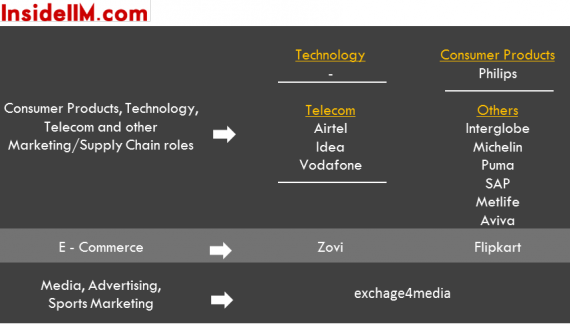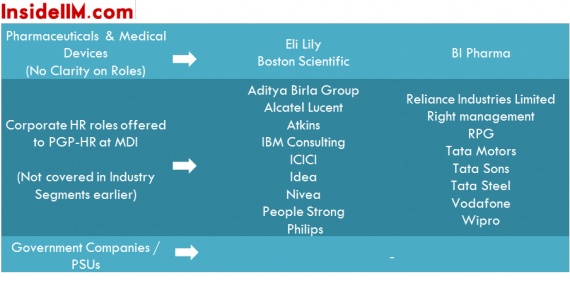 We do not know if the above stipend figures include Airfare and Accommodation cost borne by companies. We can confirm that the figure is not audited by any credible agency (Only IIM A, SPJIMR, TAPMI and a few others get it done so MDI is not alone in not doing it. Many other top schools also come out with unvetted stipend figures). No information on number of women participating. The MDI report mentions that the gender diversity is 'excellent' as compared to previous years.
The sources of the above unverified report are : MDI Website, Companies, MDI alumni, Current Students and mainstream media
We hope that in the future MDI Gurgaon will move towards a more transparent mechanism of reporting placements.
In case you wish to point out anomalies in the report, do write in to us at editor(at)insideiim(dot)com. Anonymity will be ensured.
Read Stories by this author here
You may be interested in :