We recently started reporting the summer and final placements at the HRM & LR programme. The program is one of the oldest in the country (running since 1962) and it is arguably among the top two HR programmes in the country. We covered the summer placements for the Class of 2015 here and the final placements for the Class of 2014 here. Both round of placements were impressive, especially the final placements which got over in two days.
TISS definitely benefits having a strong alumni base in corporate India through its HR programme. It also has the locational advantage of being in Mumbai – in close proximity to the headquarters of several banks, conglomerates and multinationals. It has been able to tap the recruiters from corporate India very effectively. Startups, or should we say grown startups like Flipkart have just started their making their presence felt at TISS.
The salient features of this year's placements are given below
- 66 students received offers from 36 companies.
- Six first time recruiters including Flipkart, LóReal, AkzoNobel, Capgemini, Axis Bank, and Jet Airways.
- ITC was the biggest recruiter, making seven offers, followed by Accenture (five) and then EY, M&M and Tata Steel (three each).
- Maximum number of candidates will be interning in FMCG companies, followed by consulting firms and then manufacturing companies.
- Texas Instruments paid the highest stipend of Rs. 1,00,000
The list of all recruiters across industries is given below.
Readers should note that all the roles were HR roles, therefore, the placements are not directly comparable to placements reported by other B schools. We find a good mix of corporates from all sectors – BFSI, FMCG, Consulting, IT, Manufacturing, Conglomerates etc. The only sectors that are somewhat under-represented are startups and pharma. This is an impressive line-up. With 36 companies hiring 66 students, it does seem that the students of TISS were spoilt for choice. We do note that 21 students were hired by the five biggest recruiters, and therefore the remaining 35 students were absorbed into 31 companies.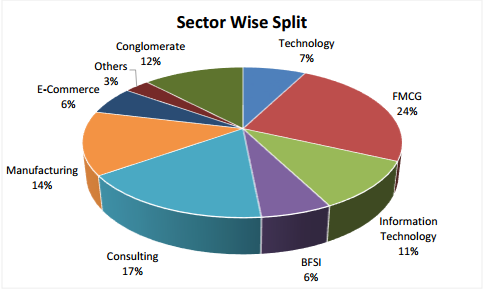 Summary - Snapshot of Summer Placements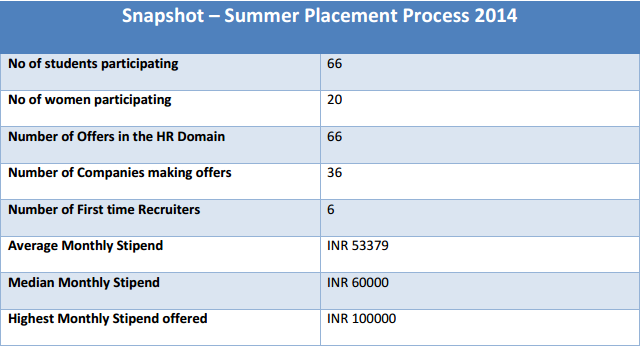 Other details about the batch of 2016
Batch Profile - Under Graduate Background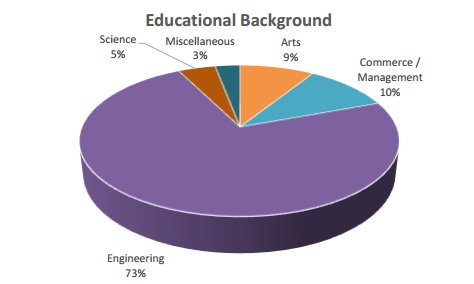 Batch Profile - Work experience Details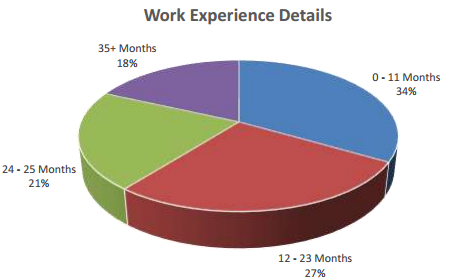 We cannot guarantee that 100% of the information above is accurate but we have done our best to verify. We would like to thank the Placement Team at TISS Mumbai for sharing the information in detail.
In case you wish to point out anomalies in the report, do write in to us at editor(at)insideiim(dot)com. We will try to clarify it with the placement committee. Anonymity will be ensured.