Internship Experience at Hindustan Unilever in Corporate Finance at Rotterdam Summer Saga 2014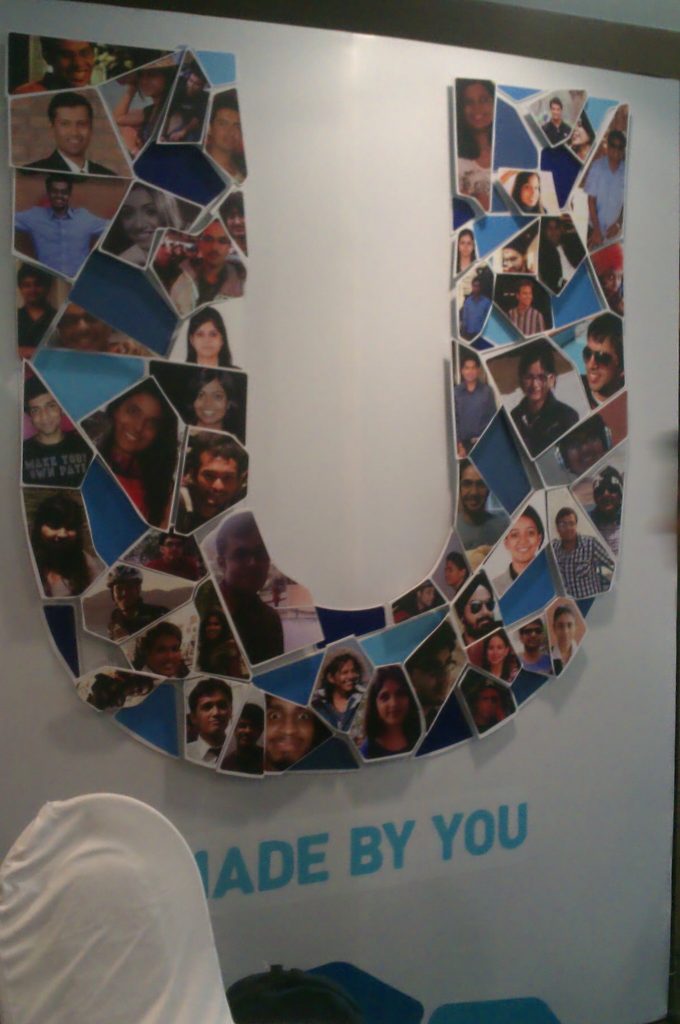 My summer internship journey began on the terrace of my hostel on a balmy and breezy Saturday evening. Pleasant and enjoyable weather is a luxury at IIM Lucknow, hence we were having a mini party of sorts, comprising of good food, banter and great company.
<BEEP> <BEEP> – New Email –
The message read 'International Summers' and my heart skipped a beat. My best mates started shouting random names but the wide grin on my face, as long as the Howrah Bridge, said it all. All I could hear for the next few minutes were good natured expletives, cries of treats and being lifted in the air. Thus began preparations for my Summer Internship Program at Hindustan Unilever in the Corporate Finance function at Unilever headquarters in Rotterdam.
Fast forward to Sunday, 6th April 2014 and we arrived at the beautiful Hindustan Unilever headquarters in Mumbai. All the interns were in for a big surprise as after the initial interaction, H.U.L had created a party like atmosphere for us to enjoy the World T20 Cricket finals. It ended up being a great bonding session with fellow interns, even though India lost the final to our disappointment. The next three days went in a whirlwind with inspiring speeches from senior leaders, interactions with junior management & their experiences, parties and fun & games at the end of each day (Our team won the Treasure Hunt competition! ;-))
Finally, we four interns arrived at Rotterdam, to be chauffeured from the airport in a Mercedes to our individual service apartments. The apartments had all features that one could hope for and I wish I could carry it with me to every place that I visit. I was working with the Customer Development Finance team and my brief was to handle 3 projects over the span of my stay there. Given my prior work experience, three things which struck me immediately were
1   The flat culture of work, where all team members including directors sat side by side and worked together. Closed glass rooms could be reserved only for meeting purposes.
2   All members of my team, including myself, were from different nationalities and, in my case, different culture. However, everybody was welcoming and approachable.
3   My mentor was a smart and friendly Italian man, whom I had always thought to be a woman due to the way his name used to sound!
The first week was all about getting up to speed as there was a lot to learn and it was a steep curve.  My first project involved changes in reporting in which I had to deep dive with Top 30 countries of Unilever, in terms of revenue, across the globe. This taught me my first major lesson about the importance of communications. One has to be crisp and clear while communicating with members of different countries especially over a conference call and when English is not the receiver's strength. Initially the going was tough, to the point that I had to get colleagues to translate for few countries. However I persevered and was able to determine the required shift and generate insights on challenges and opportunities. This project required resource intensive work in terms of restatement and contract negotiations and some countries were unenthusiastic about the change. While I understood the local challenges, focussing on the opportunities that other countries had highlighted in terms of my deliverables, challenging the status-quo and emphasising the need for the change with regard to business benefits that will help Unilever drive market share, helped me in changing their mind set.
During my Second project, I had to create a template and gather local data from countries which I had finished as per my timeline. However, there was a delay in approval from the respective team. After a few days, I set up a meeting with the director to understand the reasons for the delay. After realising that the director was against using emails for the process as after personnel changes, emails are hard to track and also cause clutter, I set up the file on a SharePoint folder where the respective leads of countries can just log on and fill the required template without hassle of emails and loss of data. Thus, I got the required approval.
In my third project, the task was to replicate a new model on the financial statements of an international customer globally. During the project, I found that there were differences in reporting of data centrally and those available with the local countries. Replication seemed improbable at the global level. However I decided to understand the model better and set up multiple meetings with the countries. After my talks, I tried out a few assumptions that helped me overcome the differences in reporting. Even though, some of the data needed to be collected from countries, I was able to fulfil majority of the project from the data I had available to me through innovation and passion for completing the project.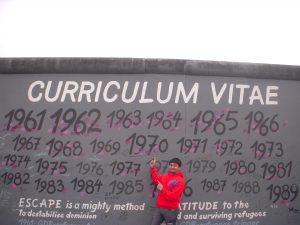 However, the highlight of my stay at Unilever was getting to meet CEO Mr. Paul Polman through thoughtful action & intelligent risk taking – My workstation was on the top floor of the Head office and on a Tuesday I saw our CEO Sir having a chat. I wanted to meet him (read: desperate) but realised that simply walking into the office would not be the right way. Then I mailed him asking about a convenient time for a meeting believing that the worst outcome would be not getting a reply to the mail. Within 15 minutes, his personal assistant replied saying that he would be happy to meet us (Oh the feeling!). I forwarded the mail to my fellow interns knowing that such meetings happen rarely. Though we were quite sure it would be a 10-15 minute chat, it turned out to be an hour long discussion, to our delight, regarding our projects, Leadership, Unilever, Building careers, Sustainability, Indian elections, travelling around Europe etc.
All three of my projects were challenging and interactive. I took on the responsibility and stuck to the timelines even though at times meetings got postponed and deliveries were delayed etc. Also, through my interactions, I ensured people understood exactly what I wanted from them and held them accountable for their deliveries. This ensured that the deliveries were timely and I was able to request promptness accordingly. What stood out was the performance culture of work that was practised by every single employee. It did not matter what one wore to office, when one reported for work, when did one left for the day (frequently I was the 1st to arrive and last to leave, Indian genes), but, the quality of work and delivery on time that was all on the Outlook calendar (frankly, my mentor's calendar seemed crazy at times given the number of meetings he had scheduled in a day). Also, once work had finished for the day, there would be singing, dancing and get-together at the corner Beer Garden. It was refreshing and something that we can take a leaf out of.
During the last week of my stay, we had an awesome team event at The Hague with a city wide treasure hunt followed by a barbeque party at Schveningen Beach. On June 3rd 2014, post our final presentations (which thankfully, went smoothly), we made our way back home. The last stretch at Mumbai included an inspiring session by HUL CEO Mr. Sanjiv Mehta, one of the best 90 minutes that I had spent probably, an after party followed by interviews.
Three of my biggest learnings were my PowerPoint and Excel skills thanks to Alex, the Customer Development director, who became a buddy, the experience of working in a global team, with culture, language and time difference challenges and the importance of perseverance in order to overcome challenges. Reality hit hard when the GoAir flight attendant welcomed us to Lucknow by announcing the outside temperature to be warm 47 degrees Celsius. However it had been the best two months of my life that gave me some great friends, awesome food, breath-taking places across Europe, an experience of a lifetime and I had no complaints whatsoever.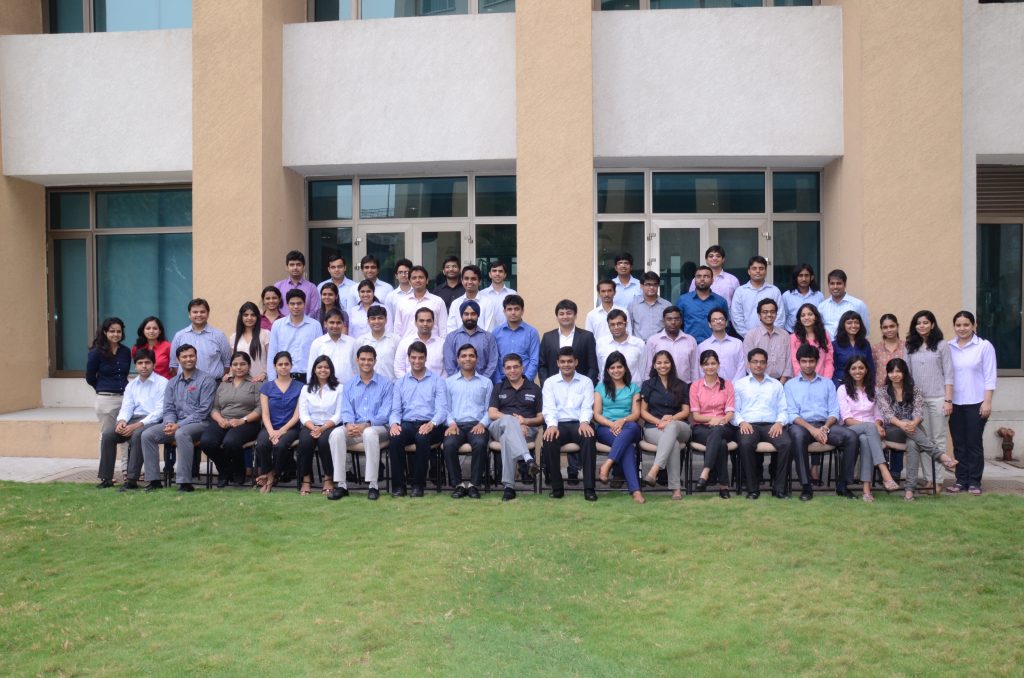 Sayan Das,
IIM Lucknow, Batch of 2015