D N Prasad (DNP, as he is referred to, in Google) is member of the Google APAC HR Leadership Team and is Director for Google People Services (GPS) in APAC. DNP brings with him experience in Staffing, Staffing Process Re - engineering, Campus relations, hiring and Programs, Planning & Research, HR Operations, Employee Engagement, Global Immigrations and Employer Branding.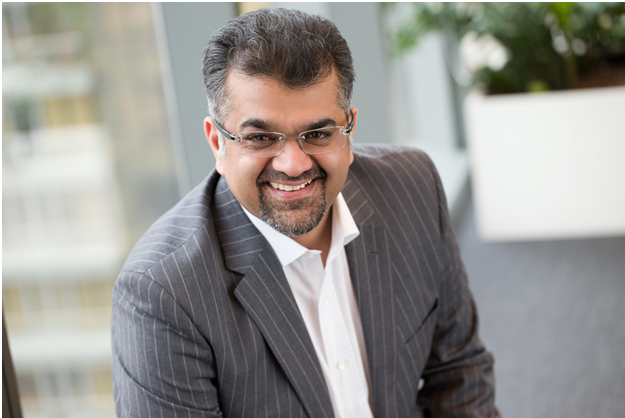 His previous roles at Google include managing a Program Management office for People Operations in the APAC region, focusing on People Ops Strategy and Operations and managing People Programs in India, a function focused on Employment Branding and Talent Outreach. His responsibilities included People Central Staffing, Employment and Internal Branding and People Ops Communications, HR Analytics and Diversity.
Before joining Google in August 2006, he was working as the Head, Global Entry Level Hiring and Campus Relations forInfosys Technologies Ltd. His experience includes Employee Relations, Immigrations and HR Operations, all of which he handled at various points in time of his career with Infosys; across India and United States.
Prasad has a bachelor's degree in engineering from Bangalore University and a Post Graduate Diploma in Management (HR) from TA Pai Management Institute (TAPMI), Manipal. His interests include sports (formerly, national level Basketball player, coach and sports administrator), movies, fitness and books (sports biographies is a pet read).He is also an active Mentor and a Career Coach.
DNP was chosen as and awarded the Best HR Leader in the Tenth Annual Singapore HRM Awards, 2013 – a pre-eminent HR Awards in Singapore. He serves on the HR Core Advisory Committee for NASSCOM, India and is a distinguished speaker in several HR and Leadership conferences and has also been featured in prominent HR publications in India and Singapore.
Prasad credits his two year stint at TAPMI, and, his experiences both within and outside the classroom, to have honed the fundamentals of management and leadership. He believes these are life skills that stay with you.
Rajeev Jain (Batch 1991-93)
As the Chief Executive Officer of Bajaj Finance Limited, Rajeev has charted an ambitious growth path for the company. The company is now at an inflexion point and owes its exponential growth from a captive finance company to the most diversified non-bank in India today due to which the current market capitalization of Bajaj Finance is at 11,000 crores. He has transformed the company from 2,500 crores AUM (Assets under management) to a 26,943 crores AUM in a span of 8 years. Under Rajeev's leadership Bajaj Finance has delivered a Profit before tax of 1,091 crores in FY14 and was also awarded the 3rd Best Financial Services company to work in India for a second year in a row by 'Great Places to Work'.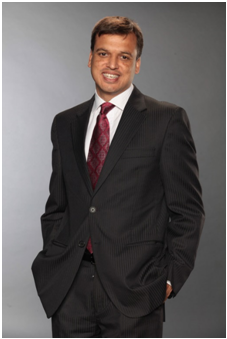 The cumulative experience at GE, American Express and AIG has helped him change the course of the company and put it on a high growth path.
At American International Group, Rajeev was a Deputy CEO of its Consumer Finance business. At AIG, he was responsible for building the strategic framework for AIG to enter into the Consumer business, created a holding company and acquired two non-banking finance companies to establish a base for AIG in the Indian market.
Before that, Rajeev was with American Express where he spent more than eight years. During this period he did various roles across various products like credit cards, personal and business loans etc. At the time of leaving American Express, he was the Head of Personal and Small Business Lending in India.
Rajeev is a Management graduate from T A Pai Management Institute, Manipal with a Bachelor's Degree in Commerce.
Gurudas Pai (Batch 1991-93)
Gurudas is currently Director- Debt Capital Markets at The Royal Bank of Scotland (RBS) in India and has more than 20 years of experience in banking, finance and financial systems. He is currently responsible for the origination and execution of debt arranging assignments across acquisition finance, international bond and loan markets. In his earlier role at RBS/ABN-AMRO Bank, he managed some of the key client relationships in western India and in the energy & resources sectors.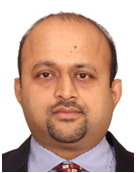 Gurudas has had the privilege of being involved in many of the largest outbound and inbound acquisition transactions such as Tata Steel-Corus, Hindalco-Novelis, Vedanta-Sesa Goa, Tata Chem-General Chemicals, Vedanta-Cairn Energy etc.. Apart from acquisition finance, Gurudas has led many loan market transactions for Indian issuers in both the international and domestic markets. Gurudas has also been associated with multiple bond transactions across investment grade and high-yield issuers in currencies such as USD, Singapore Dollar, Swiss Franc, Off-shore Renminbi, Hong Kong Dollar and Indian Rupees.
He has also been a part of Equity, M&A and Project Finance deals at RBS and in his previous assignments with SBICAP and Larsen & Toubro. Gurudas has actively been taking part in panel discussions organised by the Asia Pacific Loan Markets Association, International Financial and Legal Review, IFR Reuters both as a panelist as well as a moderator.
To quote Gurudas' words with reference to the difference that TAPMI made to his life and career, he says, "Apart from the very strong academic rigour, TAPMI, focussed greatly on the importance of business ethics and personal health in the success of business leaders."
Amit Chugh (Batch 1991-93)
Amit Chugh is currently the Co-founder and CEO of Cosmos Ignite Innovations. He, along with his team, seek to change the world through a chosen path of Renewable Energy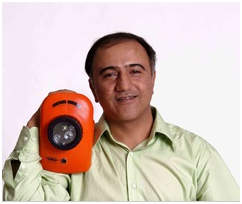 1. To bring energy to those who don't have it at the bottom of the pyramid
2. To strengthen the nation's energy security
3. To help the planet move faster towards cleaner, sustainable development
And, they do this through the economic model of capitalism instead of charity; because Sustainability in everything that one does, as students, citizens and leaders, is what makes the world a better place.
It is this demonstration and scaling of a business model for growth, that TAPMI and other educational institutions that he had the privilege of attending have helped him learn.
To quote Amit Chugh's words:
"To turn dreams into reality, is the true test.
To learn, plan, and act is what leaders do.
To dream and to persevere with humility and self-confidence, is what Entrepreneurs know.
Success is a by-product, and always comes.
And last but not least, are the friendships we all found through shared learning and ventures at TAPMI, that is a bedrock to last a lifetime. I hope this inspires many others to dream and boldly venture from TAPMI into the wide world, in their own calling, whatever they might so choose.
Remembering always, to stand and be counted as someone who made a difference."
SimeranBhasin (Batch 1999-01)
Simeran started off her career as Sales Executive with Manipal Group of Hotels in Bangalore, at Central Park Hotel. Within 4 months of her joining, she got an unexpected interview call from TAPMI and so she resigned. An intervention by the Director of Manipal Hotels and the Manipal group resulted in an opportunity to defer her admission by a year in exchange for continuing to work with the Central Park! Of course she jumped at it – it was one of the best gifts to her from TAPMI and it made a huge impact on what she took away from the 2 year course that followed.
Simeran was recruited by Titan for the Management Trainee program in 2001. The first year was a field sales stint based out of Nagpur followed by a 1 year sales operation stint, as Assistant Manager Sales Operations, at the corporate office. Having evinced a desire to move into marketing, an opportunity came up in 2003 and she moved as Assistant Brand Manager on sub-brands of Titan, Fastrack, Dash and soon after the Luxury range of Nebula was added to her portfolio.
The next 2 years were spent focusing primarily on reposition and re-launching Fastrack as an independent youth brand. After the launch in 2005, she got an opportunity to try her hand in the FMCG sector with the biscuit and dairy major Britannia, where she had a brief stint as Brand Manager for the Cheese and Butter lines. But life had other plans for her and post restructuring within Titan, Fastrack was spun off into a separate SBU within the watch division and she was called back to lead the marketing of the brand…perhaps one of the best decisions in her then short career. A year after she returned, she was given charge of the entire brand and the sunglasses category was added to her portfolio. She went on to take over the marketing of the Licensed Brand portfolio of watches – Tommy Hilfiger and Hugo Boss and launched FCUK/French Connection Watches. In 2009, Fastrack was extended to other fashion accessories like Bags, Belts, Wallets& Wristbands and she conceptualized and led the launch of the Fastrack's Exclusive Brand Outlets. Over the next few years, she developed a team below her that grew the retail chain of Fastrack Stores to 140 pan India. 2013 saw the launch of the next category for Fastrack – Helmets.
In 2014, after 10 years of building Fastrack, she moved to Bangalore's very own garage brand – Wildcraft, to develop and lead the brand strategy.
SimeranBhasin quotes, "TAPMI has played a huge role shaping me as a professional today. From the team-work format of working in groups bringing in practitioners from the industry to teach, TAPMI has been the perfect launch pad for me."
Follow TAPMI Manipal on tapmi.insideiim.com
This is a Promoted Feature