TAPMI Batch Of 96 Reunites To Build Classrooms And Toilets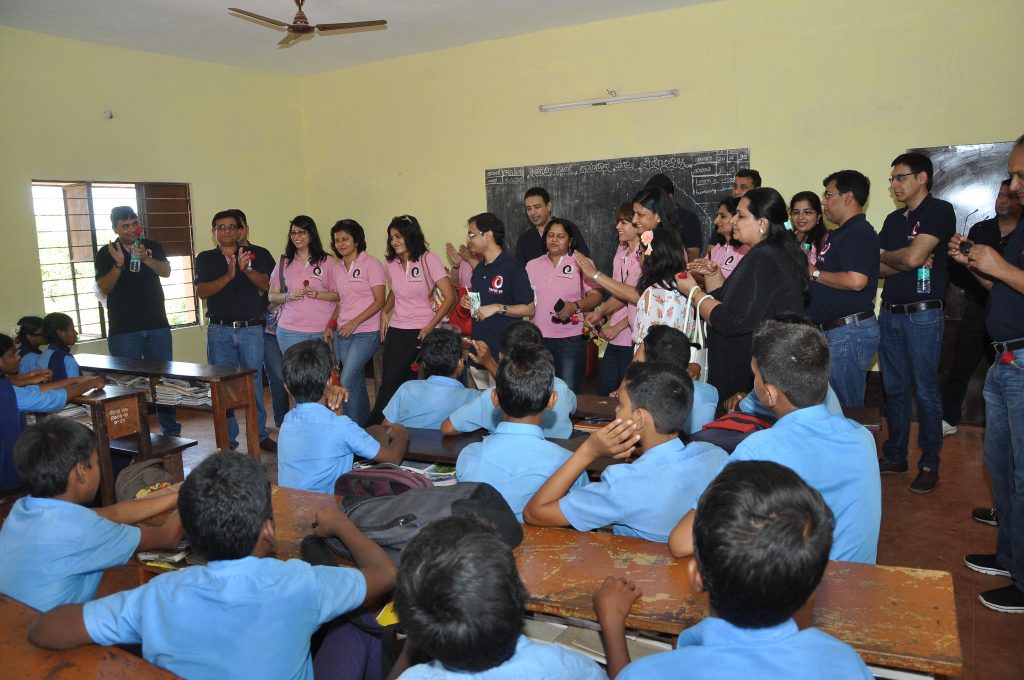 The TAPMI Batch of 96 raised Rs. 23 lakhs from their batch mates and more than Rs. 10 lakhs from corporates like International Paper (India) Ltd. and CIPLA Ltd. and another Rs. 5 lakhs from implementation partners to build 3 classrooms, an auditorium, toilets and a water tank in the Government Composite High School, Rajeeva Nagara, Manipal.
As part of their reunion celebrations, fifty-eight classmates recently met after 20 years and visited the school where construction is in progress. The building block is their "give back" to the town that set them on the path to professional success and is in memory of two of their batch mates they lost. In true TAPMI tradition of being more than just successful professionals, this batch decided to make a difference where it matters the most – education. They believed that education is paramount in global India's plan for the future. It has and will always be a key part of the blueprint for progress. And hence, doing something in the area of education was their way of paving the way for another child's future. Especially in a school that needed the infrastructure and benefits.
Some of these batch mates flew from abroad – Canada, USA, UK, France, Kuwait and UAE, just to be part of this momentous occasion. The headmaster of the school, Mr. P. Balakrishna thanked the TAPMI Batch of 96 for their noble gesture.
TAPMI Manipal
The T A Pai Management Institute (TAPMI) located in the international university town of Manipal (Karnataka), is among the leading management institutes in India, and is reputed for its academic rigour and faculty-student interaction. Founded by the visionary, Late Shri. T. A. Pai, TAPMI's mission is to provide much needed impetus to the task of building professional management capability in the country. In the process, it has also played a role in strengthening the existing educational and health infrastructure of Manipal.