'Technology to reach and touch lives of students'- Entrepreneurship at SPJIMR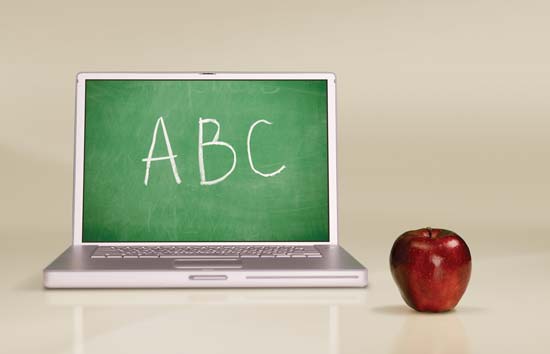 Kicking in- The Entrepreneurial bug
In a second in the series of startup stories from SPJIMR, (earlier I had written on the technology startup: TheTechPanda.com by Prateek Panda),this one models technology as a platform that enables, nurtures and is an endeavor to provide students with a more adaptive, more personalized form of learning that they can add much value rather than the erstwhile, ubiquitous coaching classes. Startups are a challenging proposition but at SPJIMR, we have a number of students who are dabbling with the idea of starting an enterprise of their own. It helped kickstart an Entrepreneurship Cohort under the purview of Entrepreneur and marketing faculty Prof. Atish Chattopadhyay which will serve to incubate these ideas. Acadmentor is an endeavor to engage bright young minds through the powerful tool called education. Started by two youthful students from the outgoing batch of 2014, the startup is looking to revitalize learning smartly and definitively
Entrepreneurial visionaries…
"An idea can go a long way, especially an idea whose time has come", quoted the timeless Victor Hugo. Saurabh Sarin and Naveen Kadyan wanted to redefine the way learning is conducted in the rigid education system that we have in the country. The idea thus born aimed to "deliver personalized education for secondary school students by making optimal use of technology". Focusing on adaptive learning, thus personalizing the learning experience giving an opportunity that would help students self pace their learning, making it more effective and interesting and in effect revitalizing the learning process.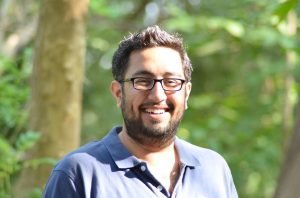 Saurabh Sarin, 25, PGDM 2012-2014, Student of Marketing
Having graduated in Electronics and Instrumentation from the Birla Institute of Technology and Science (BITS), Pilani, Rajasthan; Saurabh worked as a Senior Analyst at Wells Fargo India prior to joining SPJIMR. Awarded by Wells for teamwork, focus on community and leadership and accountability, Saurabh helped build a system for Wells which saved 50 man hours a week and $ 75000 a year for the company
Saurabh loves painting and has won many state level painting competitions while in school.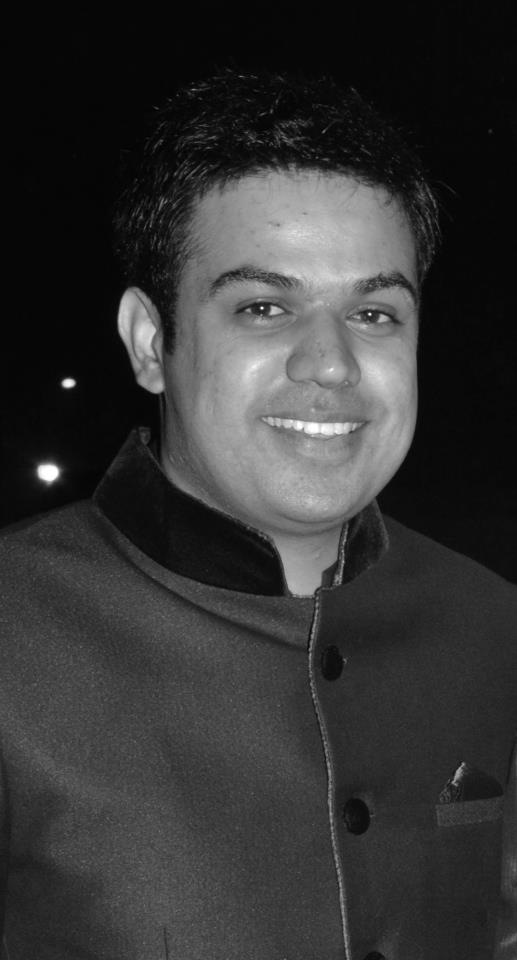 Naveen Kadyan, 25
PGDM (Finance) Student at SPJIMR, Batch of 2012-2014
An honors graduate of the prestigious Shri Ram College of Commerce, New Delhi; Naveen has a rich and diverse experience in finance ranging from Financial Research at Mindpower Solutions, Equity research at Balaji Financial Consultants to an Investment banking analyst at the UBS India Service Center.
Excerpts from an interview done with the founders conducted by this correspondent are as below:
 How did the idea of starting a Technology Based Education Startup come to you?

It might sound clichéd but "education" is the building block for anything good: a good student, a good community and even a good nation. We want to help students to have a good understanding of their basic concepts. Essentially we feel that there is a yawning gap between what can make an educated population productive and what education is providing currently. And at the root of all this, we feel that clarity of concepts is most essential, which has been the basic principle on which we have built our solution – a platform that shall enable learning in a deeply personalized and evolved manner.

Was it a conscious decision to look at founding a technology startup or did you look at other areas as well?

Like every person who wants to start-up we also thought of the food & beverage sector, but forego the idea for the lack of impact. Yes there are plenty of technology startups each of which have their own business models, core competencies and a basic principle on which the idea is molded. We see technology as one of the greatest enablers that can do so on a mass scale if used systematically and efficiently. Technology can enable us to be much more effective and reach a wider audience. So technology  to reach and touch lives of students- to make education more meaningful, more interactive and much more fun than ever before

You guys have taken the path less travelled, were there any moments of self doubt or did you think of the pitfalls if any of the decision to forgo placements and go ahead with your dream of starting something on your own?

We would be lying if we said that there were never any moments of self-doubt or times when we were just wondering if taking up placements would have been a better option. But, they weren't as scary as dreaming of bosses who are waiting to grab your collar for selling a soap bar less. Jokes apart, thinking of the positives of a successful venture has helped us overcome the negative thoughts and the speculations.

Can you give a brief about the idea what you started off with?
 
We aim to be the academic mentor to school students who can be there for the student during all their learning activities, understand the specific strengths and weaknesses of each student and help each of them accordingly. Like the gurus of the old, who were with the students for their entire learning life and customized their teachings for each student.
We will be using video tutorials and practice exercises in a gamified environment to make the learning process much more fun.
That's the basic premise we started. What we really want to say, in a nutshell is that we are trying to create a platform that is solely dedicated to making learning a process which is gradual, ongoing, consistent and very, very interesting. It is less transactional, as is sadly the case with most coaching classes today, and more 'for the student'. We do not claim to be the best solution to the problems but we want to get there, we are striving to get there and most importantly our journey will require the students who are our users and customers to be as much a part of it as we are.

What are your Growth Plans?
We are starting with mathematics for classes 8th, 9th and 10th as per the CBSE curriculum. We are launching the beta in April with the new session with marketing activities in a limited geography. If the beta is well accepted, we will expand into more geographies rapidly. We plan to expand to other subjects and classes in the coming years.
The basic idea as we envisaged it to be is to build an efficient and effective adaptive learning platform. Having said that, however we will start with a limited syllabus and gauge the impact. Feedback so generated will be constantly fed into the system to make the product what the student needs it to be, so that they can derive maximum benefit out of it. We learnt the concept of marginal utility in the  microeconomics at SPJIMR. This is exactly that- with each incremental improvement, we want to ensure that the student gets maximum benefit out of it

Given that when it comes to technology startups there is always a challenge pertaining to monetizing the website, what are your thoughts on the revenue generation aspect of it?

We are working on a "freemium" model. There will be a free trial on the website post which the student can subscribe for the full content. This was only students who find the course content relevant and useful will access it. Additionally this will provide us with rich data that we can mine to understand typically what the expectations are from the student in terms of the scope of the syllabus which is the starting point anyway.

Given that it is a technology startup and we are seeing a lot of technology startups what would you say are the most essential elements to making a tech start up work?
That's a talk for when we make it big. We will able to tell you this then, but for now we just want to keep our focus on our mission and our customers. Like any successful venture, technology or not, that should be our two guiding lamps. We believe if we keep these two in our sight, the rest should fall into place.
     
Could you throw some light on the Entrepreneurship Cohort at SP Jain and whether it factored in guiding you guys with the startup?
The courses were pretty helpful in helping us do the basic research work and creating the product. Professors bring in a lot of practical ideas backed by experience. We were always supported by the institute for taking this up.

  If you had a mantra that you swore by in terms of being an independent entrepreneur what would it be?
Keep calm and carry on!– We know it would be applicable anywhere, but it is really apt for an entrepreneur because of the countless never ending uncertainties that he/she has to deal with at each step.
Any other thoughts…
Always full of them
As told to Sonal Sapale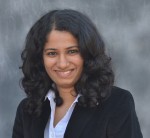 Sonal is a Chemical Engineer from ICT Mumbai currently in her 1st year at SPJIMR. She has worked for C Tech Corporation, a specialty chemicals company. Travelling and writing short stories & human interest articles interest her.  She has served as the editor for ICT's non-technical magazine.
This is the 4th story from Sonal.  Follow her on sonalsapale.insideiim.com