The Bose Experience – Strategy With RS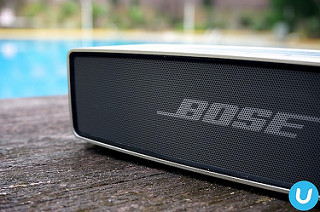 How ‪Bose‬ made us purchase a music system that we had no intention of buying?
My wife & I were window-shopping in a mall. We saw a Bose store. On a lark, we walked inside – with no intention of purchasing – only to check it out! But, lord behold, 45 minutes later, we walked out with a Bose Music System.
What did Team Bose do to get us to buy a product we had no intention of purchasing?
As we entered, a Sales Person, with a broad smile, greeted us & posed a loaded question – 'What kind of Music System are you looking for?'
The question was 'constructed' to ensure that which we could not get away by merely answering in monosyllable – it compelled us to engage in a conversation with the salesperson – so that he could understand our requirements.
He listened intensely to what we had to say, only interjecting occasionally to understand our requirement, better. Then he quietly led us to a station on which a music system was housed & gave us a demo – for us to experience the purity of lifelike music –which Bose Music systems are renowned for!
My wife tugged at my shirtsleeve to indicate we should leave. I took the hint & we started moving towards the exit – assuring the sales person that we will be back soon to make the purchase.
As we neared the door, he posed an innocuous question – 'Sir, do you have just 5 minutes?
'Of course' I said, not wanting to disappoint him – after all he had been so nice & pleasant to us!
'Please follow me,' he said, and without seeing if we were following him, he took a few steps inside the store & opened a door for us to walk in.
The door led us into a room that looked like a mini theatre, holding approximately 10 seats.
He made us sit in the front row, dimmed the light & without checking our preference switched on the projector, breathtaking imagery accompanied by pristine, pure & lifelike music surrounded us. He quietly exited from the theatre leaving my wife & myself to enjoy the audiovisual extravaganza in solitude.
The booming sound made me look in the direction from where it was emanating – much to my relief I noticed 'monstrous' size rectangular speakers on either side of the screen. I surmised the sound was emanating from them – after all the size of the speaker matched the intensity of the sound.
On a cue, the salesperson walked into the theatre – in our full view, walked towards the 1st speaker – removed it.
What I thought was a speaker was merely a cover – inside that was a minuscule 'Cube' – which was the actual speaker through which the booming sound was emanating. Similarly, he moved to the 2nd 'speaker' & removed the cover to unveil a cute minuscule speaker.
My wife & I were amazed – we had surmised that large size speakers were responsible for such high quality, lifelike sound, actually turned out to be mini 'cube' sized speaker. Through this demonstration, they had violated our expectation & proved to us beyond doubt that Bose is peerless when it comes to lifelike quality of sound!
Quietly, he switched off the audiovisual & posed a loaded question – 'Did you enjoy the experience?'
'Yes' was the only thing we could mumble, still reeling under the impact of the demonstration!
Leading us out of the theatre he guided us to a sitting area & now purposefully asked, 'Sir, may I show you the music system that you just experienced in the theatre?'
'Of course!' my wife & I said in unison – the experience in the theatre had left us spellbound & aroused in us an insatiable desire to possess it.
Once the decision to buy it was taken by us – he made us sit down, so that he would get the invoicing done.
Here too, when he bought the invoice, it was encased in a cover, a protocol followed by 5 Star Hotel while presenting the invoice to its guests.
After the payment formalities were completed, the salesperson took down the address of our residence where the music system was to be installed – and politely asked us a convenient time when his people could come to install it.
At the appointed time Bose team came & installed the system & left only after reassuring us that they are just a call away should we face any problem – which they assured us is unlikely to happen!
Bose's Strategy:
1. Sell your brand as an 'Experience'.
2. The experience should be so cool & awesome that it should creates an uncontrollable desire in customers to possess it.
3. The new way of selling is not to sell – but to educate the customers about the product
4. The Sales Person should transform into an Authentic Sales Consultant – understand the customers requirements & then educate them on how the brand will meet their requirement – only if the brand is capable of delivering what the customer desires. 5. Get the best practices from outside the industry & adopt it intelligently to your industry & business.
If you also wish to deliver an awesome experience to your customers so that they fall hopelessly in love with your product, then I would invite you to read my article published earlier, 'Why You Should Sell Your Brand As An Experience'. In this article, you will get insights into how Starbucks serves a memorable experience to its customers to transform them into Brand Advocate. The article also has a video embedded in it – which will reinforce the key points.
——–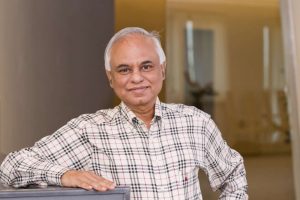 In this series, Rajesh Srivastava, Business Strategist and Visiting Faculty at IIM Indore gives you a regular dose of strategy case studies to help you think and keep you one step ahead as a professional as compared to your peers. Rajesh is an alumnus of IIM Bangalore and IIT Kanpur and has over 2 decades of experience in the FMCG industry. All previous Strategy with RS posts can be found here