"I'm Leaving on a Jet plane, don't know when I'll be back again."
This beautiful song by John Denver dutifully encapsulates the feelings of the 200-odd strong batch of PGP 2017-19 as they each step up to take their degree and take this final step to the completion of a prestigious degree. While they stand there with the chairman of the board of governors, smiling and with the memorable folder in hand, they reflect nostalgically on what a momentous ride these two years have been. The blissful memories of that day will remain with them forever.

The "day" started with the pre-convocation dinner which coloured the campus with lovely faces of smiling parents and jubilant students. It was a night of celebration for the toppers who got recognition from the Director followed by songs and food which was, as usual, delicious, prepared lovingly by our very own Sarovar.
The robing the next day was piled with students taking selfies in the traditional black attire complete with hoods which we were eager to let fly free in the air later. The huge batch that we were, we were duly assembled on the plaza for the ritual batch photo along with the professors. It was amazing to see the parents milling around the platform taking photos of their own for personal souvenirs. It was a difficult task to click so many people successfully without spoiling the photo, especially with us impatient lot, but was finally carried out successfully.
Now came the much-awaited moment as we trooped in to take our positions for the ceremony. As we started receiving our degrees one-by-one, it was a splendid scene to watch parents with a slew of varying emotions on their faces, from tears of joy to smiles of sheer happiness. Finally, after we all were done and the conferral of degrees were announced, we excitedly flipped out hats even though we were told not to! The professors and parents burst out laughing as we struggled to get the hats back. It was a moment of utter joy and ecstasy.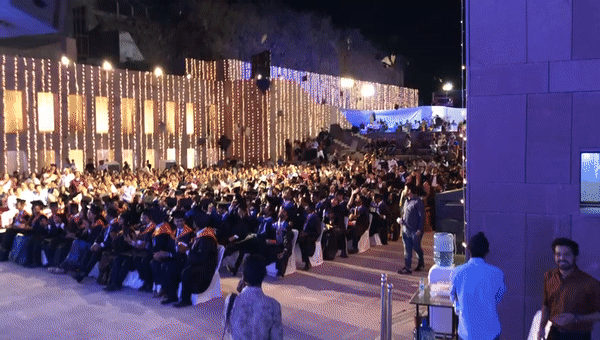 Sitting at dinner with friends, we wondered how quickly we passed through these two years. We had come with hopes and fears to this magnificent campus. We made fierce friends, won and lost competitions, worked tirelessly for club/committee events, spent sleepless nights prepping for Audacity and Solaris, and of course, studied like crazy for the classes and exams. Reflecting on the time spent here, we remember the chai of Mahesh canteen, the late-night canteen food, the famous mess Gulab jamuns, the walks along the back road, trips to Udaipur city and coffee by the lakes, and last but most important, the chiding and appreciations from the loving but strict professors.
There is something about life on campus. The reason we became such close friends is that we were a constant part of each others' lives throughout the course. We ate and studied together, roamed the campus corridors, laughed and cried together and were there to support each other during trying times. I still remember batch-mates pulling hospital duty every time a fellow student was taken ill. Essentially, we became a family, we argued vehemently during study-group meetings, crowded small mess tables because we wanted to sit and eat together, and danced together at the famed CODERED parties.
We were one, and the campus became our home. So much so, that we made an event out of packing too!
Going away was difficult, as we knew it would be. We all took comfort in a promise of meeting again in the comeback event next year for which we knew we would eagerly wait. All in all, IIM-U gave us a sense of purpose, a family and a new home. Embarking on the new corporate journey, we know that we will always carry these moments with us all through our days.
____________________________________________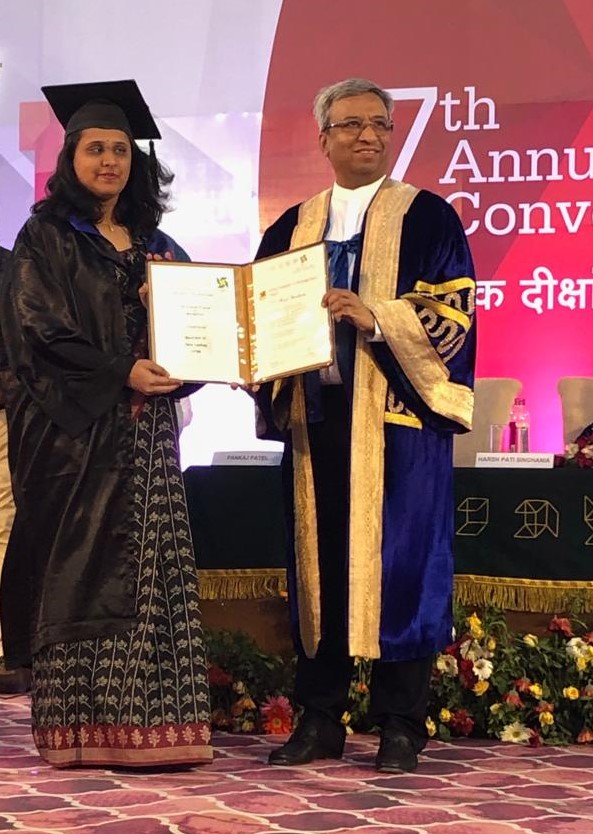 This article is written by Shreya Upadhyay, a member of the 2019 outgoing batch of IIM Udaipur. She did her graduation in Psychology from Maharaja Sayaji Rao University, Baroda. Apart from academics, she is passionate about singing, as she is a trained Indian Classical Singer and likes to read thrillers and philosophical novels.