The New Age Definition Of A Superhero – SPJIMR Development Of Corporate Citizenship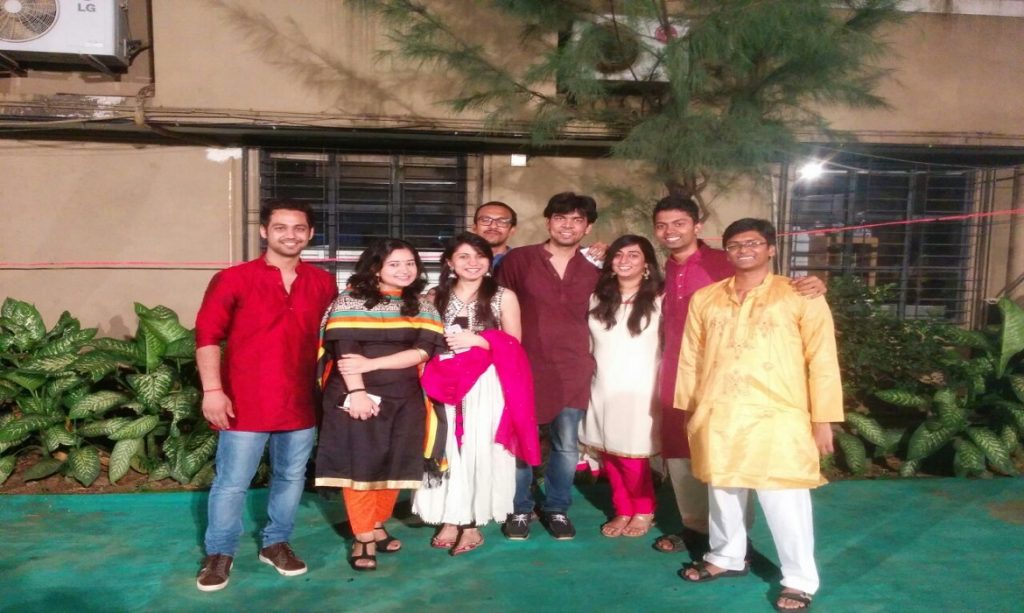 When I was a child, my teacher asked, "Who's your favourite hero?". "Shaktiman!", I blurted out along with many of my classmates, imagining myself as the superhero in the red suit. As I grew up, my preferences evolved with the speed of light, sometimes it was the "Caped crusader" while some other time it was the "Man of Steel".
It's funny how your perceptions change with time. Our surroundings and our exposure tend to make us more mature in terms of knowing who we are and what we aspire to be. As a part of a non – classroom learning at SPJIMR, a programme called Development of Corporate Citizenship (DoCC) is carried out with an aim to sensitise students to Indian ethos and culture by working as a partner with NGO's to solve their managerial problems. As a part of this process, eminent personalities who have done some astounding work in their respective fields are invited to interact with students.
One of the first lecturers, Mr A. Muruganathan, shared his story with us. His story was one of perseverance and small beginnings. It started off when he set out to find a substitute for a sanitary napkin for his wife. As menstruation is a subject of taboo in villages, he was met with opposition by his village, his friends and even his wife. All his loved ones left him and he was forced to run away from his village in order to save his life. Most of us would have stopped in such a situation. But in the words of Murugaman, "If you are trying something, and it becomes harder, do not stop, it means you are doing it right". It took him many years to perfect a low-cost sanitary napkin which can be used by women in rural areas. Mr. Muruganathan, hailing from an unknown village, is now called the "Menstrual man of India" and his pictures can be seen with the Presidents of various nations and CEOs of companies.
From this story of small beginnings, we come to the story of an IITian, Mr. Harish Hande. You would expect him to come on stage and say something about his "IIT days" and how he earned this coveted tag. But he started off by saying that his degree was the most useless thing that he has. We were flummoxed! We all run the rat race for a tag and here is a person who says that this amounts to nothing! Hearing these words from a Magsaysay award winner indeed had an impact on everyone. A person who could have built an empire is now working in a village to solve its electricity problem. And the best thing is, ten years down the line, he might be happier than most of us. This made us think about the importance of being humble and letting go to achieve something greater.
The last in the series of lectures was conducted by Mr. Viraf Mehta and Mr. Alok Singh, who are Human Rights activists. Everybody thinks that Human Rights is one of the burning issues today and it should be addressed. However, when Mr. Viraf asked the jam-packed audience as to how many have filed an RTI till date, not a single hand went up. The thought process that was going in our mind that – Okay, I see this injustice, it's wrong, but somebody else will take care of it – was banished in a moment. We realised that everybody is thinking the same thing. So there is knowledge, but no action. One of the students asked, "We want to act but how to deal with the social pressures that one has to undergo when he raises a voice?". To answer this, Mr. Viraf, recounted a story from his own life. He was working in an organisation where he saw discrimination against homosexuals. He then raised a voice against the same. He was called a homosexual, a drug user, a foreign puppet etc., but he did not stop. He continued raising his voice. And in the end, his voice was heard and his stature rose.
We all want to do something, but we are afraid to act. We think of society, our family, our stature and continue living in the same shell each and every day. These are the men who broke this shell and rose from the ashes like a phoenix. None of them had any super powers. All it took was a little bit of courage and a lot of heart. After listening to them, I sure have changed my definition of a superhero. What about you? Who is your favourite superhero now?