The Real Life MBA – The Story Of Heerson, A Local Retail Shop In Mumbai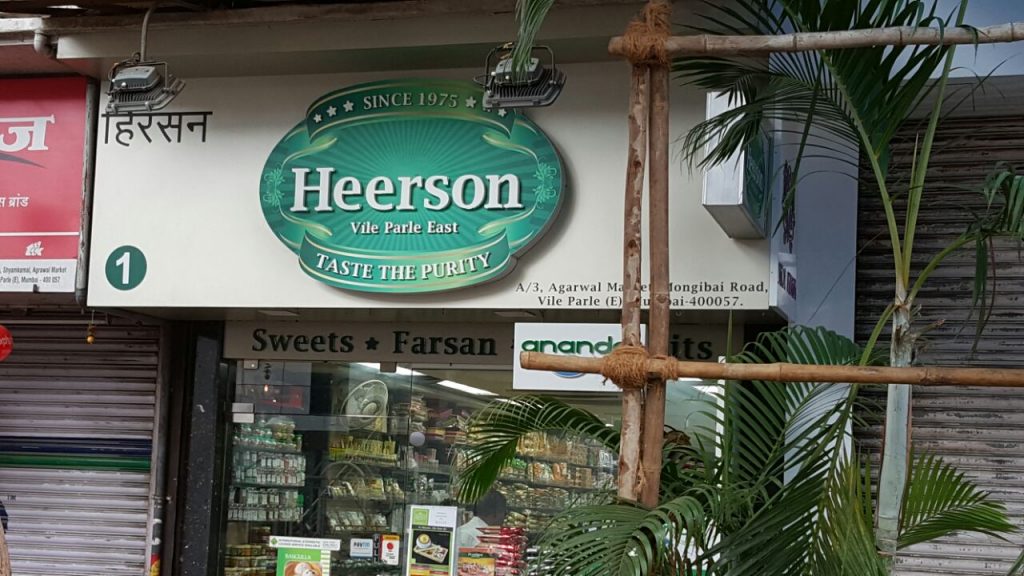 Team InsideIIM brings to you a new series called 'The Real Life MBA'. There are so many successful entrepreneurs unheard of from whom we all can learn a few principles of management. There is definitely more to management than what we learn in B-schools. We at InsideIIM believe there are stories in every nook and corner. So we decided to hit the road and explore stories of some small-medium businesses and how they made it big without an MBA.
We thought we will start from closer home, so first up in this series is Mumbai's Local Retail Dry Fruit Store called 'Heerson'. Situated in the prime area of Vile Parle East, this small but ever crowded shop sells a wide variety of dry fruits, mouth-watering mithais and scrumptious savouries. We saw the Heerson board and a huge crowd inside and decided to take a look at what the fuss is all about. The shop, which looked small and compact from the outside, upon entering was long and spacious. And it was much cleaner compared to the usual grocery shops that we see. That's when we knew that this shop would definitely have an interesting story to tell.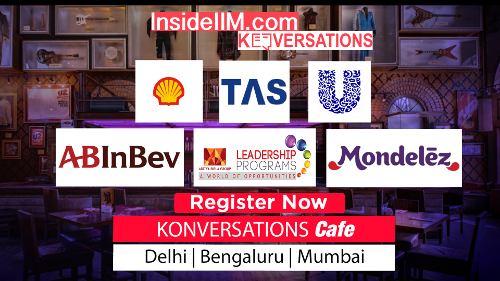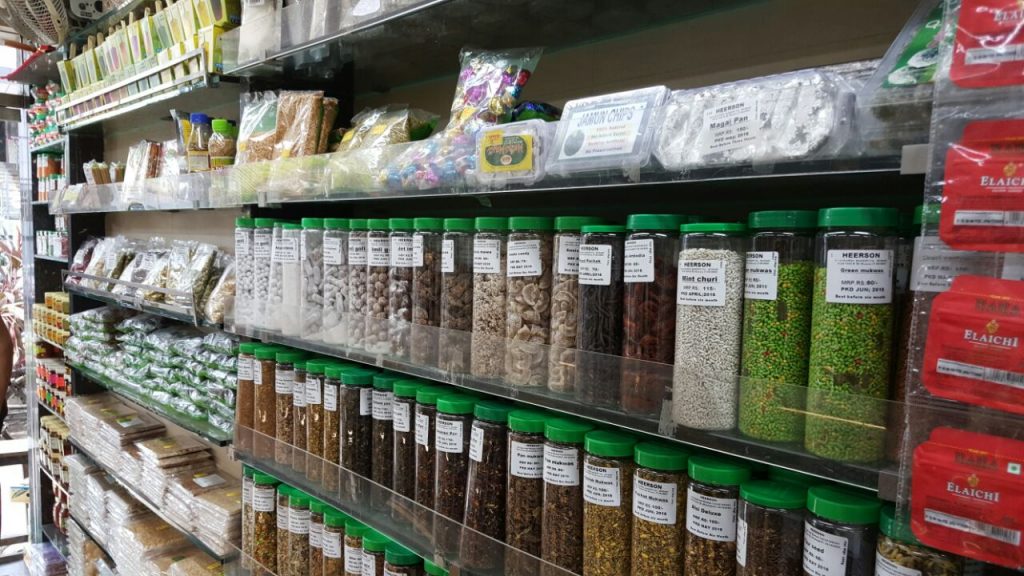 We were directed to the owner, Hetan Shah, who is a tall, soft-spoken, Gujarati man. And who better to learn business principles from than a Gujarati who has a made it big with a family business? Hetan has done his graduation in B.com from Mithibai College in Mumbai. When we informed him about our educational and inspirational purposes of knowing more about him and his shop he readily agreed! He told us that his current shop was initially just a small grocery shop which his father started almost 25 years back. They kept re-inventing and changing with the changing trends and here they are now; two fully functional stores which make an annual turnover of Rs. 8 Cr. He believes that 'Change is always good'. They're one of the very few retail businesses who have come up with their own online shopping website featuring the best of Heerson's products. He informs us that this step of going online hasn't really affected his sales but has definitely improved their branding.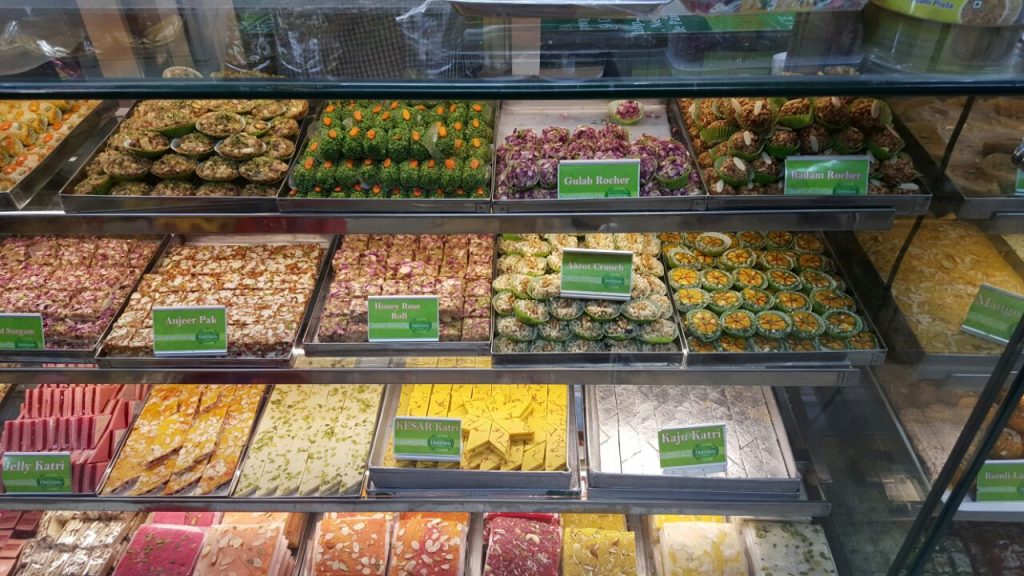 Heerson is mainly known for its fresh and innovative products. Jelly Kaju Katli, can't get more innovative than that, can we? So we asked him about their process of innovation. He replies, "Heerson stands for its uniqueness and variety. We keep on changing and trying out new concepts. Trial and error is a part of the process. Sometimes it might click, sometimes it might not. We keep experimenting ourselves."
Next, we asked him about his product placement strategy and the reply amused us. They didn't really have any product placement strategy! Still the products were selling as fast as anything could! Mr. Hetan said, "Previously we didn't do it. Whatever was good and sold the most, we used to keep it right in front. Now we taste the product, check its shelf life, we come out with the USP of that product and then we stock it on our shelves."
We then asked him about the manpower. He employs more than 30 people between two shops. He adds, "In this sector, we face a problem of disguised unemployment; Those who don't want to work will not. But on the flipside, even a less educated person would aspire to work in a company, in some kind of an organisation, in a systematic way. We don't look for the skills that we want, whatever they are good at we make use of it in the business accordingly. If you are good at something, we will employ you. For example, if we feel someone has good convincing power, we make them the salesman. We also do not impart any training. I work here myself and the employees look at me and follow accordingly." This man is unknowingly using the psychological theory of modelling to train and shape behaviour of his employees. For hiring new employees when old ones leave, he doesn't go out to hunt for employees. The employees themselves get someone to replace them. (labour chain?) Out of his staff of 30-35 employees, only 4-5 are from Mumbai.
Mr. Hetan's view on retaining his employees is the base of motivation theory that we learn in Organisation Behaviour. He says everyone has a defining need and requirement. Once you identify what your employee needs and you provide them with it and support them, you are likely to maintain good staff.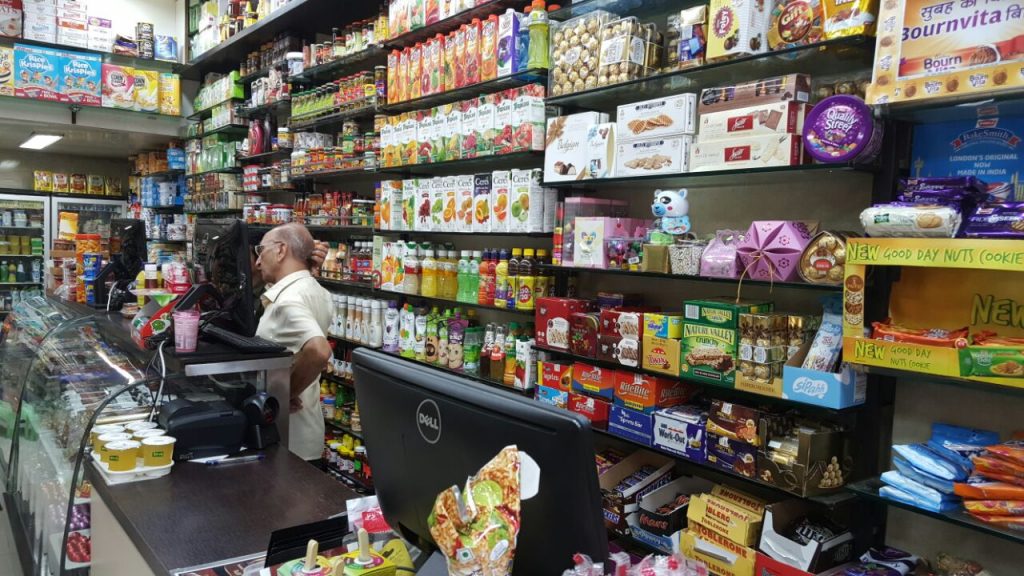 We assumed that there must be some marketing strategy which made his business work so well. Yet again, nothing. He said, "It's like a circle that has been completed. So we don't need to market. The product, quality and service speaks for itself. But our focus is to give the customer more satisfaction like give extra bags, better packaging etc. to keep them happy." All our myths about marketing being the heart and core of the business had been debunked by this. Their innate strategy was to provide the customers with uniqueness and quality and heavily relied on customer's word of mouth publicity.
Mr Hetan believes that education in the line of managing business is extremely important. However, if you just want to work for a business, you needn't be educated but should just possess some skillset. He further adds, "When I graduated, I thought commerce was nonsense. It didn't appeal to me – figures, analysing etc. Now that I am running my own business, it's helping me and I realise its value. Anything you learn will help you in some way or the other."
There's only so much that a textbook on management can teach you. Real learning takes place in the practical world where you work, you make mistakes and you learn.
Learnings:
Change is always good. Embrace it.
Develop a USP
Sometimes Trial and Error works better than a carefully laid out strategic plan
Know your customers well. What is it they need? What is it they want? Evolve as the customer evolves.
Make good use of the skills that your employees have. Identify the skills and nurture them.
Know what your employees need and provide it to them to retain good employees.
Keep learning. Anything you learn will help you to build you a better future.
As told to Nidhi Malkan
—–
Read more stories on The Real Life MBA here.