'What Will You Learn From A Live Project?' – Internship With IIMBx, MOOC's Platform Of IIMB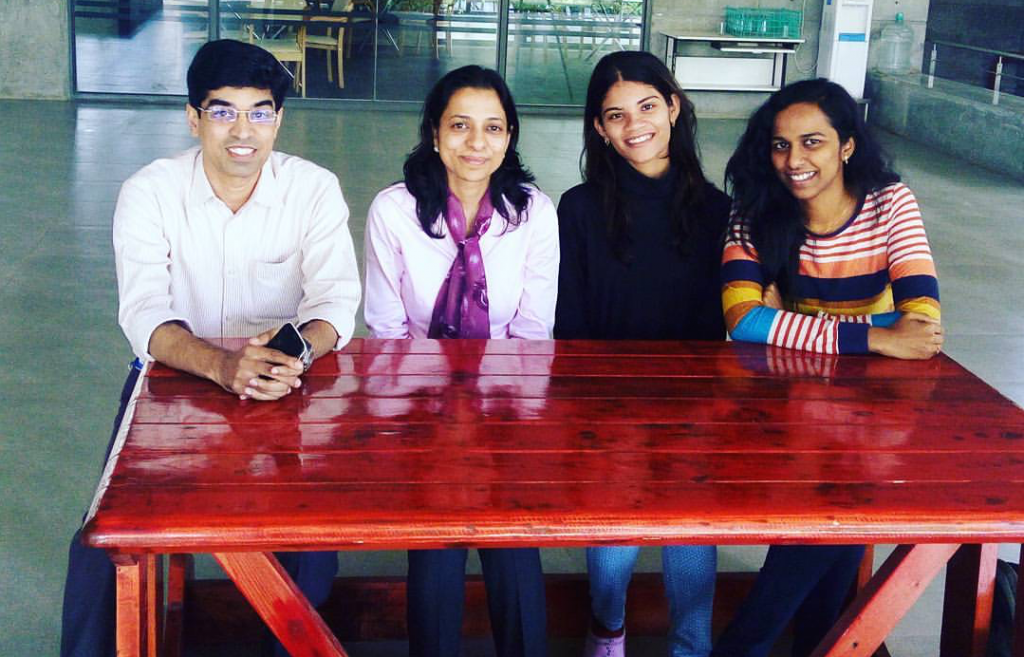 We got an opportunity to design strategy and implement a year-long marketing plan for IIMBx. We worked as external consultants for IIMBx, MOOC's platform of IIMB. The project consisted of developing marketing campaigning and corporate outreach to various CAT institutes.
After the first sip of corporate world experience where each of us was in charge of marketing projects, one's company claimed to be crucial to them! Though each of designed marketing plan, due to paucity of time we had to leave the work half-attended and couldn't implement and experience the impact. It was like leaving a thriller before watching the climax. Both of us being freshers… of-course dreamt to create and see impact, which was still lingering in our hearts even after the internship. And hence the quest for the live project begun immediately after coming back to campus. Surprisingly, though we did not have much idea about ICON (the consulting club of IIM Bangalore) projects, as soon as we received a mail about live project opportunity we applied. The project outline, it being on digital marketing, the credibility of people who interviewed us, the fact that we have to step down two staircases from our classroom blocks to reach the office, no time restrictions, great remuneration wooed us.
Interview:
Like a placement interview, our cracking out of many others required intense background search and innovate ideas and a vision to implement the same. Bringing on to the table students perspective and our learnings from internship and the past were the biggest positives for our selection. Apart from above, tips from Communication for Leaders course of Rakesh Godhwani's on how to present oneself and give an interview were very advantageous. For one us dressing up smart and for other dressing in unique ethnic wear worked.
Initial Days:
Beginnings are always like a maze. In a week we were supposed to submit our deliverables. In our excitement, we didn't want to leave any stone unturned and unsurprisingly the list came out to be roughly 30 odd items. This not only left us bewildered but also the team and the head were surprised looking at the big list. Finally, reality dawned upon us about what we can commit to when we were asked to submit the execution dates for each of the deliverables. These deliverables consisted of suggesting improvements on the initiatives already taken and coming up with new initiatives. The team consisted of Ramya Srinivasan, the project manager, Girish Gujar & Noothan Varma, marketing team members.
Responsibility:
The span of the project varied from implementing digital marketing plan on Google Ad-words, facebook and LinkedIn. To understand it better, we were given freedom to experiment as much as possible and suggest the best. Also, we reached to CAT institutes along with the proposed benefits to partner with IIMBx. To increase awareness about IIMBx across all universities and campuses in India and abroad, we designed ambassador programs. To understand better, we read different articles in net, spoke to few friends and professionals from different industries. We also took up many small projects…. some were successful and some couldn't be implemented immediately. Many pilots were conducted and suggestions were given on the existing branding programs before we handed over to the team of IIMBx.
After 2 and half months of work, we presented the deck to the client, Ramya Srinivasan, Project Manager of IIMBx. She was more than pleased with the work and asked us to stay in contact with the team to follow-up on implementation. We were literally thrilled by the level of responsibilities handled and by the appreciation we were bestowed upon with!
What will you learn from a live project?
1.     Internship is not the end. Take up live projects
2.     Recommending without trial implementation is unfruitful: Live projects not only widen the knowledge base in the area of your study but also learning happens in terms of practically approach any problem and various challenges faced.
3.     Few organizations let you celebrate failure, given that you learn and improvise
4.     Listen & learn from people (everyone in the team) – Take views
5.     Last but not the least, experience through live projects will come handy in competitions
——
Co-authored by:
Naiya Mehta & Deepika Mallyk, IIM Bangalore