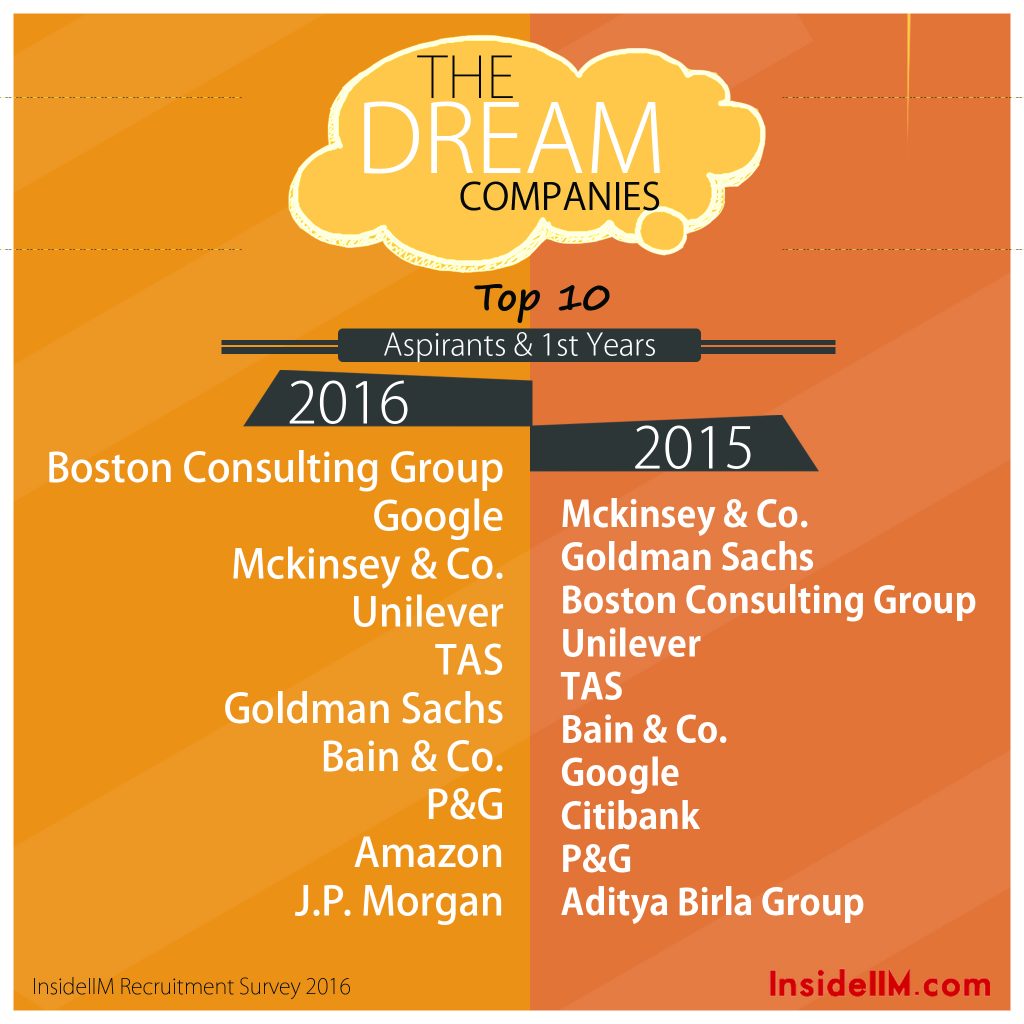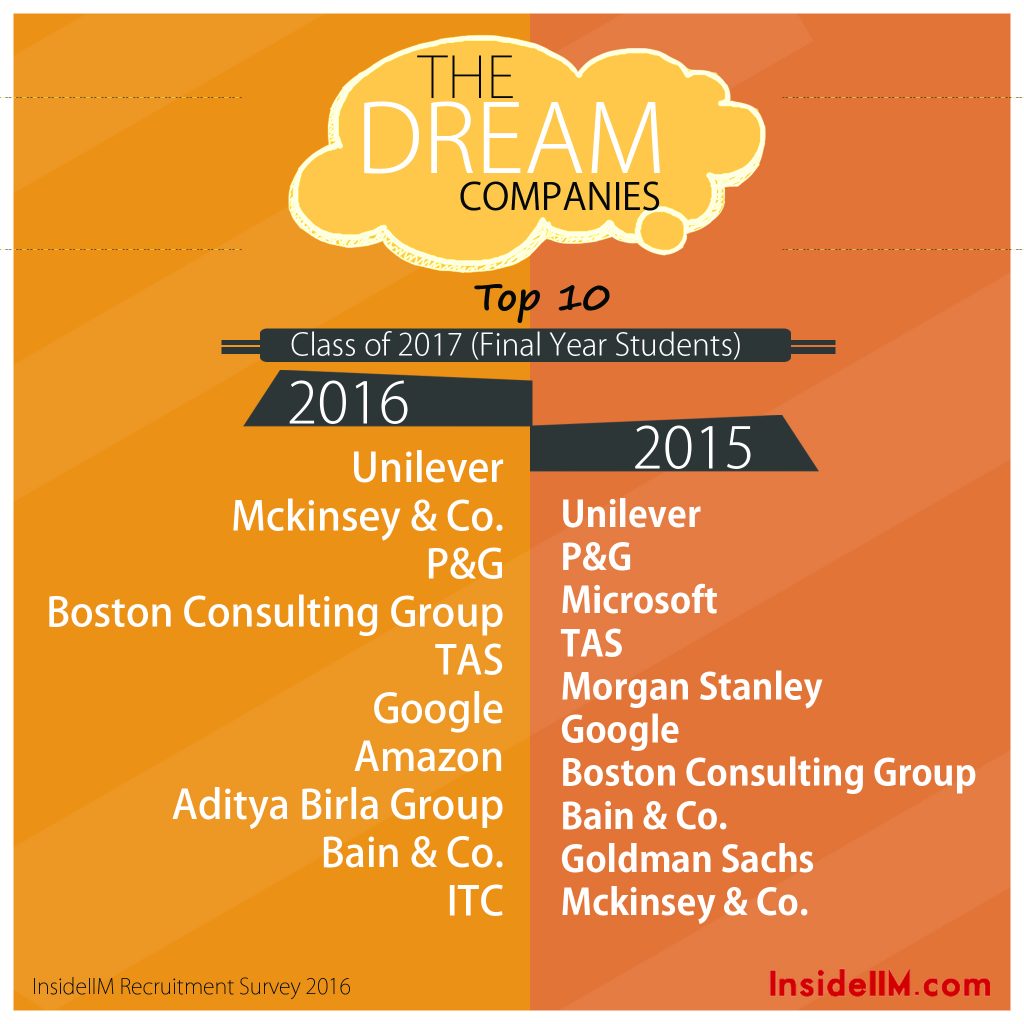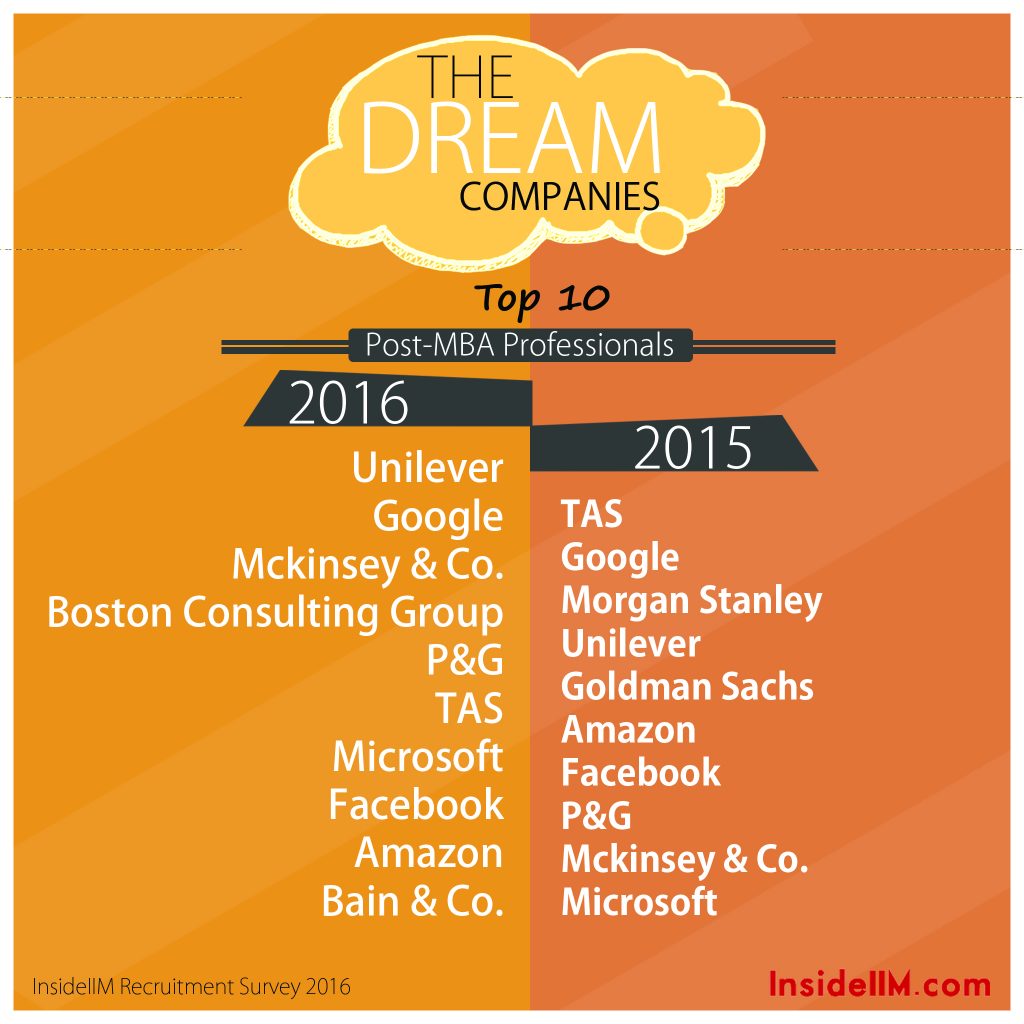 You will not find a big difference in the list when compared to the previous year. In fact, you will see that while positions have changed within the top 10, there is hardly any change over the last 3 years. Check 2014 Data here or check 2012 results here.
Unilever has never dropped out of the top 5 for any respondent category over the last 5 years. Mckinsey & Co. and BCG have rarely dropped out of the top 5 in the last 5 years for any respondent category. TAS, Google, P&G are other names who have never dropped out of top 10. Amazon, Goldman Sachs and Facebook are very strong names which will figure almost every year. Aditya Birla Group is generally quite strong among the graduating class - probably because of the Young Leader's Programme. Microsoft, ITC, Mahindra, Deloitte and JPMC are other names which are have been in the top 10 multiple times even if a few of them miss out this year.
Dream companies are brands which are built slowly over the years and a lot of things need to align for this to happen. Only if there is consistently good feedback from alumni, professors, current employees etc. can such a brand positioning be sustained. This is combined with factors like good compensation, a challenging work place and a sustained employer branding outreach programme. While it is not surprising to see international companies feature so prominently in this list, it is heartening to see Indian companies like TAS, ABG and ITC make their presence felt quite strongly against the global behemoths with glamorous brands.