SGGSC scholarships are given to meritorious students who have a limited family income. The scholarship provides for a complete tuition waiver which comprises the maximum component of the fees of a management program. With so much benefit being provided, there is always the need to identify the right set of candidates who are most deserving of the same.
The shortlisting is done on the basis of previous academic achievements and profile, the candidate's CAT score, his/her statement of purpose and extra-curricular engagements and achievements. The candidates are also allotted a CXO as a mentor and one needs to have utmost clarity on how and why these mentors can be a part of one's growth process. The idea is to convince the panel as to why one's growth story is more challenging than others', socially, economically or physiologically.
Jukta Basu Mallik, an IIM Kozhikode alumnus and winner of SGGSC scholarship in 2014 agreed to share her inputs for all SSGSC scholarship aspirants. She says, "One has to be clear about why helping him/her grow would be beneficial to the society and accordingly convince the panel for whom this scholarship giving is a part of CSR initiative." A few pointers for the same would be :
To focus on the positive aspects of oneself and explain how he/she plan to give back to the society, professionally and personally
To highlight how investing in the person would ensure creation of potential leaders who would have the power and intention to bring change
To express with sound reasoning why investing in the person would be of more value than investing in random CSR activities with the same money
Put simply, the interviewees are grilled in the same way they are done during job recruitment, (as a matter of fact, the successful candidates are offered jobs as well, though it is not mandatory to accept those offers) and the interviewees need to affirm their candidature in the same way they do during job recruitment rounds.
All the best, budding scholars!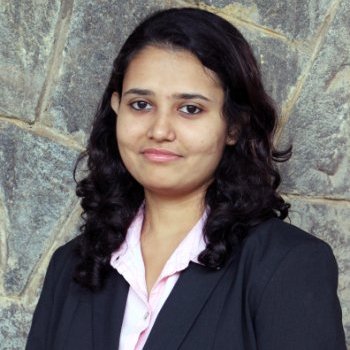 Noel is a second year PGP student in IIM Kozhikode. She takes interest in music and literature. Writing is one of the many things she indulges in, apart from eating, cooking and sleeping.