So, what do you do if you get a sales internship or a sales role? As a b-schooler, how do you ace it?
Be aware of what's happening around you-
Sounds trite, I know, but knowing the number of salespersons in your territory, the targets assigned to your area for the past 6 months (if not years), or the exact route to your retailers' shops can be super useful. These details may seem trivial but they come to your aid at times you don't expect.
I remember when I was faced with a googly during a sudden market visit by a VP. The manager of my territory called in sick, the distributor got challaned while driving his car too rashly and Mr. VP turned out to be a paragon of punctuality. Since VPs only have limited time slots available, I had to take him to the retailer myself. In a cab. Followed by five minutes of walk because the retailer was situated in the depths of a very crowded market. Let me be clear, walking for five minutes is not hard; it's the prospect of five minutes with a VP that was scary because VPs, being who they are, can gauge your knowledge levels within the first two minutes of conversation. And that's where the route to the retailer and tidbits of the area pitched in to save my job.
Build relationships-
I know you might say- relationships are my undoing; I am a Bumble/Aisle devotee but dear future Sales Manager, relationships will not just help you save your job but also take your career to the next level. A good rapport does a great deal in helping you secure a choice role as well as understand what is required of you in that role.
Some retailers have treated me like their daughter and others like their daughters who eloped with the worst guy in town depending on how frequently the area managers visited them. My own interactions with the distributors and retailers ensured that I always had a glowing review when anyone visited my stores with my products assuming front shelf space. Of course, there are awful instances too, some of which I couldn't help blurt out in my recent novel, Mis(s)adventures of a Salesgirl, where I have kind of opened the Pandora's Sales Box to give a peek into what a sales role is like, especially for someone who has never done it.
Be dogged in your pursuit-
A lot of people don't get things simply because they forget they wanted them in the first place. Or they tell someone to do something and forget to follow up. I know it sounds silly but follow-up is the name of the sales game, so much so that in my previous sales role, the number of follow-ups generated per day was a metric which was measured diligently on a dashboard flashed five times a day. You think I must be kidding but that's the level of rigor I have witnessed.
The pursuit has to be persistent, dogged, and relentless. This must be in every manual of sales, every lecture by every professor, every pep talk by every manager because it is true. As a salesperson, if you think the customer will come back to your shop or as a sales manager, if you think your sales force will actually meet their targets just because you told them once, you are deeply mistaken, my friend. Tough jobs require tougher rigor and that's where the whole part about not giving up comes in with respect to sales.
The tips, of course, don't end at these three but I don't wish to bombard you with a host of dos and donts that make you feel exhausted before you even start. There are so many fun aspects about sales like meeting new people, trying out new food, visiting new places and collecting stories…aah…sales is all about stories; you either listen to them, make them or become a part of them. As a former sales intern and subsequent manager, I think I managed to do all the above.
To all those who are yet to start their internship/role, or are already in it, data and connections are key. And I am not saying this because I come from a telecom background or that my book is all about this. Data about your area and connections with as many right people as possible are what can take you far in sales. Can't stress it enough.
Till I list down more tips, feel free to share some of your sales stories with me @aashisha_themindbin on insta, visit me at aashisha.com or https://linktr.ee/the_mind_bin if you are also into writing.
Ciao.
***
About The Author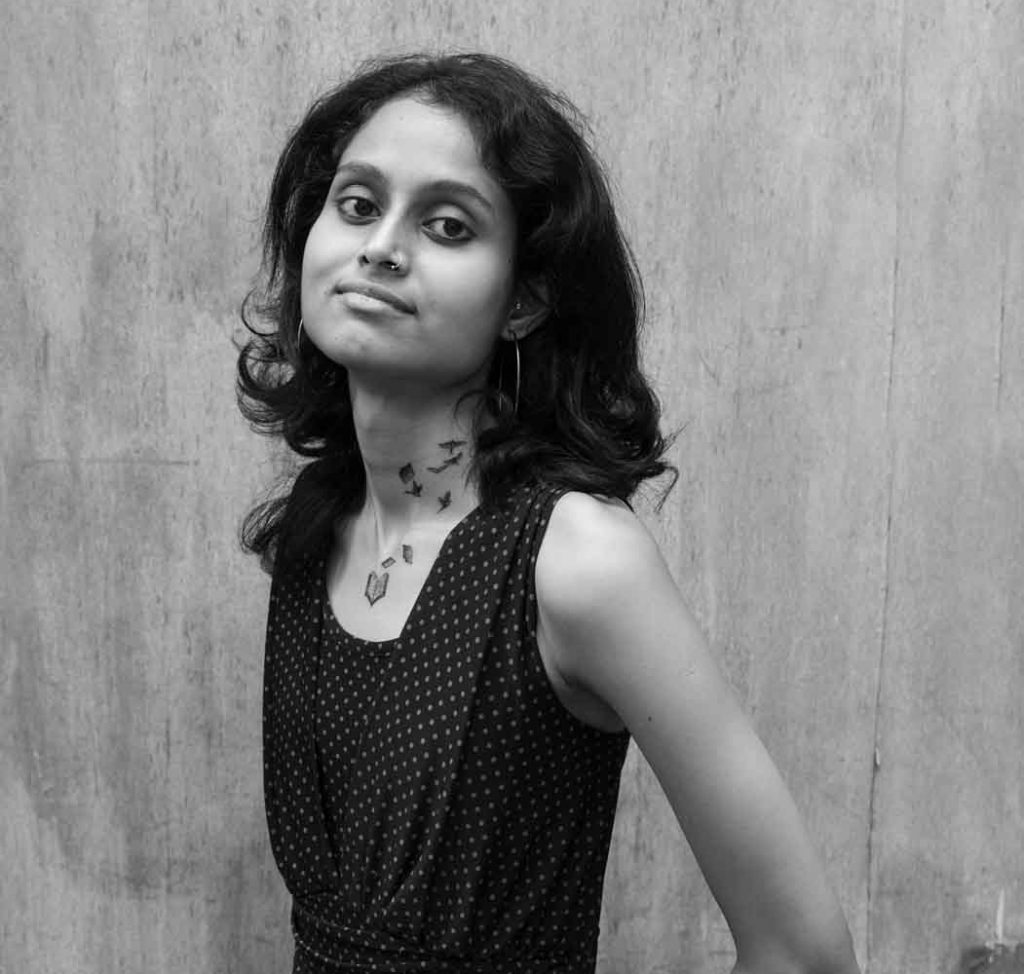 Aashisha is a PM-YUVA author and Write India winner whose debut novel - Mis(s)adventures of a Salesgirl by Rupa Publications is loosely based on her experiences as a sales manager. Her second book is a work of historical fiction with National Book Trust, tentatively titled 'The 13-year-old Queen and her inherited destiny'. She has written for various Readomania anthologies and e-books by Women's Web and InsideIIM. Her articles have appeared in The Hindu and she has a Star Wars fan fiction column on SilverLeaf Poetry. A winner of Kaafiya (the Delhi Poetry Festival), she showcases her short stories on Readomania Premium. A compulsive reader and an avid traveler, she is an MBA from the Indian Institute of Foreign Trade, New Delhi and a computer engineer from Jamia Millia Islamia. She has also modeled for a German photographer and likes to blog on her online diary of sorts - 'The Mind Bin'.