Cracking CAT – Tips From Abhirup Mukherjee, 99.11 Percentile – DMS IIT Delhi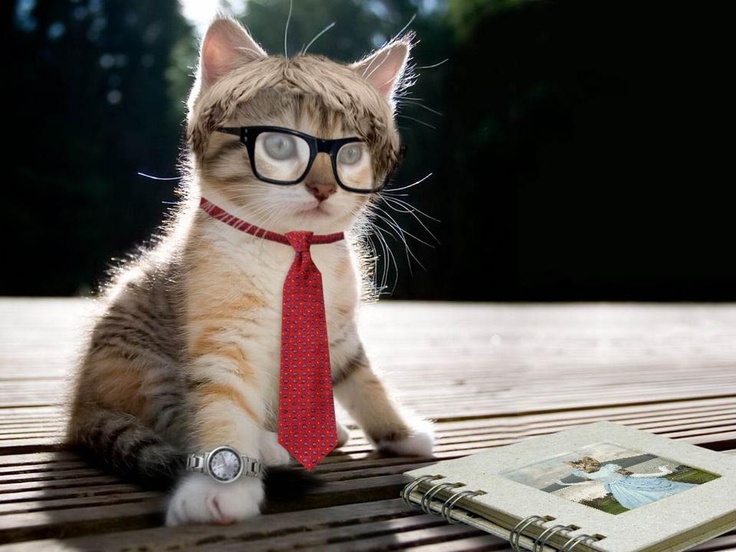 Abhirup Mukherjee is a 1st year MBA student at DMS, IIT Delhi having successfully belled CAT'15 and XAT'16 scoring a brilliant 99.11 and 99.71 percentile respectively. Here are some experts of a live chat with the bright mind.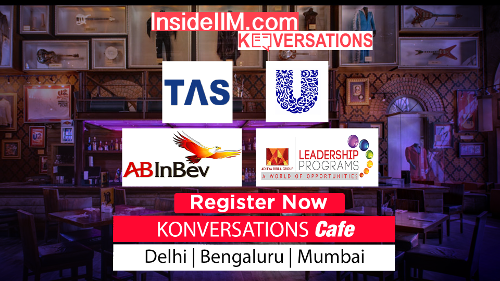 What should be the overall strategy in terms of preparation for students taking the common admission test this year?
I would like to quote Clint Eastwood here, "There are two kinds of people in this world" – one who are born talented: the ones who can crack anything and the others who achieve their dreams by continuous practice, patience & utmost dedication. I, as the majority of the aspirants, was the second type. My strategy was simple and this is also something that I would advise to every CAT aspirant – score as much as possible. People talk too much about the difficulty level of papers, but one thing to be kept in mind is that when a paper is difficult, it is difficult for everybody. So have a clear cut knowledge of basics, their applications and take and analyze as many mock tests possible. 
 Regarding Study Materials & Books, I can actually list down all the resources that I think would be pretty useful for the aspirants:
 – Consult the entire printed package of study materials of any of the top 3 institutes
2.      – Take Career Launcher's Test gym which consists of plethora of practice questions
3.      – Quantitative Aptitude by Arun Sharma would be good enough to gain knowledge of quant.
4.      – Read various kinds of magazines like The Economist, Business Standard etc. and regularly read The Hindu editorials. All of these will increase your general knowledge & most importantly acumen in reading comprehension. Also try online reading materials on philosophy, medicine, art, business & others.
5.      – Most importantly, practice previous year's CAT questions. These are the only materials which can give you the exact feel of what CAT actually is. Start from 1990's CAT paper (earliest available).
How did you handle the last minute preparations and how did you plan your test taking approach?
On the D-day, you have to remain cool, calm and confident. Do not study anything on that day. Just believe in yourself. If one has to achieve something, he/she has to reflect the intent, the knowledge in the exams. That should be the driving force. Be yourself and give your 100%. Even the day before the D-day, one should remain relaxed and do whatever he/she likes to do in order to excel in the next day.
 My test taking plan was like this:
For each section, we had an hour. I divided this timeframe into 3 sub-phases: 1st one of 20 minutes, 2nd one of 30 minutes & the final one of 10 minutes. In the 1st phase, I would solve all the easy problems & the problems which were from the area of my strength. Next phase would be dedicated to solving the questions of medium difficulty and the final phase for really difficult questions.
 Any general message for the students preparing for CAT?
CAT isn't impossible to crack, so don't worry about the fuss that is in the air. Just groom yourselves for any kind of difficult situations. Practice a lot. Read various kinds of articles online wherever you can; focus on the diversity of the topics so you become accustomed to comprehend any kind of passage (from philosophy to science to business-economy etc.) in the same amount of time. Take your mocks very seriously. Make strategies, apply those in mocks, and find out which one suits you the best. All in all, enjoy every moment of your CAT Preparation. Most importantly, keep calm and believe in yourself. What I actually believe in is that for successfully cracking CAT, you have to continuously maintain the tenacity starting from the preparation period to the D-day. Continuously aim for more, even if you are getting 99.99 percentile in mocks. 
Media Cell DMS, IIT Delhi
The Department of Management Studies is a result of the evolutionary process of growth of an idea floated in 1963. What was then a seed, gradually came to life and in 1974, IIT Delhi set up an internal committee to scrutinize the functioning of the management area in the institute. In 1975, an expert committee was setup to formally examine the possibility of launching this area in a more sustained fashion. The result was an M.Tech programme in "Management Systems" in the School for System Studies, (subsequently renamed School for Systems and Management Studies). The year 1978 saw the setting up of the Management Core Group and the core inputs to a full time Management Education at IIT(D) were reconfirmed by an Advisory Committee constituted by the representatives of the Academia and the industry. Since then, there has been no looking back. The School for Systems and Management Studies became the Centre for Systems and Management Studies. This was subsequently renamed as the Centre for Management Studies. In 1993 the Department was brought into existence by amendment to IIT (D) statutes. Clearly, the Department responds to a felt need of the Indian Industry and derives satisfaction from its heavy field orientation in all its curriculum activity. In response to the feedback from the students, alumni and industry, the Department of Management Studies launched MBA programmes in 1997. The department currently runs a two year full time MBA programme (General and with focus on Telecommunication Systems Management) and a three year part time MBA programme (with focus on Technology Management). MBA program in IIT Delhi is designed keeping in mind the changes in business environment and the need of the industry. Our academic program is comparable to the best that are available in the world class business schools for creating managers to face the new challenges of the ever changing market environment. The entire course aims at creating holistic managers trained by a very eminent faculty, which is also supported by the experienced professionals as external faculty from India and abroad. The students are admitted through a rigorous screening process that includes CAT score, group discussion and interview. IITD MBAs are known to do well.