Debunking Myths About MBA Entrance Exams

Every MBA Aspirant who needs to make it to the best b-schools in the nation need to do well in their CAT. That is a harsh reality that we ought to accept. A number of students take the exam each time it is offered, which implies the competition is extreme for securing the limited number of seats the top colleges have to offer.
However, there are a few myths related to the CAT also. On the off chance that you are planning for your CAT or expect to, later on, you may have known about some of them and even bought them at confront esteem. But a few of these misconceptions are only that and here we endeavour to debunk them.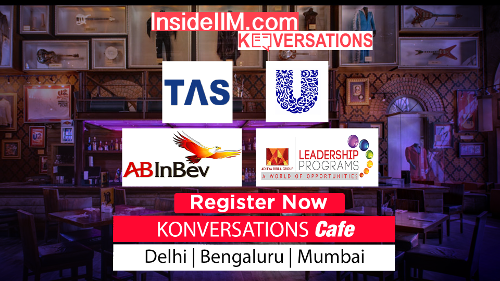 Myth 1 – CAT is only for Engineers and non-engineers can't do well in CAT.
Indeed, the number of students taking CAT each year is ruled by engineers, but that does not imply that CAT is just for engineers. Actually, non-engineers, particularly Chartered Accountants have been doing great in CAT throughout the years. It relies on the planning and diligent work with dedication, not on the candidate's specialization. CAT convener Prof. Rajendra K. Bandi has gone on record with respect to this – "CAT expects to guarantee the inquiries in the test don't give a particularly preferred standpoint to competitors from a particular scholastic background or for a specific sexual orientation. Each inquiry is deliberately explored to guarantee that it is scholastics and unbiased."
Myth 2 – MBA is all/only about IIMs.
Yes, CAT is the property of the IIMs, i.e. they conduct it every year. However, more than 1000-plus institutes in India do accept CAT scores. Some institutes rank higher than some of the IIMs, especially the new IIMs. e.g. MDI Gurgaon and S.P. Jain Institute of Management and Research. So, you should understand that CAT is not only about IIMs, but you also become eligible to apply for a lot of b-schools who accept CAT scores.
Myth 3 – People with work experience have an advantage in MBA over freshers.
IIMs or beside many b-schools in India don't require work experience to be eligible for MBA. Individuals with work experience have done well in CAT, so have freshers. Individuals with work experience have one distinct advantage over freshers – that they can discuss their work in the personal interview. In any case, that preferred standpoint is after the CAT and not for the CAT.
Myth 4 – Mathematics and English in CAT are very tough.
Since CAT does not have any desire to give out a preference for a specific academic background, an attempt is made to keep up the difficulty level manageable for every academic background. The subjects are something which the students have gone over in school – in both Quantitative Aptitude and Verbal Aptitude. However, there are certain things that give you an edge over others, e.g. in the event that you are a voracious reader, then we can say that your vocabulary and reading abilities may be better than the individuals who don't read. Such abilities can be acquired and there is no rocket science involved here.
Myth 5 – Joining a Top CAT coaching institute will give me an advantage over others who do not.
This belief has been coursing around for decades. Actually, joining even a Top CAT coaching class (which isn't important genuinely) is only the initial step on the ladder for clearing CAT or any other exam. Also, coaching institutes will frequently publicize themselves in an approach to appease the masses. You need to clearly understand the fact that cracking exams like CAT do require a lot of effort. Just self-study and practice can help you and not coaching institutes. For example, in a city like Mumbai, there are many who claim to be the Top CAT classes in Mumbai. But the results that they produce purely depends on the merit of the student and rarely on the quality of training that you receive at these coaching institutes.
Myth 6 – The more tests I attempt, the higher will be my chances of getting into IIM's and top business schools.
Nothing could be further from reality. Mock Tests are vital, but however, assessing your qualities and weakness of it is considerably more critical. In case you have adequate time, it is constantly advisable to use the additional time in tackling mock tests. In any case, you have to keep the presumption out of your head that just because you are attempting an excessive number of tests then you are nearing towards your objective of clearing CAT. Attempting and analysing (Unlearning and learning new concepts) are both distinctive things. You should be great at the latter. It's very important to stay focused and positive about your preparation. Contemplating on such myths will only hamper your motivation levels and may not allow you to give that extra push that is needed to outscore your fellow students in the exams. Remember the marks are calculated in percentile. In order to clear the paper, you need to clear cut off for each section. However, after that, you need to have just more marks than your peers. It's vital to remain engaged and positive about your preparation. Concentrating on such myths will just hamper your motivation levels and may not enable you to give that additional push that is expected to outscore your competitors in the exams. Remember the score is calculated in percentile form. To clear the paper, you need to clear cut off for each section. However, after that you need simply a have better marks than your competitors.
(Special thanks to co-author, Anurag Kumar for providing deep insights and thoughts on the topic)