Energy, Passion, Talent – Karnn Rana's Experience At SPJIMR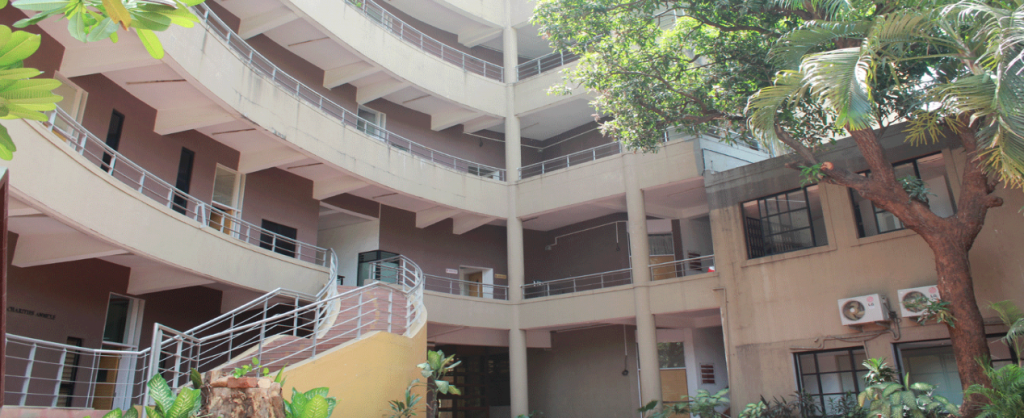 These three words that pretty much encapsulate the entire journey of mine, here at SPJIMR! Over the next few moments, allow me to rewind time & take you on the exhilarating journey I have had during my first month here.
Day 1:
The moment I enter the main gate of the campus, I know I'm going to rub shoulders with India's best brains- smart, sharp and ambitious.
While I'm sure that life would be much more exciting on this side of the gate, my brain does register the benefits on that side as well- the airport is in close proximity, the metro station is just a stone's throw away, and the number of minutes it takes to drive up to Mumbai's popular malls & lounges can be counted on fingers!
Day 4:
An MBA is an intensive course, they say. And SPJIMR's flagship PGDM stands testimony to the statement. Sifting past the time-table held in my hands, my eyes widen as they see the entire week studded with sessions here, workshops there. While a couple of sessions are audacious enough to pour into my weekend, the evenings are supposed to be consumed in group meetings for projects to be submitted by midnight. A few days down the line, I am realizing that it is these very time slots where friendships begin, laughter is shared and maybe love blossoms.
Day 15:
What's a typical day in the life of an SPJIMR student?
Well, here I am, standing right in the middle of the campus, taking a 360 degree panoramic view of the immersive experience called the MBA life: There's a group of seniors sitting at the bistro, preparing rigorously for the upcoming national B-plan competitions, sipping away coffee- their best friend. A little to the right, I watch students ranging from all programs- PGDM, Executive Programs, Family Managed Business to name a few- walk past each other, into their respective halls. The professors are already there 5 minutes before the session kick starts. Timelines to be respected, always!
Scan a little more to your right, and I spot the always-approachable Dean striking a conversation with the students, infusing vision and energy into their minds. On the same hand, my ears register the cheering applause emanating from the auditorium behind me, where perhaps a student committee's orientation is going on.
Glance more to your right, and you catch sight of the sprawling hostels, where a few oh-so-lucky souls have somehow managed to sneak in that extra hour of sleep, just because their 1st lecture begins a little later in the day. Jealous, I am!
Last but not the least, I catch a sneak peek of the place where all the magic happens- the lecture halls.
Students clicking away on their laptops. Professors, whose experience in the industry & academia is at times more than the student's age, bringing subjects alive by assigning role-plays to various student's. Yes, we learn through case-method at SPJIMR.
Too much energy under one roof!
Day 20:
Wait, what!
A few hours back, I was taking down copious notes in a session. And now I am somewhere in Lonavala, absorbed in treasure hunts amidst the valleys, treks atop the hills, team-obstacles in muddy grounds. I thought my B-school had taken the entire batch for some summer camp here, only to realize after 4 days that it was their way to inculcate team skills into us- putting forth oour ideas in a group, refuting someone else's ideas assertively yet politely, fine-tuning someone's idea to align with the group objective, following someone's idea that steers the group towards a successful culmination, and amidst all this, discovering yourself.
Day 30:
You think you are struggling to catch up on your sleep, but 1 month later, as you look back and connect the dots, you recognize the value those extra lectures and all-nighters have added in you.
Here I am, standing once again right in the middle of the campus. A case study in my mind. A little sleep in my eyes. A song on my lips. A kid-like excitement in my heart, of soon flying to an international partner university as an exchange. A lot of energy outside, and even more dreams and ambition inside. If the 1st month unfolded like this, I'm curious as to what kind of a roller-coaster ride awaits me.
Am I proud to be at SPJIMR?
The answer is a thundering, resounding YES!
———-
About the Author:
Karnn Rana, a PGP1 student of SPJIMR