You would think the premier schools of India will lead the way in what can be described as a super hit placement season across campuses. IIM Bangalore's placement season only strengthens that belief. As has been the trend for this batch everywhere, E-Commerce is the sector firing on all cylinders. Amazon and Snapdeal made 17 offers each. Similarly, the private equity and venture capital scene at IIM Bangalore seems to be up again (It could also just be that they are revealing more names this year. Either way it looks good). The Consulting domain has snapped up a whopping 30% of the batch with the biggest names in the business all being there. Banking and Finance though half the size of Consulting still outshines Sales & Marketing. Another remarkable statistic is that 60% of the batch had a PPO or a Lateral Job offer in hand before the placement season began. Nearly 33% of the batch bagged PPOs in a batch of 400 odd. It is more than the batch size of a few schools like JBIMS!
The report below has quite a comprehensive amount of data. However, IIM Bangalore seems to have gone back to the policy of not revealing average salary figures which they had revealed for a change last year.
(You can see the Summer Placements for this batch here. Last year's final placements can be found here)
Highlights of the Placement Season sent to us by the team at IIM Bangalore :
- 452 offers in total by 130 companies
- Highest ever Lateral Placement Offers (156, up 25% YoY)
- Significant number of Pre-Placement Offers (135, up 15% YoY)
- Consulting and E-Commerce sectors largest recruiters; Surge in Product Management and Operations roles offered
- Amazon (17), Snapdeal (17), BCG (16) were the highest recruiters
- 30% of the Batch placed in Consulting firms – BCG (16), KPMG (13) top recruiters
- 20 International offers made including PPOs in Markets role by UBS, Goldman Sachs and Nomura. PPO offered by Blackstone Group in Private Equity role
- Some of the First time recruiters were – Gulf Talent, Urban Ladder, Future Group, Catamaran Ventures (Narayana Murthy's Private Investment Fund), Brand Capital
- 60% of the batch had either a Pre-Placement or Lateral Placement Offer at hand before commencement of Final Placements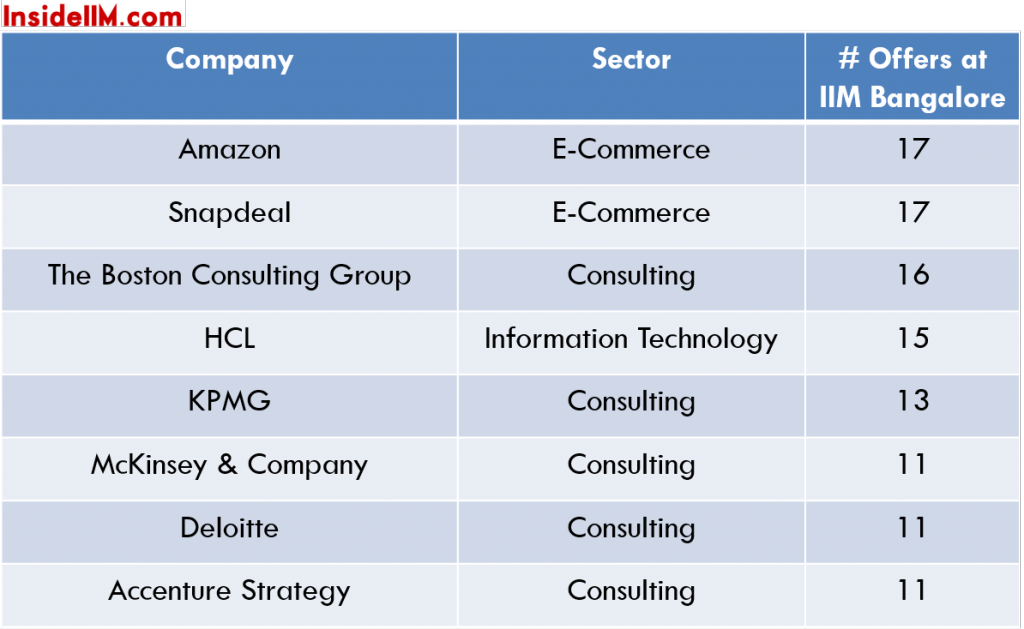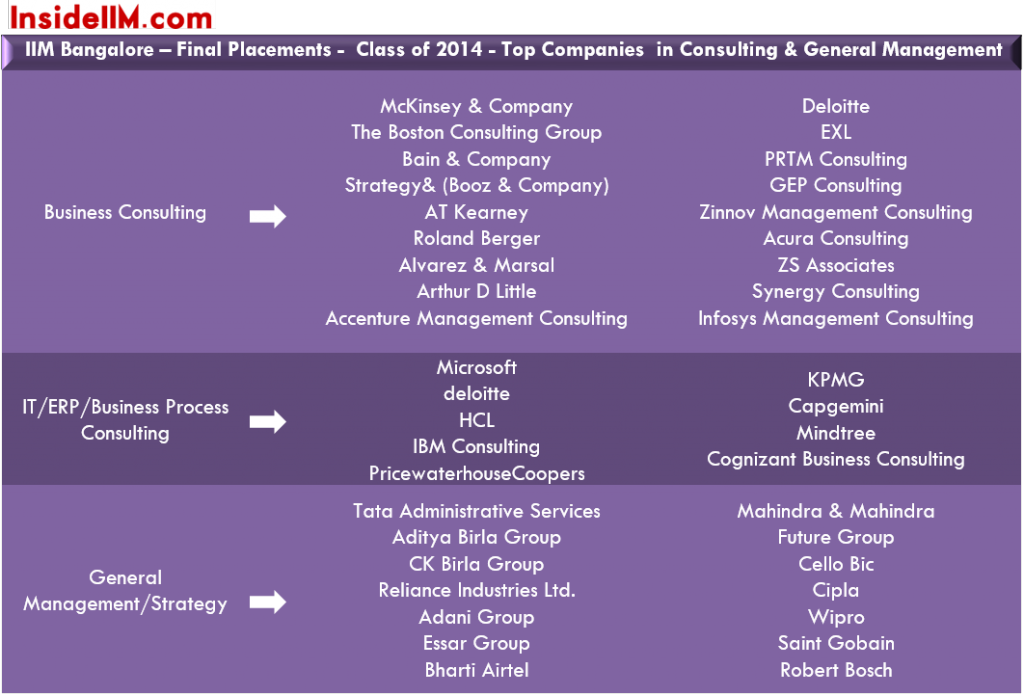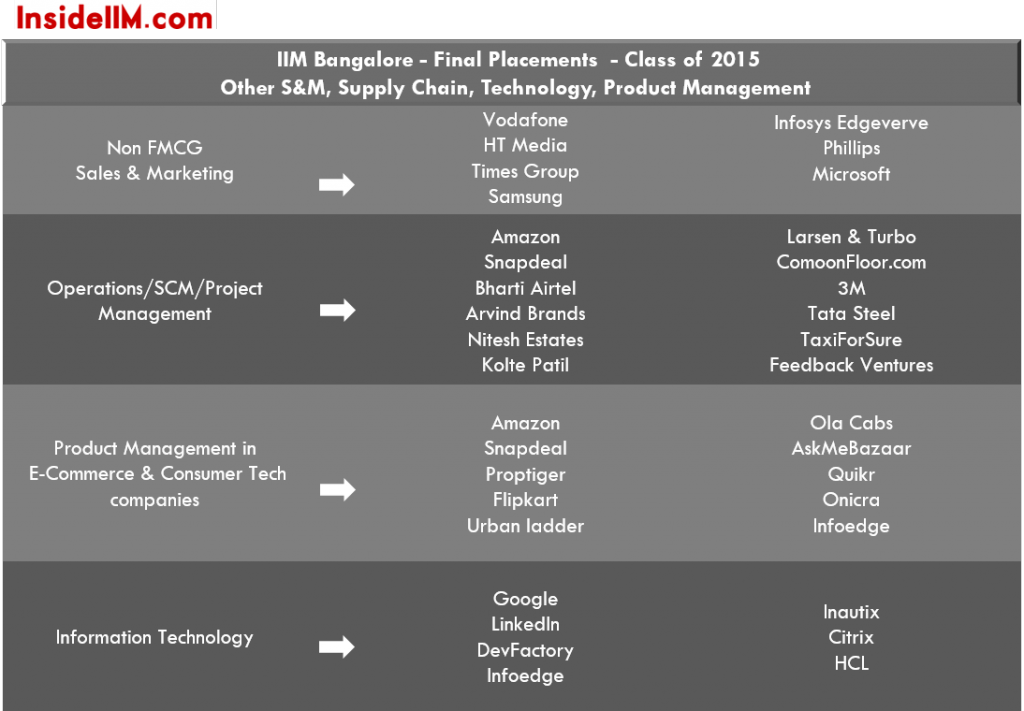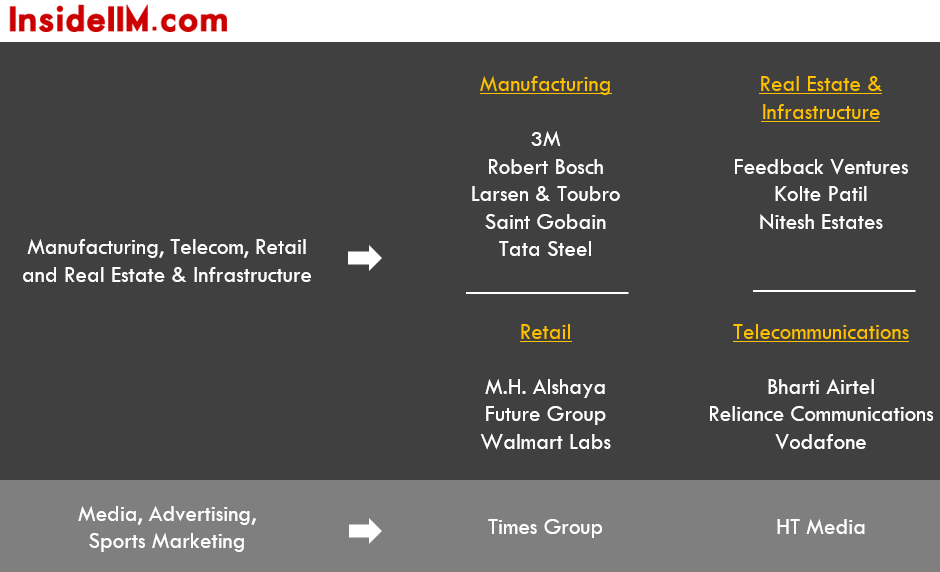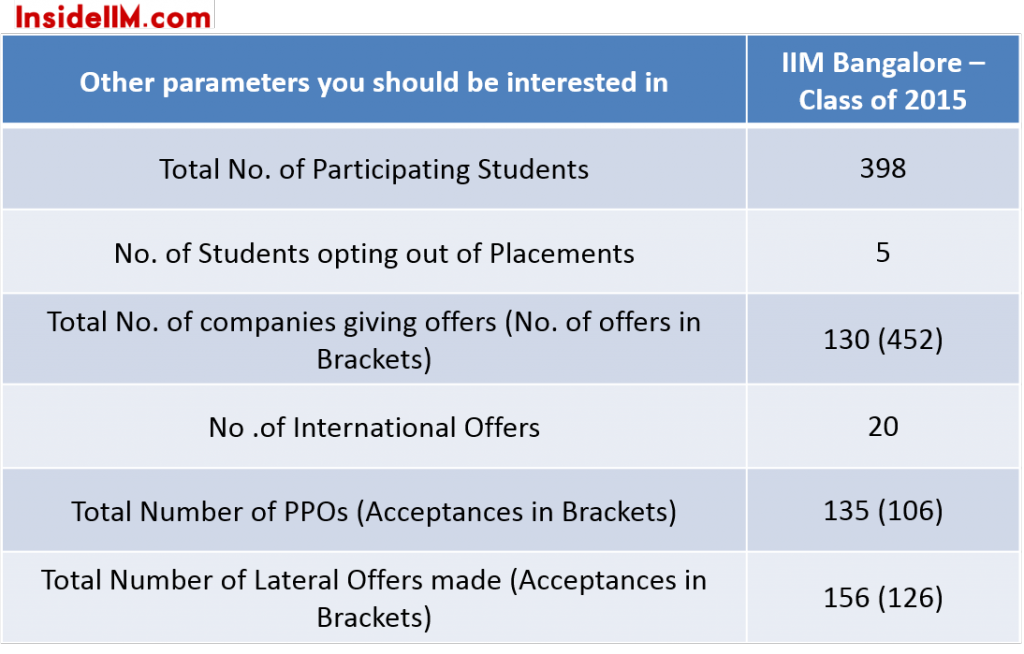 In case you wish to point out anomalies in the report, do write in to us at editor(at)insideiim(dot)com. We will try to clarify it with the placement committee/company. Anonymity will be ensured.
To read everything about IIM Bangalore on InsideIIM - go here iimb.insideiim.com
Final Placement Reports for the Class of 2015 across schools can be found here