A Fresher's Journey To IIM Calcutta – Bhavye Gupta, 99.88%iler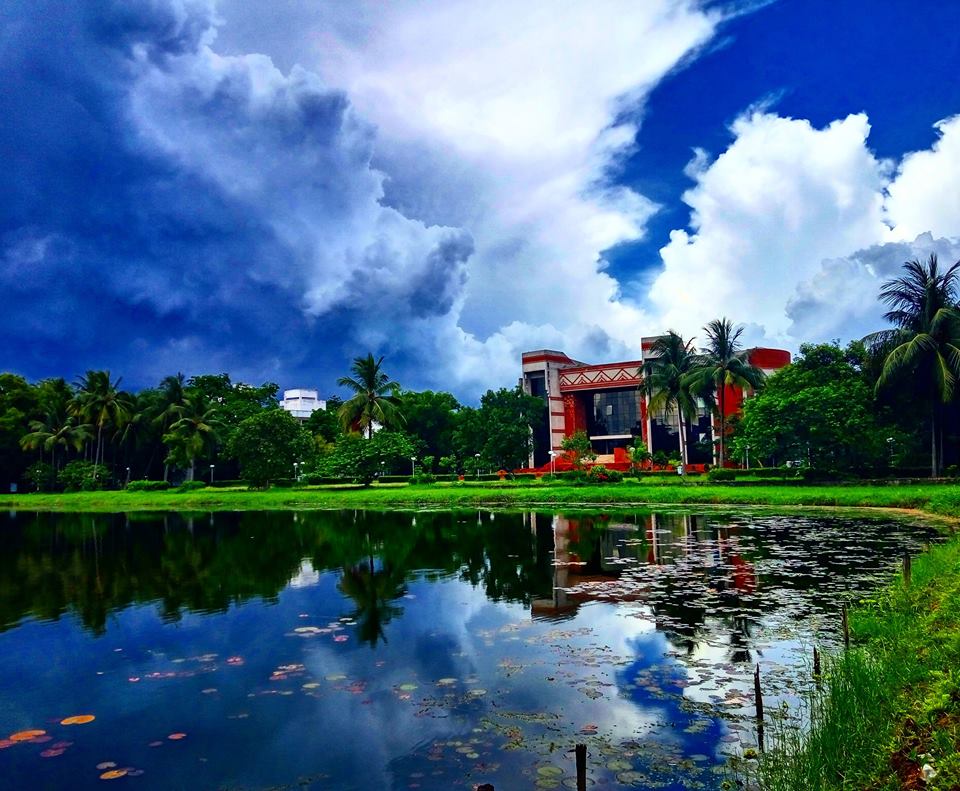 I am Bhavye Gupta and I am currently studying at IIM Calcutta. I come from a family of businessmen and wish to pursue my own entrepreneurial venture in the future. I have a Bachelor's degree in Economics from Delhi University. I gave CAT 2017 and scored 204 consolidated score and stood above 99.88% of the test givers. I had calls from all IIMs, XLRI, NMIMs, IIFT, MDI and FMS.
What inspired you to pursue management and which management entrance exams did you take apart from CAT?
I appeared for CAT because I believe management education will provide me with a wide array of skills that can help me to establish a successful business. Apart from CAT, I gave XAT (99.98), NMAT (99) and IIFT (95.4) entrance exam to get admission in 2018.
How did you balance your preparation with college studies?  Also, how did you manage CAT and university exam together? 
I started preparing for the entrance exam in July during term break. I decided to take weekend classes so I don't miss out on my college studies. Thankfully CAT exams got over a week before university exams so I was able to prepare for both accordingly.
When did you start taking mock test and what was the frequency? How did you get it analysed and integrate it into your preparation?
Honestly speaking, I did not give many mock exams (just 7-8 compared to 30-40 by most of my friends at Joka). I scored a good percentile on my 1st mock that gave me confidence and was able to understand whatever was being taught at coaching institute (MBAguru). I analysed my marks in each section and took notice if there was any deviation and what was the reason behind this deviation.
Are there any mistakes that you believe you have made while preparing for CAT which future CAT aspirants should avoid?
I would suggest all aspirants to appear for more mocks and do an in-depth analysis for each mock (what went wrong and what went right). Time management is very important when it comes to these entrance exams and giving mock will help you prepare for it.
What tips would you like to give to CAT aspirants, who would appear next year? Please share your success mantra.
For the verbal section, try to read newspaper and books to increase your reading speed and focus on mocks. For quant, this particular section is getting easier every year so the focus should be on trying to do all the questions to score a good percentile (Time management is the key). For DILR, try to solve different questions and don't try to mug up ways as each year the questions use very different approaches. Solve puzzles that use logic such as Sudoku etc, to keep your mind sharp there is no other way to approach this section.
What was your mindset throughout the preparation as well as GD-PI preparation? Did you face any roadblocks in between and how did you face it?
Keep a clear mind and prepare for basic questions. Try to give your best for the two. Prepare a list of whatever you have done in life and what you would like your interviewer to know. You should know how you can fit your experience into the answer for his question.
How do you feel to study at such reputed IIM Calcutta? Apart from the brand name that the Institute carries, how do you think it can help you build your career?
One amazing thing about IIM Calcutta is the comradery that is unheard of anywhere else. Seniors actively help you from the day you join and take time out of their schedule to help you. This Joka name and spirit is what I will carry with me all my life. I am learning a lot of new things about different sectors that you can actually see being applied in the world. Everything you study in an MBA degree is very practical and some professors just make you fall in love with the subjects.