MBA Live! – 1st Year Courses – OB, Economics & Marketing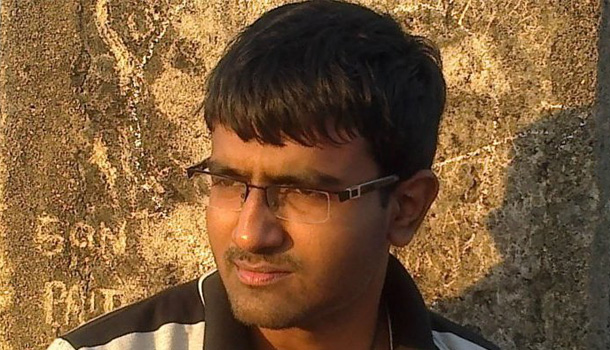 (You can read the background to this series here)
A lot of you may have wondered about what you will learn in an MBA course. Some may have gone to the myriad MBA forums and threads to quench your curiosity. Some of you don't (yet) care but that may change, if your CAT/GDPI preparation works out for you (Good Luck for this year's CAT!). For all those who are still curious or are still looking for good answers, this article is about the course content of the first year of the (typical) MBA course. This article is the product of many interviews with some of the most esteemed faculty at IIM Calcutta. So you will get your answers, in great detail and depth, straight from the horse's mouth. The first year has many common courses, with specialization being allowed in the second. I have covered 3 broad subjects and their contents in the first year. So here we go!
Organizational Behavior:
What the course wants to teach:
All managers need to work with people and consider the effects of the external environment         
The first part of the OB course has understanding, predicting, managing and changing people as its objectives. The course covers the broad analysis of the way people think and react and then shifts its focus to groups and teams, and the role of power and politics. This part also requires students to choose a movie and dissect the personalities of its characters. The second part of the OB course has understanding and designing organizations as its objectives. The organization should be designed to respond to the external environment and must have all of its processes to run in harmony, much like a well-oiled machine. The course also aims to teach how the organization's processes affect individuals.
What the teachers want students to learn from this:
Students can learn to design organizations for certain situations. For example,
An entrepreneur can learn what processes he must establish and what kind of people he must hire
Teachers want students to learn how to:
Analyze and understand other people as well as oneself.
Analyze situations and take good decisions.
Think on their feet and become leaders.
Bottom-line: What do you get from this?
Teachers, over the course of their careers, have seen their students (IIM alumni) come back to them and tell them that OB was the most relevant course that they learnt as most of the problems  a company are about people.
This was also the course that students underestimated the most and regretted it!
One day, you will become a leader and you will know how to manage creativity, change and also become aware of yourself. You will be able to solve (real-time) problems like dealing with older people, people from different cultures and lead in such situations.
Economics:
What is the course all about:
Economics is the mother subject in management,
especially for disciplines like marketing and finance
IIM Calcutta is the among the few b-schools (and perhaps the only one) to have 3 economics courses in the first year. Economics is where one learns the tools that are applied in other disciplines. For example, in marketing, if one wants to analyze consumer behavior, then microeconomics, which deals with markets and role of individuals in them comes into play. In Financial Analysis, if one needs to see the effects of the global economy (say, the rise of oil prices) on the stock market, then macroeconomics comes into play.
What the teachers want students to take away from this:
What makes economics fascinating is that:
Though it assumes complete rationality, it actually deals with human beings,
who are not ideal and not always rational
When one tries to find some pattern in the behavior of the seemingly random decisions of people and find a method to their madness, the challenge becomes intellectually stimulating. From a very high level, the laws of economics may not work well all the time, but from a lower level, the laws hold true and when they don't, an explanation can always be found. What concerns teachers is that after MBA, people don't consciously try to increase and update their knowledge of economics.
Bottom-line: What do you get from this? 
It is particularly useful for those working in investment banking, or banking in general. But no matter which stream you get into, you will find yourself applying the concepts of economics learned during your b-school years to solve issues in your work. You will find yourself asking questions like "Why am I doing it this way and not that way?"
You will be able to make better sense of business situations and take better decisions. And that is the kind of candidate that recruiters love!
Marketing:
What the course wants to teach:
The course aims to teach:
The characteristics of Indian markets, its realities and how it is different from markets in other parts of the world.

The managerial decision points when taking individual products to markets as well as the processes, elements and functions involved in doing so and the problems faced.
What teachers want students to take away from this:
The course aims to inform the students of the structure of the market, the infrastructure available, the effects of the economy on market demand.
Teachers want students to become more aware of consumer disparity, infrastructure and logistic issues and the challenges that will await them in a marketing career. The course is very relevant to a Sales and Marketing career, the many roles in them, and the decision points that lie ahead. Alumni often tell teachers about how a certain meeting or discussion at the office somehow led them back to a case study or concept discussed in class. Marketing is taught mostly through case studies and through 'live' problems. Students must link these concepts to the problems they face. Sometimes students come back to the teachers even 5-7 years after graduating to seek advice from their teachers on a case that was taught in the lectures!
Bottom-line: What do you get from this?
There is the obvious answer: The course is relevant for future marketers and brand managers. But there is another layer to it, however.
Most CEOs in companies tend to come from the marketing function.
And that is because they understand the relation between their company's business and their customers better than most. And that journey begins in the marketing lectures at business school.
The author would like to thank Prof. Anindya Sen, Prof. Leena Chatterjee and Prof. Prashanth Mishra of IIM Calcutta for their invaluable inputs.
Afzal Hussain is currently pursuing his first year in IIM Calcutta's PGDM program (Class of 2014). He did his BE degree from Birla Institute of Technology Mesra in Electrical and Electronic Engineering and worked as an IT Consultant in Deloitte for 2 years after that. He enjoys reading everything under the sun, listens to Apertura by Gustavo Santaolalla on loop and worships Fight Club.
You may be interested in :
Perspectives – Career perspectives from those who've faced the battles and reached the top.
You can read everything about IIM Calcutta here
Our facebook page : InsideIIM
Follow us on twitter here : @InsideIIM