PROVE (India's first Professional Registry Of Verified Employees) a new labor oriented service promoted by National Organization for Software and Technology Professionals (NOSTOPS), to help fill in the gap in information that the Indian Knowledge worker heading abroad face when it comes to knowing their Rights, PROVE also assists genuine Employers abroad who face challenges pertaining to the rampant trend of certain foreign workers who submit fake documents.
This Registry fulfills the need of the Foreign Employer and Indian Worker.
The pain points that exist today for foreign employers and the Indian Knowledge Worker
While the new emerging world offers a lot of opportunities for India's young population; but there also are challenges which both the employers and prospective foreign bound Indian knowledge workers are facing. If one were to look at only America, some of these challenges are outlined below:
– America's 'Staffing Only' firms, can also sponsor a work visa for a citizen from abroad. In terms of recruitment, the term 'employer' therefore is ambiguous and misleading for a worker in India, to whom the complexity of 'dual employment' overseas are largely unknown.
– American Work Visa sponsors bind their sponsored employee via elaborate employment contracts, prohibiting them the freedom to find work elsewhere.
– The Brokerage of Intellectual Capital drives down wages, and foreign guest workers are often underpaid. Multiple layers of broker agencies, that earn a per hour commission of their visa sponsored employee creates a grey market. Large scale grey market with invisible recruitment happening online to poach workers from India is a growing concern.
– America's work visas are used for temporary labor and very few sponsored guest workers gain permanent residency. No data on the H-1B work visa petitions converted to Green Card is available with the government.
As the demand for foreign workers increase, the process of supplying this demand in the shortest possible time will therefore be critical for companies dependent on Indian labor. So whether it is a job seeker that needs to verify an employment offer made by a foreign employer or the recruiter overseas that questions job seekers professional experience in India, the continued challenge lies in allowing the best match to happen between two sides that are saturated with fraud. How best can Equal Employment Opportunity be restored while keeping open the doors to immigration? Keeping stride with the economic benefits caused by labor displacement in a fast paced global economy and minimizing exposure to fraud lies at the root of the debate on labor mobility.
The answer therefore lies in creating an open transparent system where workers are sought by employers globally, against them being pushed by greedy corporates from India.
PROVE stands for Professional Registry of Verified Employees. PROVE is an Open Value network measuring value and reputation of its members. PROVE promotes circular migration of its members to and from India to 5 foreign destinations- United States Of America, United Kingdom, Canada, Germany and Australia.
Advantages to the Employer:
1) An Open transparent network that tackles fraud at its source, No resume required.
2) A clean repository of 1.4 million knowledge workers that is verified and psychometrically assessed
3) Workers specify the minimum salary expected, minimizing multiple brokerage of talent
4) Companies "make an offer' giving the worker the right to accept or deny an offer
5) Companies post job requisitions for free and receive most relevant candidates - a work visa is a function of a job, thus eliminating fraudulent job offers.
Advantages to the Worker:
1) Being sought against being pushed for employment overseas
2) Employment Opportunities void of broker intervention
3)Opportunity to earn maximum dollar value for earned skills, education and experience
4)Opportunity for freelancers and existing employees of organizations to reach foreign employers direct one-on- one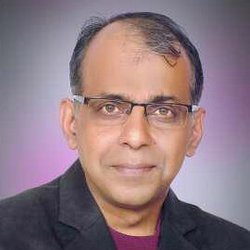 Rajiv Dabhadkar (1968) was born in Mumbai, India. He has over 25 years of experience in education and technology sectors. He has studied and lived in the United States for more than a decade helping large companies deal in the movement of global talent. Rajiv has been a proponent of migration for over a decade and has actively moved forward the debate on Indo-American work visa related migration policies. He is the Founder of The National Organization for Software and Technology Professionals" since 2004. He is the author of American Work Permit - Official Rules & Regulations of American Work Visa and "Green Carrot – America's Work Visa Crisis". He has testified against the work visa program abuse leading to the drafting of the Visa Fraud and Abuse
Prevention Act of 2007 aimed to prevent visa misuse and document fraud in the immigration process. His research work has been cited by the UK Border Agency as well as the US Homeland Security. He is a KaramVeer Global fellow and is a recipient of the coveted KaramVeer Chakra for Social Justice in 2014, an award initiated by the United Nations.
Kotak Mahindra Bank is the Financial Partner in this initiative that aims to provide financial literacy on issues related to financial advice and NRI Taxation to the upwardly mobile Indian knowledge Worker.