"Passion, creativity, and resilience are the most crucial skills in business. If you've got those, you're ready to embark on the journey." - Jo Malone, Founder of Jo Malone
Entrepreneurship is the demonstration of creating a business while building and scaling it to produce a benefit. The more present-day definition of entrepreneurship is likewise about changing the world by taking care of enormous issues like starting social change, making an inventive product or exhibiting another path-breaking solution.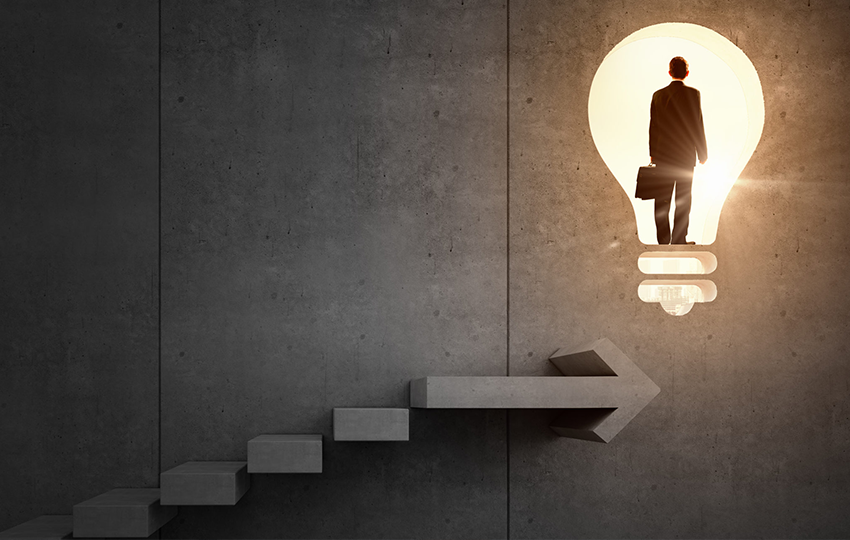 What the entrepreneurship definition doesn't let you know is that entrepreneurship is the thing that individuals do to take their profession and dreams into their own hands and lead it as per their own decisions and choices. It's like building a career and life on your own terms. No bosses. No limiting timetables! Furthermore, nobody is keeping an eye on you or holding you back. Entrepreneurs can venture out making the world a superior place to live in, for everybody in it and make their lives trouble-free, well ordered, and plain sailing.
Keeping the above line of thought in mind, let me Introduce to you ResPool - a startup which has crossed the idea stage and is into the incorporation phase. But the facts which make ResPool unique are that this new startup has been started off late in 2019 itself by three MBA 2019 batch students of IIM Trichy, having bagged numerous accolades at different B-school and corporate competitions for the idea.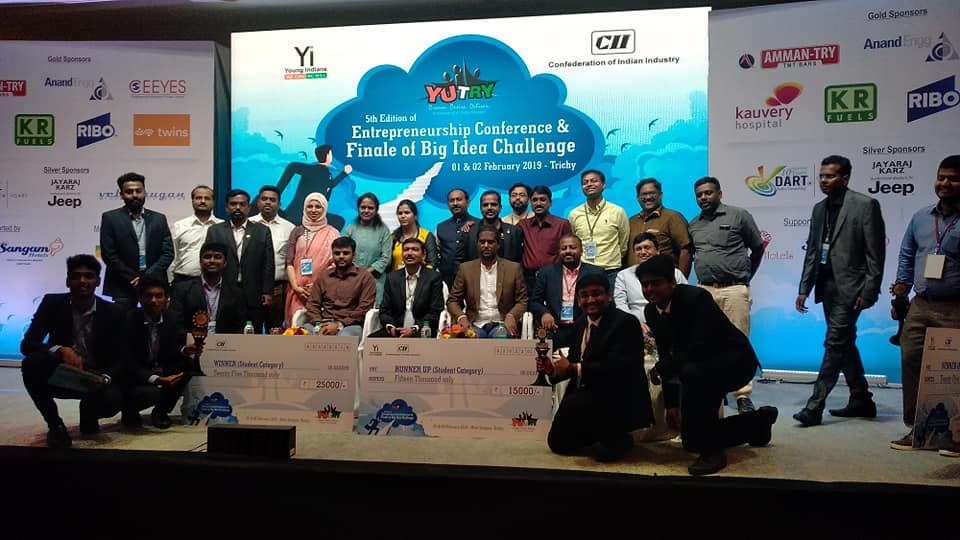 ResPool is an aggregator that helps establishments like schools, colleges, and hotels to generate revenue from underutilised resources and tenants - the tutors, coaches, and event organisers to get spaces for organising various events.

"There is nothing more beautiful than someone who goes out of their way to make life beautiful for others." - Mandy Hale
But why did the founders choose the coaching industry? Just to eliminate the pain of the tutors who find it difficult to identify a proper place to carry out their tuition classes or conduct seminars? The answer is no.
The private coaching industry has an estimated size of over $7 billion (INR 49,829 Crore) and is growing between 10-18% CAGR. The value of the Renting Market in India is 4,852 Crore INR. A report by PwC shows that globally the rental market will touch $335 billion by 2025.
Also, some of the macro trends which the founders envisioned include:
Increased disposable income and competition
Jobs like Digital Marketing Officer, Social Media Manager, Chief Learning Officer, Blogger didn't exist 10 years ago. This will increase the demand for training in these fields.
Overvalued infrastructure and unemployment rate: Citing an example here - in Mumbai, prices of real estate ARE 110% higher than that in 2009 Q1 after adjusting inflation according to The Economist. Also, as of Feb 2018, the unemployment rate was 4.12%.
ResPool aims to help educators get easy access to quality infrastructure in order to promote alternative or supplementary education. Its value proposition is to provide suitable and affordable infrastructure for educators with flexible tenure!
It has some of the excellent features and benefits in store for both the suppliers - the establishments and the tenants and the team has already developed an MVP and has completed the first phase of idea-testing.
The ResPool Team
"The way a team plays as a whole determines its success. You may have the greatest bunch of individual stars in the world, but if they don't play together, the club won't be worth a dime." - Babe Ruth
Founders of ResPool (From Left to Right) - Indranil Pise, Akshay Thoolkar, Indranil Saha
The team consists of members with different experiences and expertise which bring together a variety of perspectives, thereby evoking alternative solutions and approaches when discussing a certain issue and also helped in developing ResPool in the best possible way.
Akshay Thoolkar - ResPool is the brainchild of Akshay. He is extremely passionate about entrepreneurship and has a good network in the ecosystem, has worked on different ventures and has been previously associated with a couple of coaching institutes. He has good command over web development and superintends the entire team.
Indranil Saha - The marketing guy and is involved in expanding the network, responsible for PR and digital marketing of the platform. He has experience of working in a technology services company as a Consultant and has been involved in a lot of market research live-projects.
Indraneel Pise - Indraneel is an IIT graduate who is passionate about technology. Indraneel has worked in machine learning and is an analytics enthusiast. He is one of the members of the CFA RC national winning team and performs all the number crunching work and looks after the finances.
Accolades Won by ResPool
Runner-up, YUTRY Big Idea Challenge, 2019
Hosted By: Confederation of Indian Industry (CII) and Young Indians, Trichy Chapter
It was designed to light the entrepreneurial spark in youthful personalities and empower students to realise their entrepreneurial potential. The occasion was facilitated with the help of the Department of Science and Technology, Government of India and, with TIE as the Knowledge Partner and Native Lead as the Mentoring and Funding Partner.
The event received as many as 120 startup ideas this year in the initial round and Team ResPool emerged as the National Runner-Up and the members received an opportunity to interact with established entrepreneurs from across the state which helped to mould and strengthen the startup idea.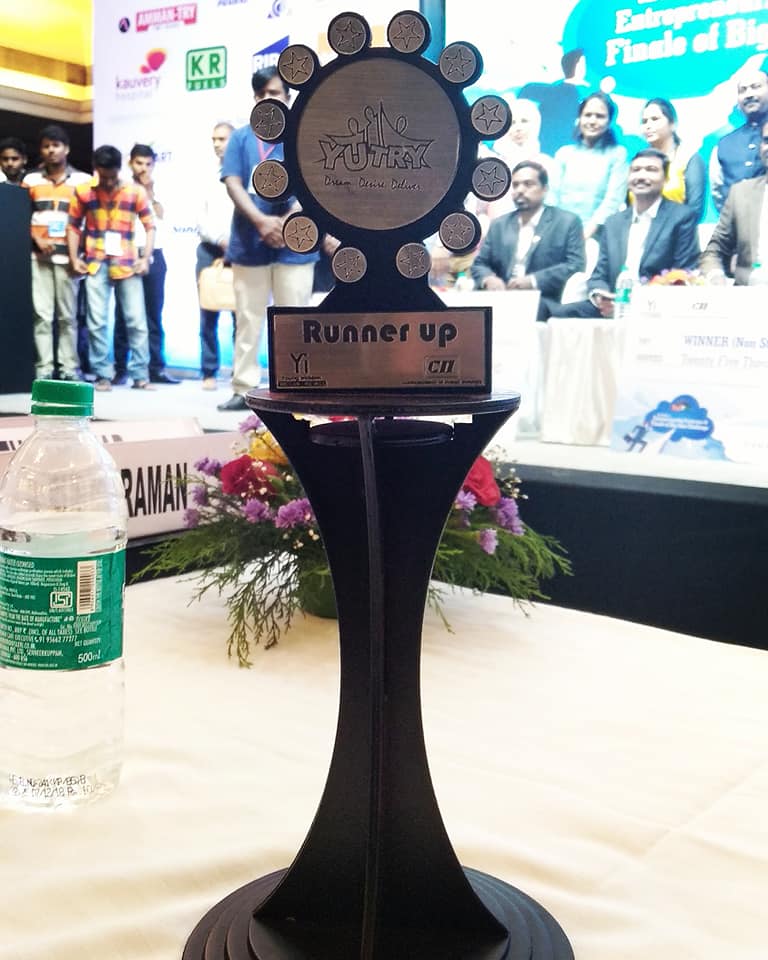 Top 5, Masterplan 2018: The 1 Cr Challenge, 2018
Hosted By: IIM Ahmedabad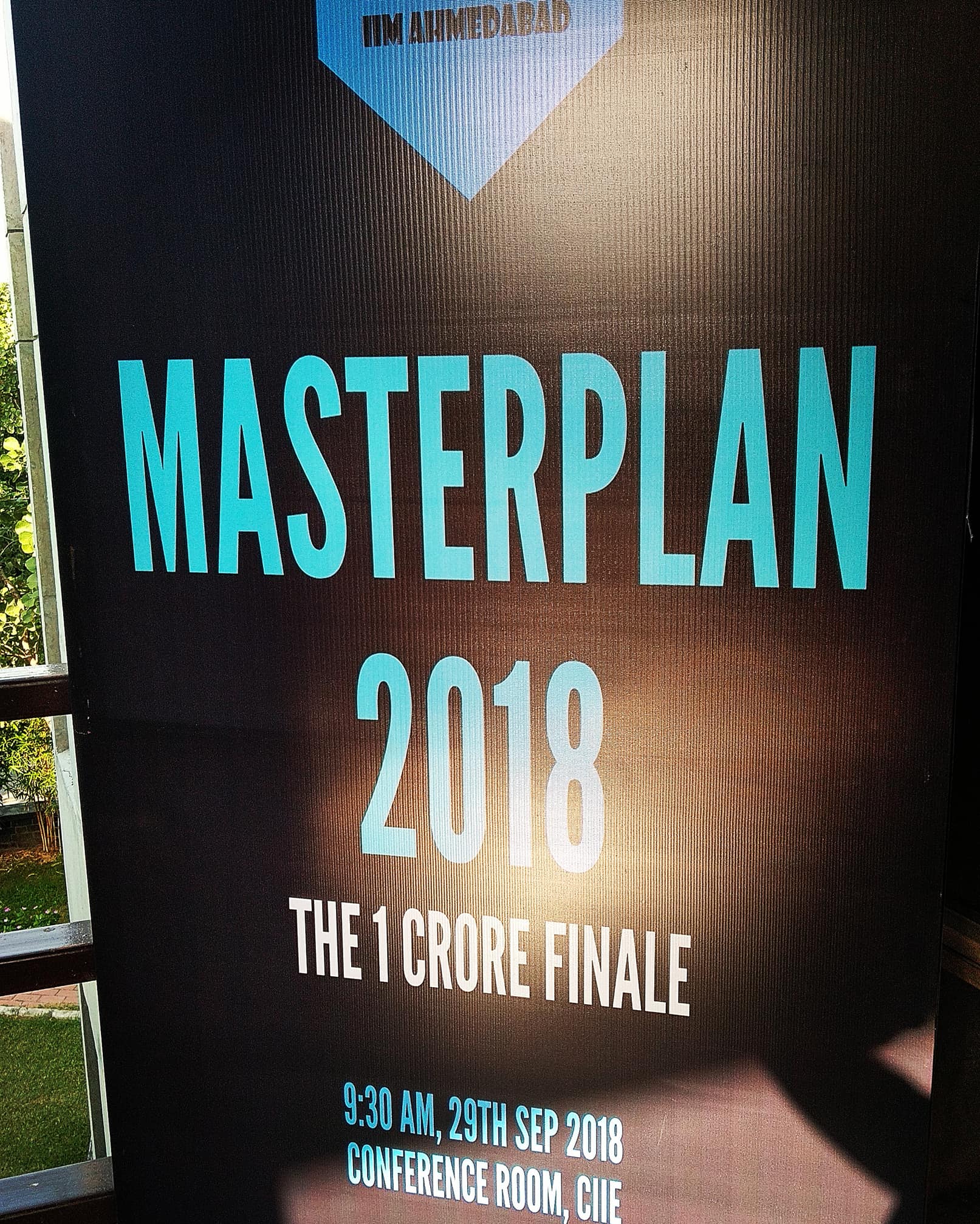 In collaboration with The Centre for Innovation Incubation and Entrepreneurship (CIIE) and Red Brick Summit, IIM-A's annual international business summit, Masterplan, aimed to uncover and nurture aspiring entrepreneurs who have the passion to ideate, conceptualise, plan and build something that every entrepreneur of the future would strive to emulate.
The One Crore Challenge was a pitching event which provided a platform to the teams selected for the Grand Finale to pitch their product or service or idea to a panel of venture capitalists from Matrix Partners India and the Centre for Innovation Incubation, and Entrepreneurship (CIIE). After competing with 1000+ startups and the best entrepreneurial minds from India's premier B-schools, Team ResPool emerged one amongst the top 5 teams!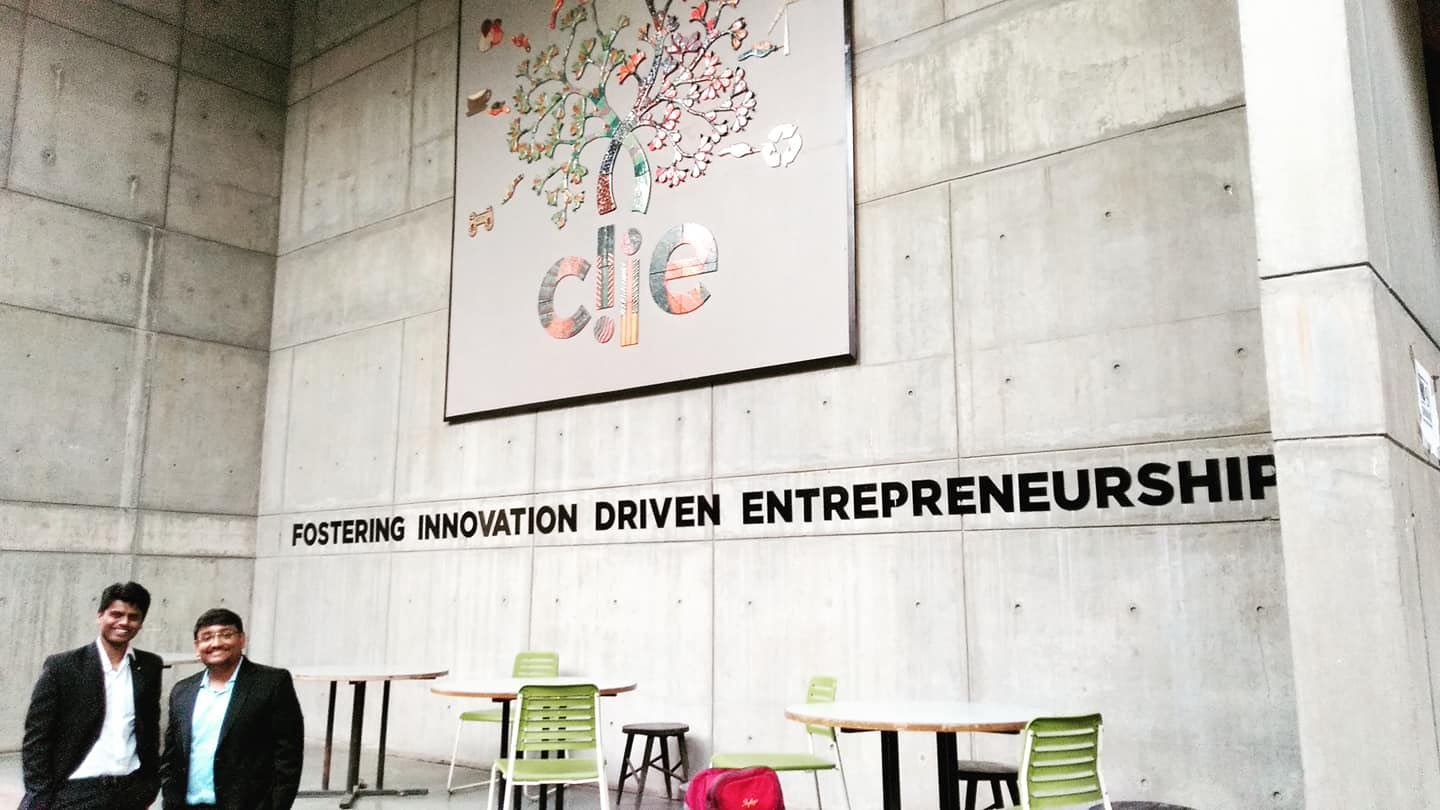 National Winners, B Plan Competition, 2019 & Runner-up, B Plan Competition, 2018
Hosted By: IIM Trichy
The events were kind of a hunt to identify budding entrepreneurs who would be able to contribute to India's buzzing economy. A proper strategic pitch was the need of the final round to crack the competitions which took place during E-Summit - IIM-Trichy's annual entrepreneurship event, one from the plethora of events conducted during Nishtha - The Management Conclave.

Zonal Winner, Reliance - The Ultimate Pitch 3.0, 2017
Hosted By: Reliance Industries
It is considered as one of the major corporate competitions in the entrepreneurship domain. The intensity of innovation and thoughts shaped the legacy of Reliance. The Ultimate Pitch is conceived as a key elevator pitch challenge to praise the entrepreneurial zeal and spirit of innovation. The challenge has extended its base from 16 to 55 premier business schools in the fourth season held last year!
The team went on to be one of the shortlisted teams from the zonal rounds with teams from IIM Ranchi and IIM Udaipur in the third edition of the contest.
National Finalist - "Pitch Ur Product" Business Plan Competition, 2017
Hosted By: IIT Kanpur
All entries were subject to a comprehensive screening process and although the team couldn't manage to secure one of the top spots, they were given a chance to openly interact with some of the top investors in the country, clear queries, plan future goals, discuss funding and incubation opportunities, and marketing strategies.
Tips From The Founders of ResPool
The founders are highly encouraging and believe people should take entrepreneurship very seriously as it is the most important driver, kicking off a virtuous cycle driving the Indian economy. It drives business creation, which in turn drives value addition. Value addition drives job creation which drives utilisation and consumption which further drives entrepreneurship.
The economic advancement of the country relies on modern improvement and it depends on the entrepreneurial abilities and capabilities of the people. There are multiple aspects to be considered while establishing a startup in India.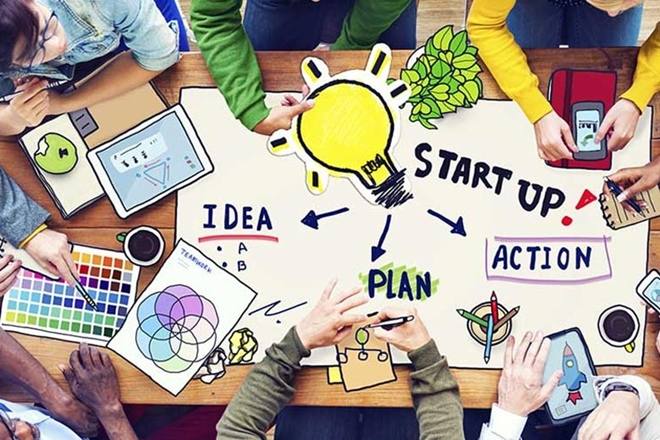 Some of the steps that will provide the kick-start needed to set a startup in India are as follows -
1. Start with the basics - Develop an idea - The extraordinary thought is the initial move towards building an effective business. So, before beginning a startup the imaginative and important thought needs to be developed. Develop your mission statement, and define your target segment and talk about the unique value proposition that you'll be providing. Think about the problem statement, and reflect how will you be providing with the just, needed and perfect solution to the problem and will be creating value for the end customers.
2. Perform a proper and extensive market research - Many entrepreneurs disregard this vital step in application development for the sole reason that they would prefer not to hear any negative input. They are persuaded by the fact that their idea or product is impeccable and perfect, and they would prefer not to take any risks.
"A ship in the harbor is safe, but that is not what ships are built for." - John A. Shedd.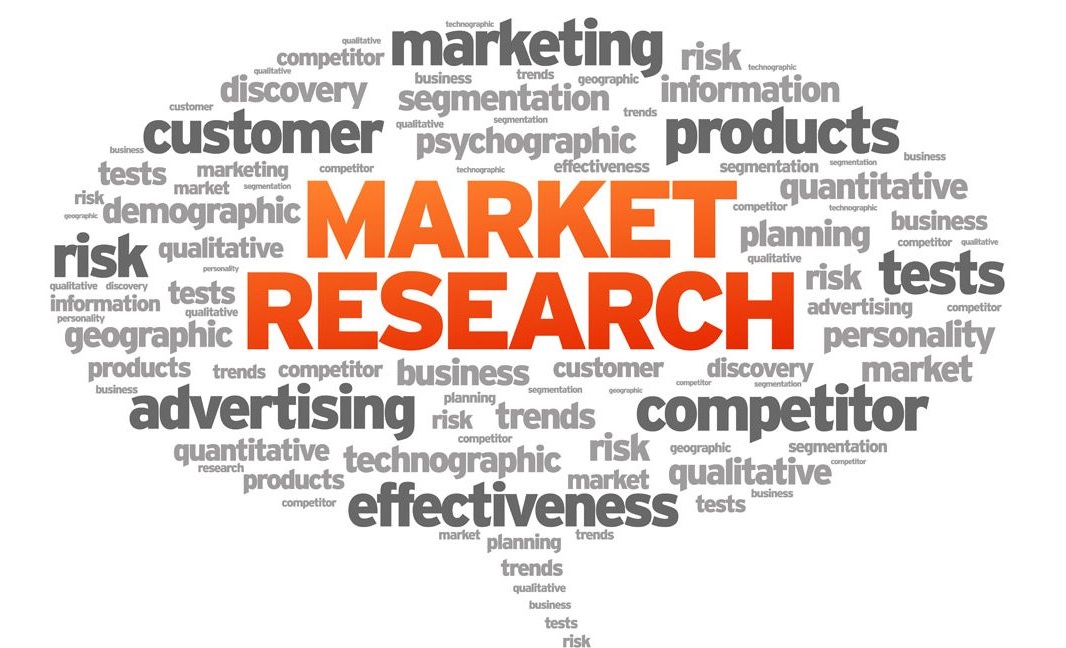 Other entrepreneurs sidestep and skip it since they dread it will be excessively expensive. With the various startup costs you're confronting, it is difficult to legitimize burning through cash on research that will just demonstrate what you knew up and down: Your product is a winner! So, do proper market research - both primary and secondary and validate that whether really there is a need-gap and there exists a demand for your offering among the target segment.
3. Select the right business vehicle - There are numerous sorts of business structure that are accessible in our country including the private limited company, sole proprietorship, and so on. Pick the one that is best reasonable and suits your business exercises.
4. Find the right mentor -
"It's necessary to find a mentor who can invest time to know your personal capabilities and business model." - Nigel Davies, Founder of Claromentis.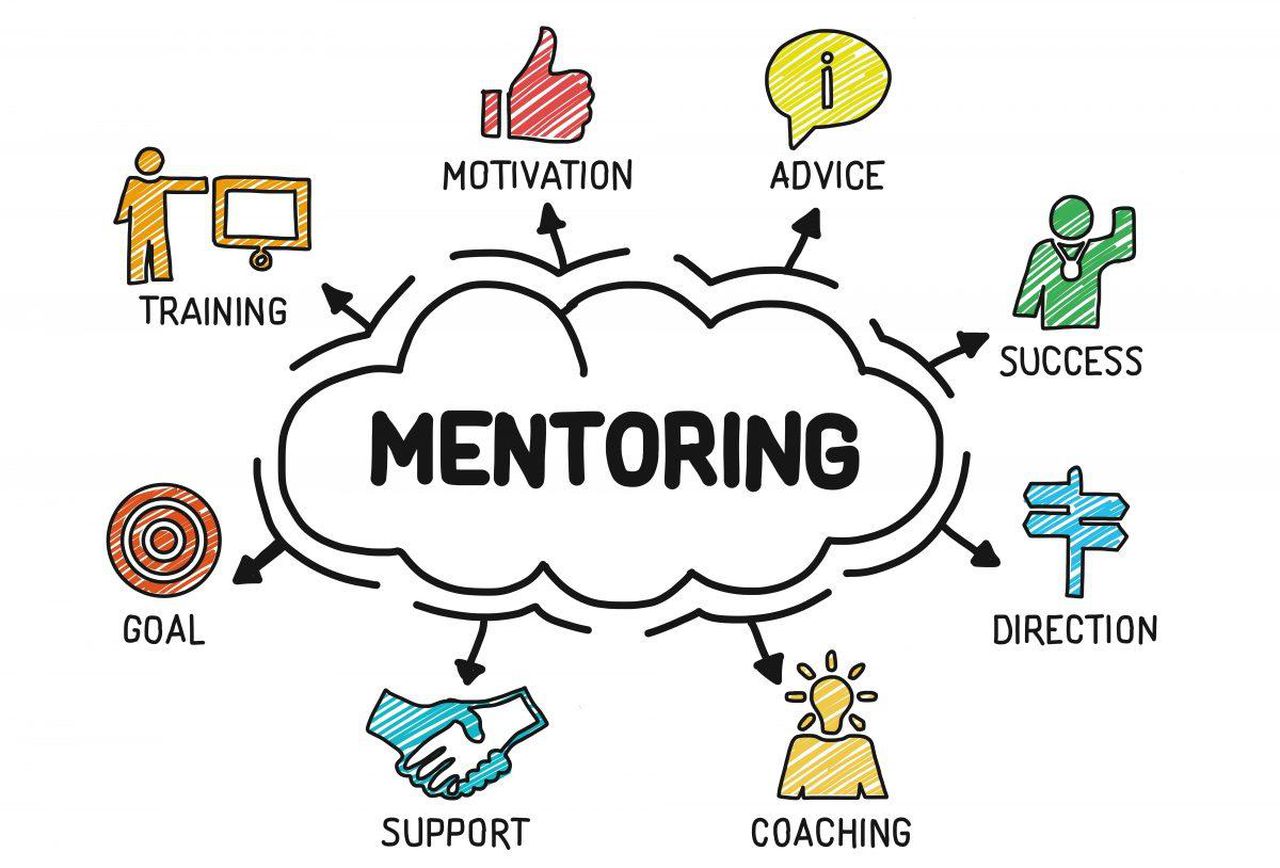 (Image Source: Forbes)
Experts trust that the role of a mentor is extremely vital for the accomplishment of new businesses. A mentor could be any individual who has a similar vision as that of the founders, your investor or who has been in almost the same or a related business for enough time to know its ways and how everything works.
5. Protect your business - Get intellectual property rights - This is a very critical thing to have a competitive advantage over others. Think about some gain creators and by obtaining the intellectual property rights, make sure to protect your unique name, logo, and creative works.
6. Select the right business partners - It's better to wisely choose a partner to skip the painful divorce - a partnership is like a marriage! Select strong business partners who complement your skill-set. Recognise with regards to your strategy what core competencies the organization needs. Contemplate your business and how a partner can drive esteem and value.
7. Perform idea-testing, develop an MVP -
"Selling is not a pushy, winner-takes-all, macho act. It is an empathy-led, process-driven, and knowledge-intensive discipline. Because, in the end, people buy from people." - Subroto Bagchi, Co-founder of Mindtree.
MVP (Minimum Viable Product) is an essential rendition of an application. MVP is where a product or application is created with core functionalities, to test how the intended interest group would react. Next, the actual or the final product, with a full set of features, is created as per the feedback and criticism from the early adopters.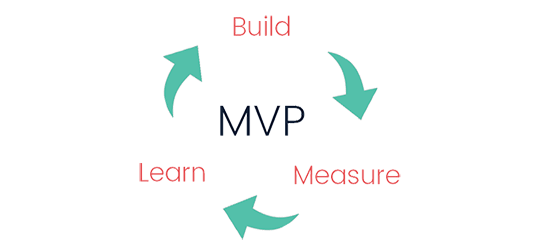 MVP helps in testing, structuring, and delivering the right product. Many organisations have entanglements and face pitfalls while endeavouring to dispatch a base practical item for a versatile application. That is the reason idea testing and MVP are critical to comprehend and forecast the success of your idea.
8. Establish a strong digital presence - In this advanced age, it's essential that you keep up a solid online presence. Your online nearness could be the key factor that decides the accomplishment of your startup. Do not get astounded as it isn't so difficult to set up a digital presence these days with so many websites, digital marketing, and media houses having so much to offer.
Needless to say that if your startup caters to the e-commerce industry, you will certainly have a website in place but for other businesses what is suggested is that with a ton of pre-construct platform providers it is so much easier for you to build a site and lead your business and stand out from the crowd!