After much wait and months of preparations, Star Sports Sangharsh 2017 was today declared open by Prof. Rajesh Bhattacharya, IIM Calcutta. The annual sports competition between the 4 major IIMs is held by each on rotational basis, and this year, it is IIM Calcutta's turn to host what is the biggest edition of Sangharsh ever witnessed, with over 650 athletes competing for the glory of their colleges. The opening ceremony was graced by the presence of Suyash Jadhav, Indian Para Swimmer and Vaidehi Vaidya, founder Woman in Sport.
The results of Day 1 were evident of the strong competition between all 4 teams, with no team emerging as clear favourites for the overall cup. The home team started off the competition in style by beating IIM Bangalore by 20 runs in the Cricket match. Cricket has been a strong show for Calcutta for the recent past, and the team surely backed that up with a strong showing in the opening event.
There was plenty of action at the Volleyball court with all 4 campuses gaining victories. The Lucknow Women's team made their intentions clear by securing clean 2-0 victories against both Ahmedabad and Calcutta. Bangalore won the other match against Ahmedabad in the Women's division. In the Men's event, Calcutta started off with a 2-1 victory against Lucknow. However, the victory was offset by a 0-2 loss against Ahmedabad later in the day.
The girls from Lucknow were on a roll on Day 1. Adding to their dominance on the volleyball court, they beat the hosts in Badminton, and outscored Bangalore in Basketball. The Lucknow girls' contingent has surely proven themselves to be a force to reckon over the next 2 days.
It was a good day out for the hosts, with Calcutta scoring a gracious 15-4 victory over Ahmedabad in Ultimate Frisbee. The Football team further gave the home fans something to cheer about with a mesmerising 2-0 defeat of Bangalore, with the crowd getting a definite enjoyable experience. Indoor events were a mixed bag for the hosts, with victories in Carom and Chess being accompanied by defeat in Men's Table Tennis.
With just Day 1 being done, there is a long line-up of events over the 2 remaining days. The strong showing by all 4 teams on Day 1 promises a highly entertaining and tightly contestedStar Sports Sangharsh 2017. The General Championship is still for the taking and anyone's game.
As Reported by IIM Calcutta Sports Council - Sangharsh Organising Team to Niteen Bali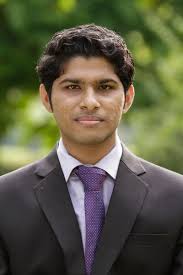 Niteen Bali is second year student at IIM Calcutta and a student team member at InsideIIM.