'Solve The Previous Year's Test Papers Of At Least 4 Years Of CAT' – Sushmita Payal, 98.09%ile In CAT 2015 – IIM Bodh Gaya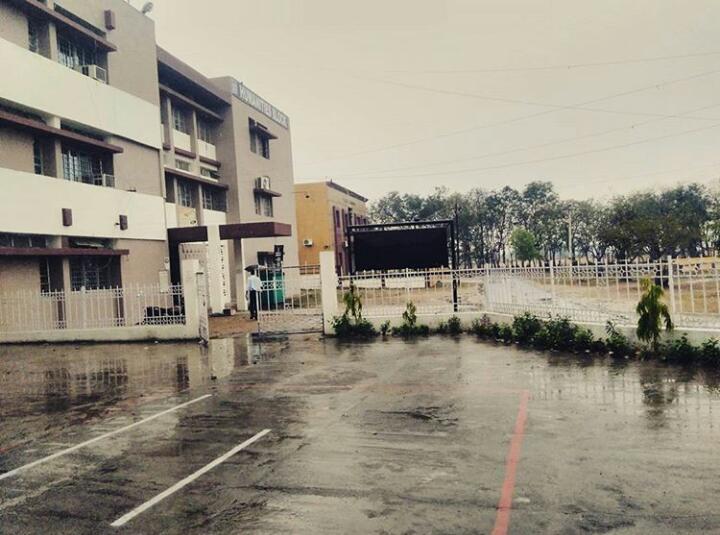 Sushmita Payal scored 98.09%ile in CAT 2015. She hails from the beautiful valley of Dehradun. She has done her B.Tech. in Mechanical Engineering from Govind Ballabh Pant University of Agriculture & Technology, Pantnagar. She likes to play Badminton and has represented Dehradun in a few State Level Badminton tournaments.
How was your experience of CAT, since the pattern changed, and the calculator was introduced?
At first, when I came to know that the pattern has changed and even calculator had been introduced I was quite happy. As I had been an ICSE board student I was pretty much accustomed to using the calculator. But after seeing the type of calculator provided and its positioning on the screen, I found it a negative move. It was announced very late ,therefore, till then I was already quite comfortable with the previous pattern as I had been practising as per that pattern. Lastly, it all turned out to be for good and I scored well.
What made you pursue MBA, and why IIM and not any other top B-School?
I was always very much inclined to do a management course even when I was pursuing B.Tech. Therefore, during the second year of engineering I had made up my mind to do MBA post this course. When I was preparing for IIT and AIEEE(at that time) I was quite determined to get into a good IIT and I worked very hard for that. Unfortunately, I couldn't get through any IIT. Therefore, when I started preparing for CAT in the 5th semester I was firm in my determination to settle only for an IIM and not any other B-school. IIT's and IIM's have always fascinated me a lot.
When did you start preparing for CAT? What was your overall preparation strategy for CAT 2015? And did you change your preparation strategy after the announcement of the pattern change or you followed the same routine?
I have never followed any sort of "Strategy" for the preparation. I was a regular TIME student and the only preparation I did was giving the online AIMCAT's and other sectional tests available on their website. Firstly, I completed all the set of books provided by TIME and after that, I gave lots of sectional tests. It helped me manage time, improve my speed and enhance my concepts. Even after the announcement of pattern change I followed the same pattern as TIME had modified the AIMCAT's and other tests according to the new pattern.
What was your strong/weak section and what was your overall test taking strategy?
My weakest section, I would say, was Verbal Ability. To improve on that, I took help of online sectional tests on TIME's website.  It helped me a lot.
What was your strategy for individual sections (Quant/Verbal/Data Interpretation/Reading Comprehension)?
No such strategy. As I mentioned earlier, I just gave ample amount of online tests so as to become accustomed to the new pattern and an online exam. This was the first time I was appearing for an exam  which was conducted online.
What do you think you did right during test prep? Did your educational background help you during test prep? Did it help you in subsequent rounds (WAT-GD-PI)?
No, I wouldn't say so. My educational background rather hampered in the subsequent rounds but it was of some help during the test prep as I had always been good in maths and aptitude. I was a girl Mechanical Engineer and this turned out to be somewhat a surprising and interesting thing for the interviewers. They questioned me a lot on my knowledge of Mechanical engineering which I was not very strong in. Although being an active participant in the various college events helped me to build on my resume and be on par with the people having work experience. I think my approach towards handling the exam was right, which helped me in the end.
What was your test prep strategy over the few months leading to CAT? (Last 3 months, last month, last 15 days). Was it a test series inclined one or a chapter by chapter strategy?
It was a test series inclined one. This, I think, varies from person to person. Whichever approach a person is suitable in to brush upon the earlier studied concepts is fine. The ultimate motto is to get a strong hold of all the concepts.
What was your strategy for the D-Day? How did you plan your CAT test taking?
I was making myself calm and trying not to get nervous. I had decided not to spend too much time on a question which I feel is difficult or time-consuming. My main focus was on maintaining accuracy and not on increasing the number of attempts.
How was the interview experience like? What was your preparation strategy and how did the interview turn out to be?
Post CAT, the entire focus was on essay writing (WAT) and Personal Interview. I ensured that I read the newspaper daily. Before CAT, if I sometimes skipped the newspaper for a day or two I made sure that this doesn't happen from then on. I gave several mock interviews which turned out to be very fruitful. My interview turned to be fine and the best part was that I was not at all nervous and anxious during the interview as I had appeared for several mock interviews before which made me confident.
Any message you would like to share with the candidates preparing for CAT 2016.
Try to give as many online tests as you can. Solve the previous year's test papers of at least 4 years of CAT, IIFT and other B-School exams before appearing for their respective exams.