IIM Indore concluded a very successful summer placement season in Mid-November. This is the fourth summer internship season since the batch size doubling took place to 450. This batch has over 130 women. The main highlights for us have been the higher number of offers made by marquee recruiters, the surge in the FMCG sector hiring combined with more offers in the Sales & Marketing domain and the special focus on e-Commerce, Media and Advertising jobs.
IIM Indore seems to be a preferred recruiting destination for Deutsche Bank if the number of offers for summer placements and the number of PPOs are anything to go by.
IIM Indore must also have mixed feelings about losing out on some regular marquee recruiters of the past although it has been compensated by presence of new recruiters and higher offers per company. It is interesting to note that IIM Indore is one of the few campuses where many marquee recruiters prefer recruiting for finals than for summers. BCG has visited IIM Indore for the last 3 years only during final placements. It is the same case with Deloitte and increasingly seems the case with TAS. Usually, it is the other way round. Based on three year data, it is clear that final placements at IIM Indore are better than summer placements which isn't the norm at other top campuses.
Also, for a campus traditionally reliant on finance and consulting jobs, the shift towards marketing is very striking. Just look at the reports for the last couple of years. Maybe, it is a function of the relatively younger batch profile.
A Mumbai based marquee recruiter had this to say about Placements at IIM Indore - "IIM Indore has grown phenomenally over the last 3-4 years. There is a lot happening there. We get the best slots there are we continue to be impressed by the quality of students. The high proportion of women candidates this year was a welcome addition to the mix."
Some Highlights shared by the IIM Indore Placement Committee :

- Increase in number of offers from regular recruiters such as Deutsche Bank, HUL, Vodafone, Pidilite
- 42% of the batch accepted internships in Sales and Marketing function
- Deutsche Bank was the largest recruiter in Finance function
- GMR Group, Mahindra, Reliance Industries were major recruiters offering roles in General Management
- First time recruiters included CavinKare, Channelplay Cinepolis, Genesis Colors, L'Oreal, O&M, Parle
- Pharma & Healthcare emerged as a major recruiting sector at IIM Indore
- Significant number of companies from e-commerce and media domain participated in the process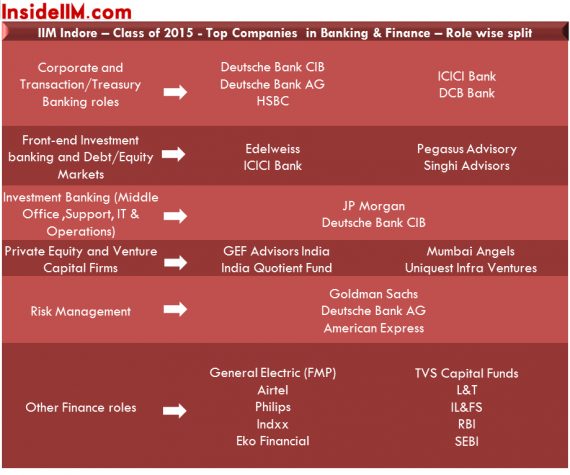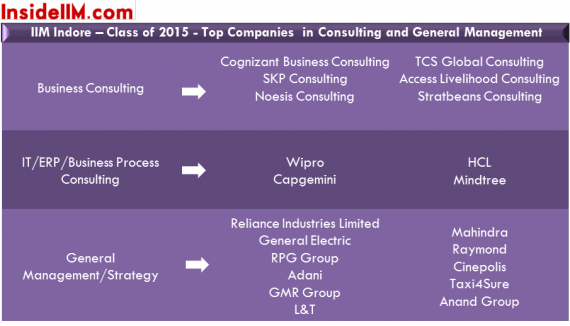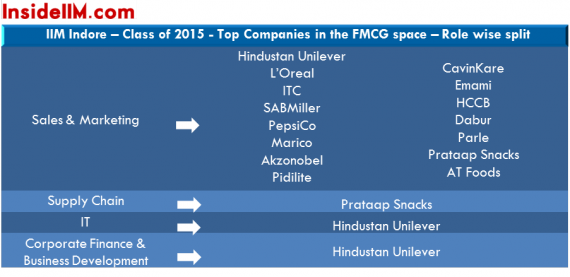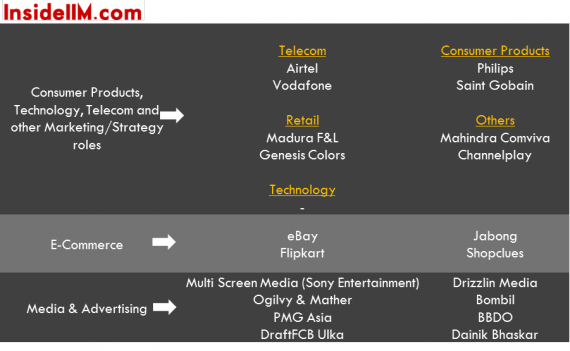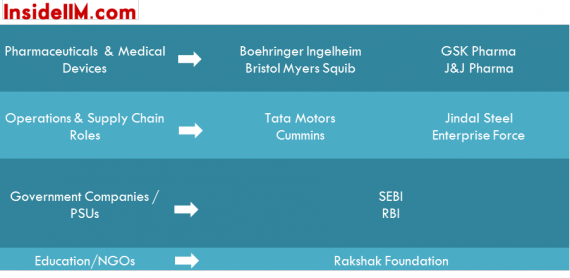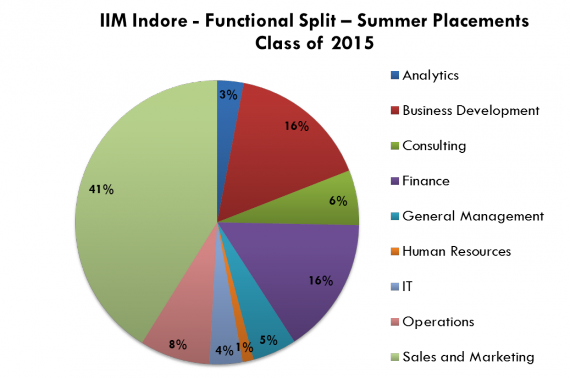 Names of over 85 companies out of the 155 that made offers have been mentioned in the report above.
We would like to thank the IIM Indore Placement Committee for their co-operation.
In case you wish to point out anomalies in the report, do write in to us at editor(at)insideiim(dot)com. We will try to clarify it with the placement committee. Anonymity will be ensured.
Read Stories by this author here
You may be interested in :