MBA! The coveted management degree inspires many dreams and attracts aspirants from different walks of life. Thus, the hallowed walls of JBIMS host the brightest of the minds from across the country for its flagship management course. Students from various education disciplines and diverse skill sets come to this institute. There are many roads, which can lead to this journey.
Mitali Gupta is one such student whose journey is worth pondering upon. She has completed B.Com. (Hons.) from Shri Ram College of Commerce (S.R.C.C.), Delhi University. Her consistent stellar academic performance fetched the 'All Round Best Student Medal' at school and 'Dhirubhai Ambani Foundation Scholarship' for three consecutive years during graduation.
The milestones in the journey of this multitalented, multifaceted 23-year young just begin here! Mitali is a State Level Basketball player. She has trained in 'Bharatnatyam' for 7 years and has elementary proficiency in 'Kathak' and 'Odissi' dance forms. She has secured first position at the 18th Maharashtra State Level 'Intercollegiate Debate Competition' and has won many laurels in other such competitions. She has performed street plays in Delhi as a member of 'Street Play Team' of the Dramatics Society at S.R.C.C.
Mitali has chaired the Vice-President post for the 'Rotaract Club' at S.R.C.C. She was an elected Executive member of an international non-profit organisation 'Enactus SRCC'. She worked on projects with communities like rickshaw pullers and women who were rescued from sexual exploitation. She has lent voice to PVR Nest 'Steer to Safety' campaign puppet show performed in more than 100 schools. She has also volunteered at the UNESCO's 'Talking Across Generations' event.Mitali has received the 'Social Service Medal' at S.R.C.C. due to the impact of her contributions.
'Versatile' is a word Mitali epitomises aptly! She was the Executive board member of the 'Editorial Wing' at the Economics Society of S.R.C.C. She has contributed letters to the Editor of the Indian Express newspaper on various current issues. She has also presented a paper at the International Research Conference, JBIMS. She is currently pursuing the final level of Company Secretary conducted by ICSI.
At JBIMS, Mitali is an elected member of the 'Placement Committee'. She is also a member of Enactus JBIMS and is currently working on a cloth donation drive on campus. She pursues her interest in singing as a member of Symphony, the music group of JBIMS.
Mitali has successfully completed the summer internship at the renowned consulting firm 'McKinsey & Company'.
How did it feel to belong to a totally diverse background in a cohort full of mostly engineers at JBIMS? Challenges you faced and how you overcame it.
Getting into JBIMS was a dream come true. It was another opportunity for me to see new dreams and work towards making them come true. Having completed B.com Hons. from Shri Ram College of Commerce, Delhi University, I found myself in a comfortable position to understand the concepts taught in MBA classes. While majorly I was surrounded by engineers, all of us had a common goal, to make the most of most likely the last 2 years of our college life. The common journey helped me bond with each of them easily.
What prompted you to take the plunge and pursue a management degree after completing your Bachelors in Commerce?
Going forward in life, I want to address many issues that the world in general and India in particular face. For this, one needs a complete understanding of businesses, world economies and particularly the Indian economy and a strong network of people whom one can reach out to with exciting proposals and for help. One needs to know what has already been done, its context and why it did not work so one does not reinvent the wheel. I also want to work with a business house to learn to manage people and tasks. Finally, I need to learn to achieve a balance for myself so I don't compromise on my family for my dreams. All of this through an MBA.
Being from a non-engineering background how was it to prepare for CET? What was your preparation strategy?
I do not think background matters much in competitive examinations. If your logical and analytical abilities are strong, you are good to go. I think what matters most if how your education was until class 12 as CET looks for clear basics. I prepared rigorously for two months. The first month was focused on revisiting the basics. The second one focused on giving mock tests and solving the paper again at least once post the test. Logical reasoning has always been my strength and hence all sections were fun to solve.
Did your academic background help you have an advantage in terms of academics at JBIMS?
As said earlier, the MBA syllabus is very much in tandem with what is taught in B.Com. Hons. and hence I did have a little advantage in understanding the concepts faster. However, the real advantage at JBIMS is not our background but our faculty who teach us with sheer dedication. They ensure that our basics are sound and teach us that which is relevant in the corporate world.
How was your journey at JBIMS so far?
My journey so far has been phenomenal. Induction gave me a flavour of how hectic my life as an MBA student will be. It has been very rigorous but I have been able to manage both, academics and the different committees' work because of wonderful people in the teams who have helped me through my thick and thin. They are my family away from home.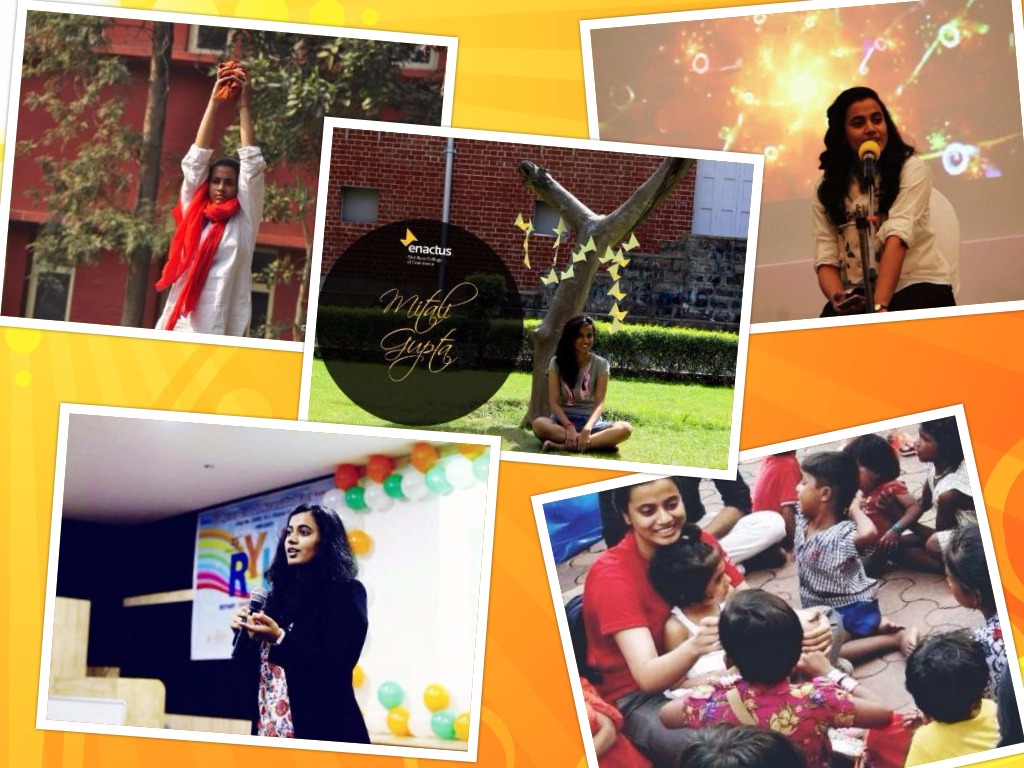 How do you think exposure to management education has honed your skills or added a new dimension altogether?
At a management institute, you are expected to have a level of maturity. It is an introduction to the business leaders of today. The exposure to corporates through summer internship gives us an opportunity to develop and hone skills required in the corporate world. Because of my work at various committees, I have had an even steeper learning curve and find myself confident to enter the Corporate arena.
What advice would you like to give to the budding Commerce graduates and all the non-engineer MBA aspirants who would like to pursue an MBA course?
Don't just look at MBA as another two years of college; take it as an opportunity to learn whatever you can from your peers, faculty and by your own efforts. Make efforts to prepare for the entrance exams as it is the only way you can get admission in prestigious institutes. You will never have to look back from there.