Believe in your intuition, for it takes your passion to infused experiences-Myself
Clocks hits at 11 am in front of meeting room, waiting for the mentor and taking a round nearly all the workstations , I am welcomed in a beatiful cabin displaying utmost every ITC food portfolio.
Please meet Mr. Satyender sakshi, My mentor said,he will be your guide for internship. After a brief introduction with my mentors, I am taken to the project details of B Natural juices, a newly launched juices by ITC, three months back.
B Natural was acquired by ITC from Balan Naturals ,to expand its portfolio into the juice industry .
RSM: I would be glad even if 50 % of the project could be completed by you.
"The project is an extensive one, for ITC's B natural is currently not penetrated into institutional channel of Delhi- NCR ,expect alot of cold-calling,describing it as Business Development project ", he added.
Me: For 2 minutes, I am just glancing at my project page .Pin-drop silence L .Yeah….. I am introduced to two projects with dozens of objectives with no knowledge about the juice industry .Little did I knew what was in for me in coming months.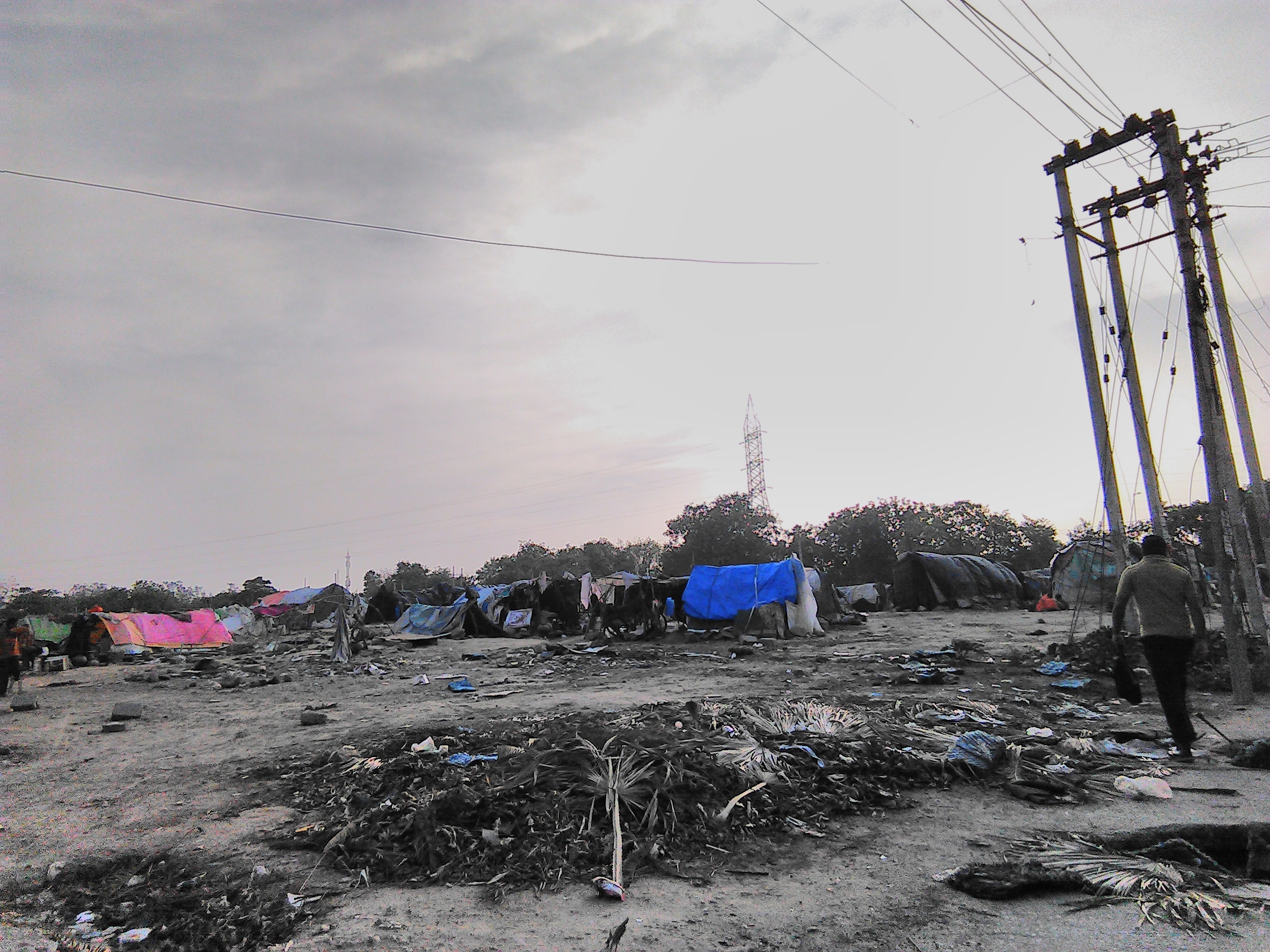 CROSSING ACROSS LANES TO MEET VENDORS.
The summer internship, better to call it as the sneak peek & indulgence of learning started in ITC Ltd under the FMCG division
Project included studying the market of juices ,mainly Real & Tropicana in general trade in Gurgaon outlets - A competitors analysis & mapping of juice industry constituting the industry construct, pricing schemes, Revenue and feedback of juices present at these outlets.
After gathering some secondary data and reading about Real & Tropicana's portfolio, I started with preparing for market research.
DAY 4: My questionnaire is ready!! Meeting is in some time but I am not yet ready to discuss with my mentors. bug up !! I told myself !!!
I conducted a pilot for 2 days going into the general grocery stores. After interacting with the vendors-owners, editing & omitting some parameters, my questionnaire became more strong.
"Get your hands dirty if you want to know the intricacies of marketing"Truly said,My ist project is completed with the market analysis & competitors benchmarking.
A good insight of the juice industry & consumer behavior to the preferences of BNatural vs Real/Tropicana, it indulged me to think differently, get associated, plan well, organize and execute with full trust and confidence.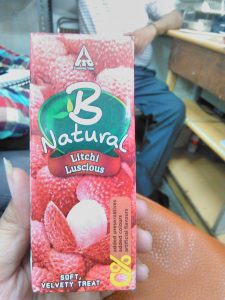 I am sipping litchi flavor of B Natural, feeling refresh, energetic and thinking how to go about my next project.
How Business Development of B Natural could be done in the institutional channel.I am advised to cover three sub-channels namely Schools & colleges, Hotels and offices.
In the background, not to forget my mentors voice challenging me to complete atleast 50 % project.
I began to work with gusto and rode on the pot-holed roads of Delhi-Ncr like a maverick on a mission; overseeing contacts, appointments with managers & umpteen gate-crash efforts to offices of cyber –hub Gurgaon.
Have you got appointment…? Purchase manager not here… owner doesn't come...These were the pick-up lines from front –desk, few of them which I managed to get in...
I soon realized that no amount of fancy management jargon could aptly describe the on ground realities and contingencies.
I thought why not getting to centralized caterers who supply to these companies,instead of going from one company to another.
Then,I met the distributers who supplied juices to companies like Google, EY, Genpact, Bank of America etc. and gathered all information.
Out in this scorching summer of 43 degrees … there is an aura of cherished memories coupled with sips of B natural juices, for I am present in the North and South campuses of Delhi University, where I spent my 3 years of Graduation.
The same old lanes, Bunta Walla, Kamla nagar market & the flavor of Moms Point couldn't stop me covering 9 colleges in a Day.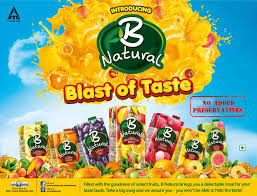 A pamphlet consisting all 7 variants of B Natural is been described by a sales manager whom I am tag along for a day, for the big hotels don't entertain without a sample in hand.
Here, I understood vital link between those who persevered tirelessly in the markets and those folks ensconced in their air conditioned cabins back at the head offices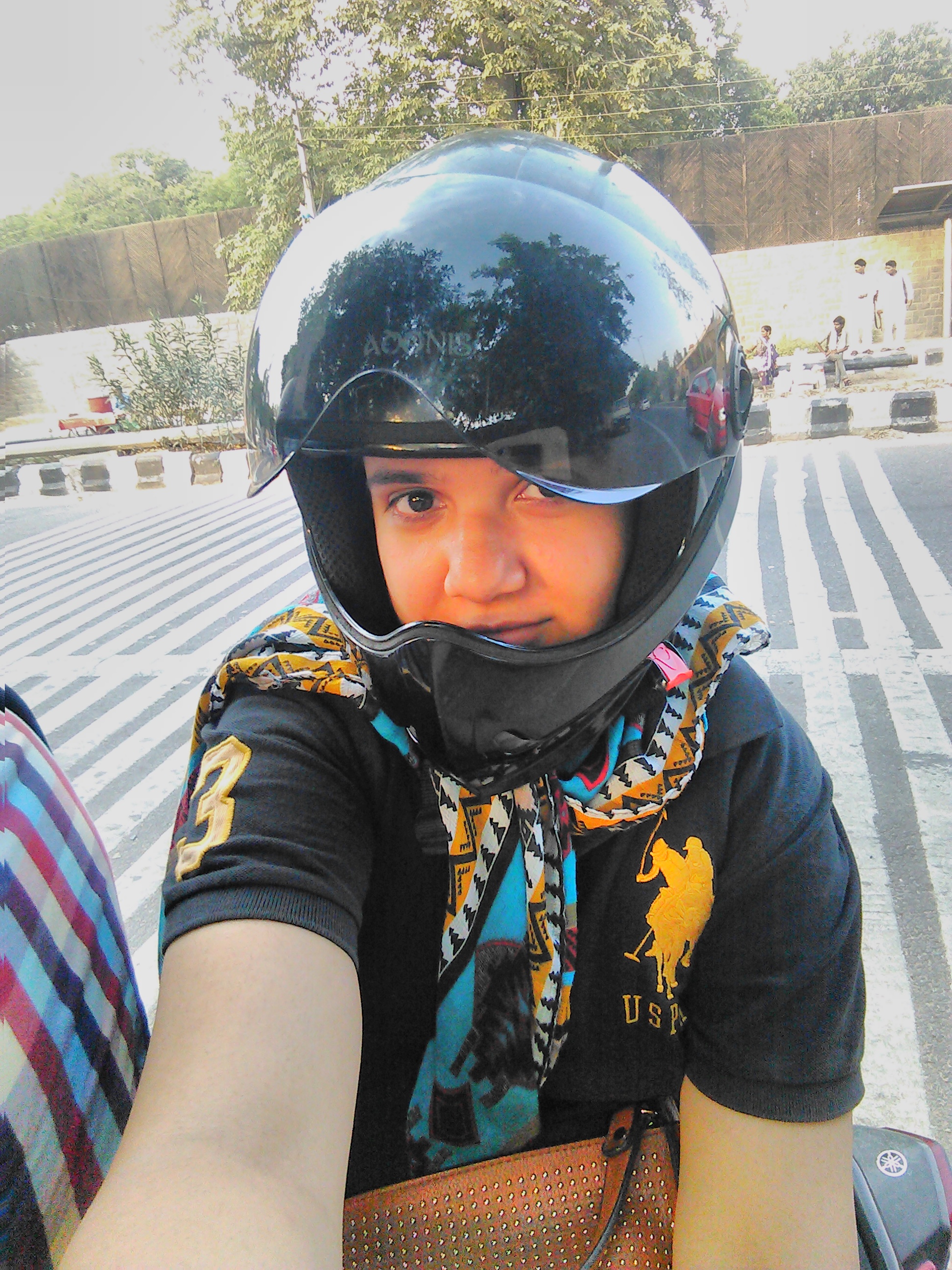 Travelling at the back on a bike. Managed to a selfie though :P
I am back at ITC office for its my mid-review informing my mentor that I have completed my project.
A broad smile on my face with lodes of pani-puri in my hand, I said Romit ( others called him RSM), the 3 channels data has been covered.
A grin on his face and then a smile, "really?" He asked
ITC pampered me a lot while I was present, be the delicious food, craving snacks or the unlimited Coffee & juices.
A 45 minute each; visit to one of big distributers of Dabur & PepsiCo would soon turn into an eye- opening Sales and Distribution lesson, exposing me to the market realities of the industry.
I was hungry for aiding in developing my leadership, communication and personal management skills to an all new level.
Four new channels are identified by me – Metros, Hospitals, Restaurant –Clubs and Railway within a time frame of 18 days.
I am carrying same poster given by the sales manager to various clubs and telling the purchase manager of Downtown ,Hops & Brew and ADDA by striker ( Gurgaon )the details about the B natural, discussing the margins and liquidation policy given to them by competitors.
(SSsshhhhh…… warning from my mentor." I am restrained not to communicate and demonstrate our juices to any managers ")
A rule breaker to say it quietly, I demonstrated and discussed taking into account the loopholes from competitors.
"For wherever our customers are dissatisfied from one brand, there is a potential of satisfaction from other brand".
Going by the mantra, I made the road-map for juices consumption and pattern at Hospitals, including Apollo, Max, Artemis and medanta.
NO REAL IN IRCTC :I was surprised to see no-presence of Real in railways, quite a few on IRCTC though, stocks of Only Tropicana could be seen in 24 private outlets of Railway stations .
With a Business potential in 101 outlets and 7 other channels, the long two months learning value of forging excellent inter-personal relationships and clarity-infused communication came to an end.
From a 0 % idea about the industry, .I was able to put my theoretical knowledge into actual practice which produced some surprisingly favorable results; much to my mentor's and my own satisfaction.
I interacted with individuals at multiple levels of the quintessential sales and marketing, learnt, imbibed and asked more questions on the job (at times to my mentor's watsapp!) to continue my learning process!!
Calling me a passionately curious person, my mentor applauded and said the recommendations and result were beyond his expectations.
P.S This made my Day, considering all my apprehensions converted to appreciations.