I worked in Aviva Life Insurance Company India Ltd. before joining IIM Rohtak. Although I worked there for a very short span of just 6 months, but I was able to establish a strong connection between me and my colleagues and my boss who is Deputy Vice President of Operations in the company. Upon encountering the competition from Vito Altor I knew who could help me with that, so I called up my boss to affirm if it was okay to call Mrs. Aneela Sinha, who happens to be Vice President of Operations and my boss' boss. A very sweet yet a determined boss, she often had lunch with us in office as well as we went out on team lunches, but I didn't have many conversations with her and that is why I called up my boss to brief her first. So upon calling her and briefing her about the complete scenario I asked her a couple of questions to which she answered comprehensively. Following is the excerpt from our telephonic conversation including just the questions.
Q: Any one incident from your time in college/b-school that helped shape your professional life?
A: I was an Arts student and upon graduating was open to multiple fields but being young with unclear goals, was confused about what to pick up a career and where to head to! After a lot of attempts in finding the perfect career path, I came across one job fair held in our college where I was getting an opportunity to work with a leading organization in the industry. I was never so clear with my goal until that day that I then and there decided the field and the organization I would wish to work in. Determined enough, I cracked the interview and bagged my first job, incompatible with the subjects I studied but the one I knew I could excel in. And that moment of discovery of my interests and my determination has helped me build a career for me and made me who I am!
Q: Any passion of yours that helps you become better at your mainline career?
A: My determination has led me to the position I am at and helped me streamline my work in the office. I am passionate about my work, and completing all the tasks in hand unblemished. I understand the importance of customer satisfaction and customer relationships and heading the Operations of the company, I know how challenging the work is. But I establish some self-made protocols for myself with the help of which I am able to complete my work and help my team do it too well within deadlines and with net to perfect excellence for which my team is appreciated time and again. I have followed this passion of working impeccably over the years and it creates multiple avenues for me in my work to become better each and every day.
Q: When you are looking for people in your team, apart from specific skills, what kind of attitudes and approaches do you look for in candidates?
A: While inducting people in my team I focus on a proper blend of academic and interpersonal skills which helps me with the selection process. Apart from the subject knowledge (which I don't consider a big factor in selection since these can be learnt through trainings) I evaluate the attitude of the candidate. The level of optimism, enthusiasm, passion and openness that the candidate brings with itself helps me to judge whether he/she is a good fit for the role and the organization. I prefer candidates who are curious enough to try out new ways of doing work and who are inquisitive enough. He should be open to feedback as well as providing and receiving suggestions. Analytical skills are a "must" for the type of work we do and hence I judge the candidate on the basis of the level of analytical capabilities exhibited to a series of problems and scenarios given to the candidate in multiple rounds of interviews. I want the candidate to be confident and give invaluable inputs from day 1 at the office.
Presented above was my interaction with Mrs. Sinha. It was a very insightful discussion as I learnt a couple of things about the corporate world even though I have already been a part of one.
Companies actually judge you more on your analytical skills and interpersonal skills than academic knowledge.
Don't hustle into taking a job and end up landing doing something that doesn't give you satisfaction. Do something you feel you are good at and something that makes you happy.
Connections and networks are very important in the corporate world. They act as a catalyst in career progression and success.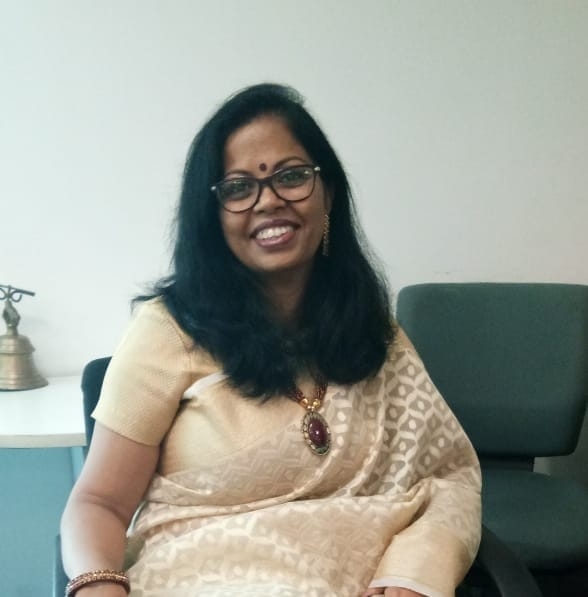 Mrs. Aneela Sinha (Vice President, Operations)
Aviva Life Insurance India Ltd.