A small town girl from a village near Varanasi, Anuradha Srivastava has battled challenges difficult for most to imagine. A week before her JEE, her mother fell severely ill. While supporting her mother's well-being not just a week before the exam but even months before it, Anuradha could not go for coaching. Through self-preparation, she cleared BIT Sindri in her first attempt. Unfortunately, during the second year of her engineering, Anuradha lost her mother.
Take Your Career To The Next Level. Ask Our Experts Anything. We Will Respond Within 48 Hours.
Despite the loss, Anuradha graduated with top academics and got placed at the day 1 company - Infosys as a Software Engineer. With the limited time she had in hand to prepare for CAT along with her job, she self studied her way to a 97.89 percentile. She converted IIM Raipur and graduated from there with a placement at Cognizant. Currently she works as the Asia Reporting and Analytics Manager at 3M.
In this article, Anuradha looks back at her journey and shares her path to becoming one of India's Most Inspiring Women Managers.
Anuradha, what were the challenges you faced and overcame during your journey of self prep to BIT, one of the top engineering colleges in Jharkhand?
I was born in a small town near Varanasi where most of my childhood was spent. It was in class 10th when my family moved to Jamshedpur. Moving from a small town to a big city was a very big cultural change for me at a time when my 10th boards were around the corner. Eventually, I managed to adapt to the lifestyle there and also performed well in 10th Board exam, becoming the topper of Saraikela district in Jamshedpur. It was a very joyous moment for my family and from there onwards, there was no looking back.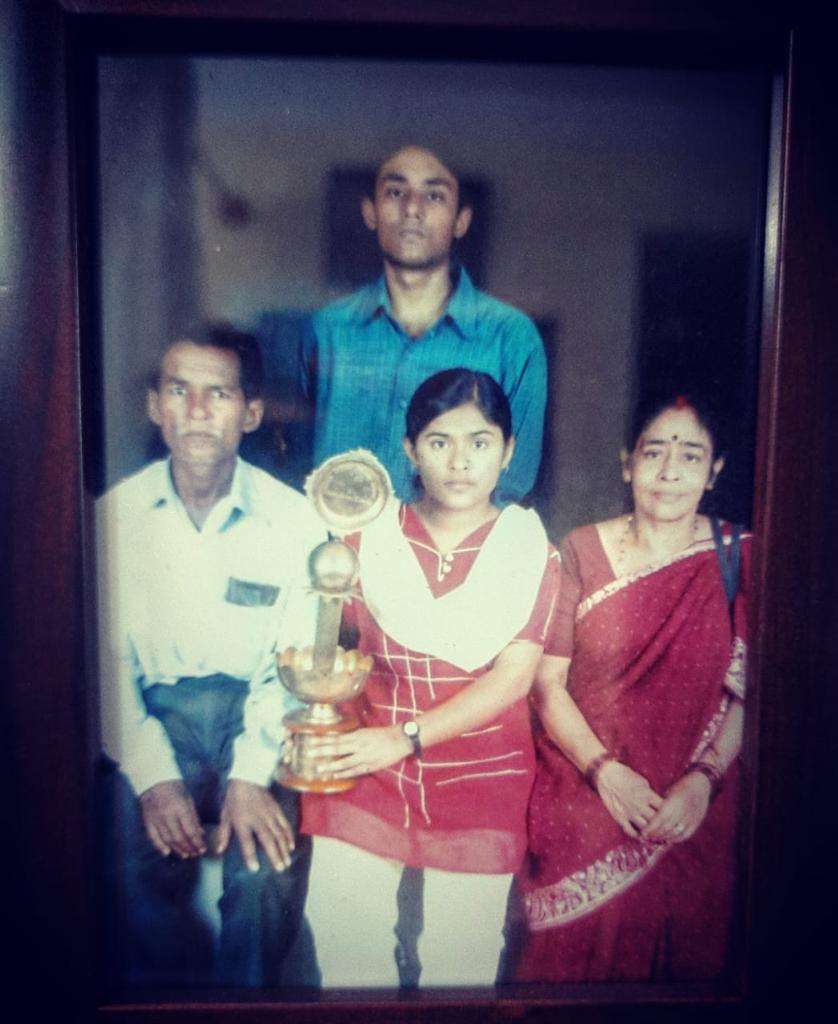 During 11th standard, my mother's health started deteriorating. I would say it was more of a motivation rather than hindrance for me because my mother always believed that come what may, I should excel. With that kind of motivation and guidance, I came out with flying colours in 12th Board Exams as well.
With my mother's medical condition at home, I was not able to take up any tuition or any kind of coaching classes. I could not specifically prepare for any competitive exam but I had a will power and I believe it was the blessings of my parents that helped me make them proud by cracking BIT in the first attempt itself.
I have always been an introvert but thanks to the exposure that I got through the various clubs, committees, and my friend circle at BIT that helped me sail through the first year with ease. It was around the 2nd year when I faced the biggest tragedy of my life - my mother passed away.

It was due to my support system that I could regain my confidence, join back college and contribute by becoming a member of the placement committee. I went on to crack the first company on campus i.e. Infosys Limited.
2. You were placed at Infosys as a Software Engineer post your engineering. How was that experience for you and what made you want to go for an MBA from there?
Infosys Mysore is the dream company for any fresher looking to kick start their career. Their training campus, world class facilities, and the training program is excellent in making freshers corporate ready.
I spent 2 years in the area of web analytics which was a very upcoming field around that time. Working for a fortune 500 client, I got the kind of recognition that someone would need for motivation in the early stages of their career.

But deep down in my mind, there was a question of what impact I was creating by doing the kind of work I was engaged in. All these technical changes and coding, how is it benefitting the client's business, I would wonder.
There were a lot of seniors in my team who spoke with a lot of conviction and came with a very clear thought process around the software business industry. I always wondered what made them different from me and what is needed to be like them. This eventually led me to explore the next opportunity in my career which was MBA.
When I decided to write CAT, it was already quite late and I didn't have the time to take up any coaching. I thought it would be a good idea to focus on my weak areas and to try to convert them into strengths in a short period of time. As it turns out, that worked well enough for me to score a 97+ percentile.
3. You again prepared by your own self for CAT, scored a whopping 97.89 percentile, had calls from IIM K, SPJIMR, MDI, and IIM Raipur. What allows you to produce consistent results without coaching or mentorship?
I believe there are 2 things which are very important in life. One is having clarity as to why one wants to pursue something and second is associating it with the impact that thing could create in one's career. If I want to pursue something, what change will it bring in my life such that I can contribute to society. It's always the right path and right effort which leads to the right destination.
My family has been a strong support system for me by always encouraging and challenging me to do a notch better. So whatever I do, I am always expected to outperform myself in the next attempt.
Every decision or every career move I make is backed with a lot of research. I take a good amount of time to analyse what I am planning to do and I network with a lot of people, peers, mentors to understand what all opportunities could be there and what could be the best possible opportunity in a certain scenario. So when I was deciding to pursue an MBA, I used to call a lot of friends, seniors and professors sharing my plans and asking how they thought the MBA could shape my career. That preliminary research gives me the clarity I need to make informed decisions.
4. After IIM Raipur, you joined Cognizant as a BD Analyst. What was working at a Fortune 500 company like and what made you want to switch to another company?
It was a very gratifying thing to work for a fortune 500 company like Cognizant. The kind of peers I got there, the kind of learning I had in the beginning, all of that was enriching. Along with that, my efforts were recognized as well. I was awarded the best new comer award in the first quarter and the IP of the year award within the first year.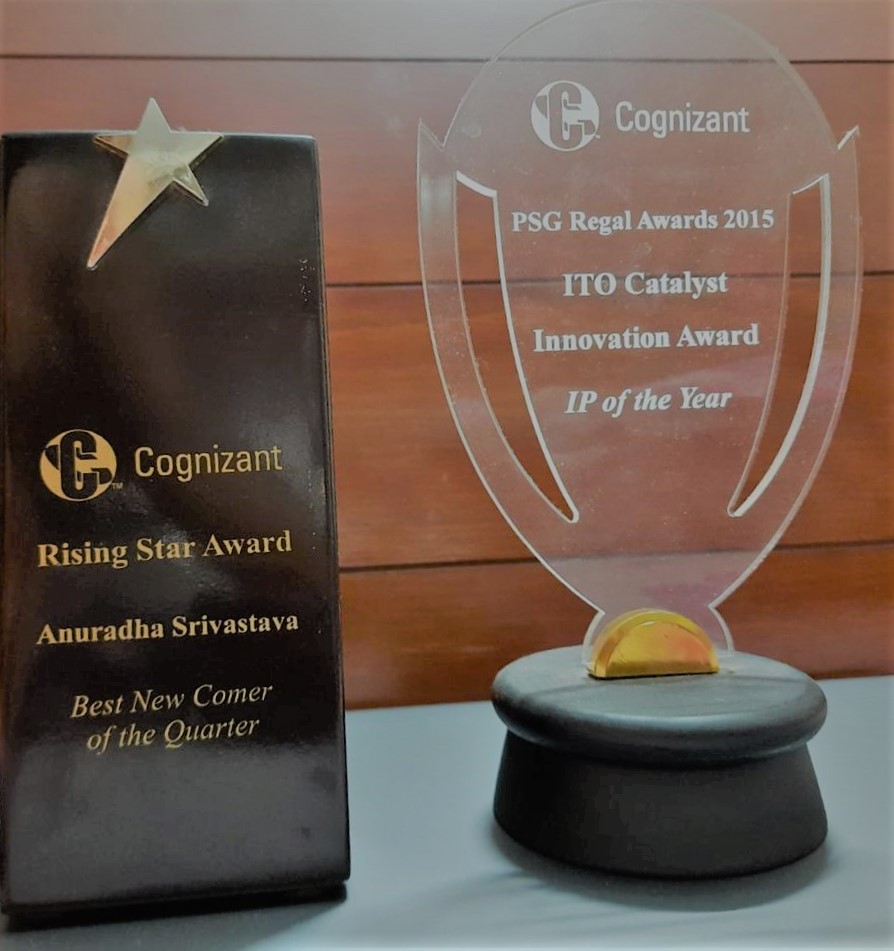 These times instilled more confidence in myself. I started exploring what interests me. I was juggling multiple roles at Infosys. I was doing client management, stakeholder management, bid management along with handling an analytics portfolio. Again the question was do I want to spread myself as a generalist or do I want to focus my skills in one particular area as a specialist. This made me think about my next move and I decided to specialize and transition my career into analytics.
5. What are some specific career options for software engineers post MBA in India?
I classify career options into 2 types:

Path for someone who wants to understand business perspective and get back to the IT sector itself
Someone who wants to transition their career into a different sector

An MBA provides a platform for both. People wanting to get back to IT could get into project management, IT management kind of roles, while people who want to do a transition could take a midway path towards a Product Management kind of profile or look at Consulting roles etc.

Someone who wants to totally do a sector change, they could opt for Finance, Marketing or Sales related roles.

Diverse opportunities are always open post an MBA. It is up to a person as to what they want to take up.
6. How do you think one can make a strong entry, profile wise, into the domain of analytics?
There are a lot of courses available online and offline which help you build the skills. Degrees offered by premium institutions involve a lot of hands-on projects which I believe is one of the best ways to build knowledge and expertise in the area of analytics. The certifications of Microsoft or doing something around Visualization will help enhance one's domain knowledge .
The kind of projects portfolio that one can build on websites like Kaggle do help in networking with the right kind of people as well as develop a good entry profile as one tries to transition into the analytics domain.
7. Anuradha, you have been a self learner throughout your life, you lost your mother but that loss could not stop your successes in life. And today, you are not only a working professional but also a soon to be a mother. How do you keep up with the workload and your mental and physical well being?
I have always been surrounded by strong women in my family - be it my mother, my mother-in-law or sister-in-law. I have seen them juggling many things at a time - be it home, workload or successful parenting.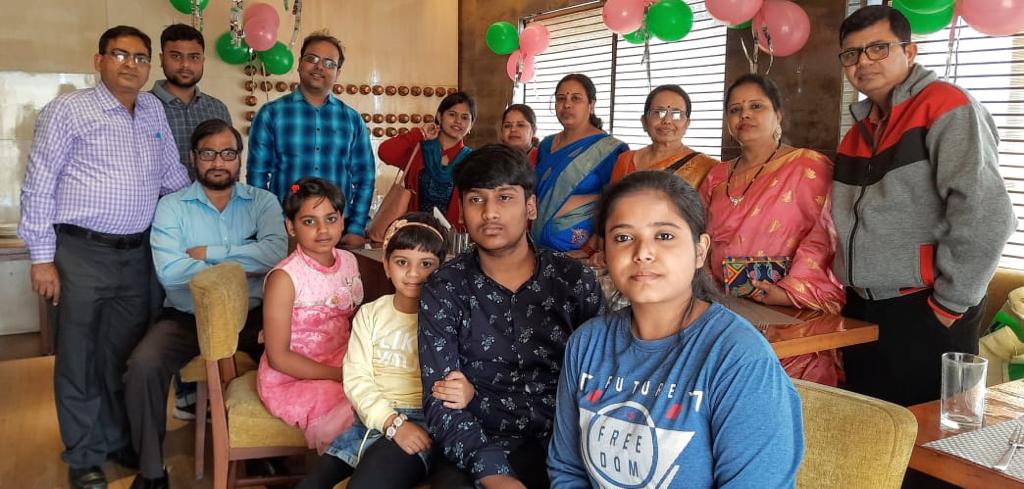 They have been inspirational and supportive in helping me achieve this balance. Most importantly, having a supportive and understanding partner helps a lot. At the end of the day, as Indra Nooyi mentions we pretend that we can have it all but actually we can't have it all. Managing motherhood comes with its own set of compromises.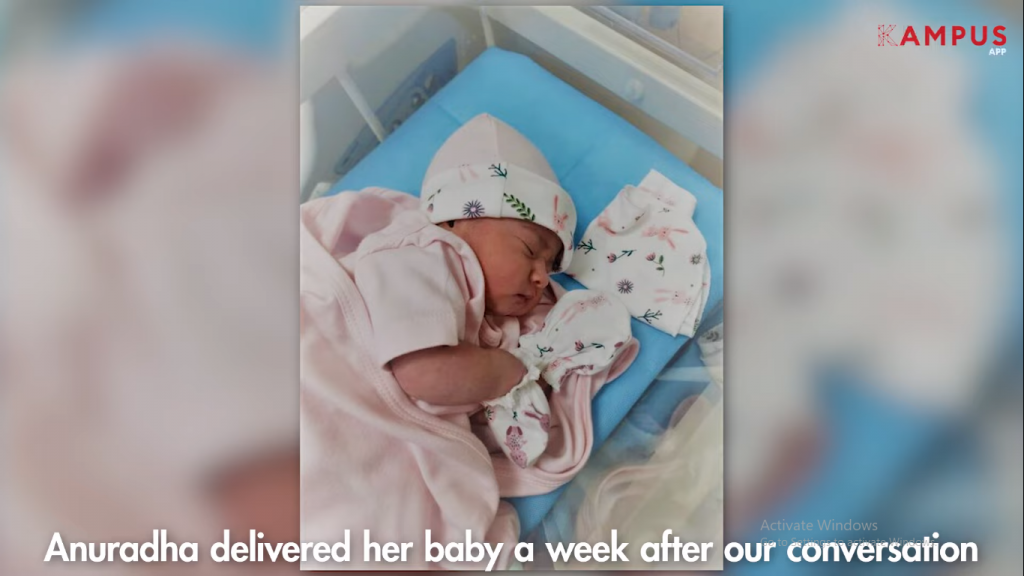 8. What's a message or learning you would like to share with our young audience?
Firstly, get clarity of thought. It may seem miniscule, but in the present generation or even in my peers, I do feel that it is missing. Once a person is clear on the kind of profile they want to pursue and the kind of goals they want to achieve, working towards the same becomes easy and that is very important.
The other thing is the belief in yourself. There would be challenges in everyone's life. I did face a lot of challenges and everyone would have their set of the same. Come what may, one should believe in oneself. Time changes for everyone, hence we need to have a positive frame of mind.
Last but most important is perseverance. Goals are not achieved in a day. For every competitive exam, you might have to write it a number of years and pursue a lot of those goals relentlessly. But perseverance is the key to creating the kind of life you want.