Shivani Vishwanath is a second year participant at IIM Indore. These days when a lot of students are flying abroad to pursue their management education, Shivani came to India to pursue her management education. She pursued her graduation degree from University of Toronto in Engineering Science, Biomedical. She has recently bagged a PPO from a renowned investment bank. She has been awarded several scholarships for her academic excellence from organizations in India and abroad. University of Toronto Admission scholarship, University of Waterloo President's scholarship, SIA(National Level) Singapore Airlines Youth Scholarship are some of the awards she has been offered. I got a chance to talk to her about her internship experience and her decision to return to India for higher education.
Why did you choose to come back to India to pursue your education?
I was born and brought up in India. However due to the job of my parents I had to move from one place to another. I eventually landed in Toronto for my high school and graduation. My stay at Canada gave me a multi-cultural exposure since Toronto is very diverse. This made me a person who can easily adapt and can interact with new people. I got to taste it even further when I went to Hong Kong during my internship. I could easily grasp the work culture and felt one among the team. This reflected positively in the quality of work I experienced. However, my birth country always attracted me. Whenever I could get a chance, I would travel to the country. I came to IIT Bombay for student exchange program and later resorted to write CAT so that I can complete rest of my education in India.
Tell us a brief about your project during summers?
The project involved a pitch to an Indian oil and gas player to acquire a London listed company. This included: analyzing the macro-economic oil and gas industry outlook, designing a positioning strategy for the target, analyzing the combined entity from a synergy perspective and preliminary valuation considerations. It was a blend of strategy and finance and gave a hands-on experience in valuing companies and understanding how a deal takes shape.
What was the most interesting aspect of your internship?
The most interesting part of the internship was that you would never know how the time passes by – how the day becomes noon and the noon becomes night. It is an extremely fast paced work culture wherein you are constantly on your toes accomplishing one task after another – preparing pitchbooks for client meetings, models for preliminary analysis of financing options and so on. Executing high priority tasks in a speedy manner with uncompromised quality was what made the internship all that exciting. At the end of the day – it all culminates in a highly rewarding feeling - a satisfaction of having learnt something new every day!
How has your learning from the domain you studied helped you in your project?
The courses I took at schools provided me with useful tools. The finance courses especially gave me a strong foundation to help me understand the underlying concepts required for modeling – for example: DCF, rights issue or cash flow projections. In addition, the strategy courses helped provide frameworks to analyze the industry, company, business model and the value chain. This was paramount in order to develop a meaningful merger analysis. The technical knowledge base IIM Indore had nurtured was leveraged in interpreting and comprehending research which is the backbone to execute any task successfully.
You were fortunate enough to be a part of the PPO process, how does it feel after achieving the same?
It feels good! It is quite exciting when you get to realize your dreams. I feel it would not have been possible without the guidance and support from friends, faculty and placement committee. Cheers to them! I eagerly look forward to plunge into the realm of investment banking with my fellow-mates.
How would you describe your interaction with other B-Schools?
It was a great opportunity to meet some highly talented interns from other B-Schools. The socials and the get-togethers facilitated this process. The interactions were lively, the takeaways and experience sharing were also enriching.
What is the most significant take away from your internship?
Three major takeaways: the first one being hard work always pays off, secondly, one should take time out for networking and talking to your peers, lastly, one is always more energetic and efficient than one feels.
One of the aspects I really enjoyed in the organization was interacting with the analysts on the floor, I met some really interesting people who have great stuff to share, for instance an analyst had worked on pricing CDOs/CMOs as an undergraduate project!
What advice would you like to give to the PGP batch of IIM-I regarding the summer internship?
Be yourself and do what you like. You will find ways to excel and counter the challenges coming your way. Be strong, confident, and sincere and work hard!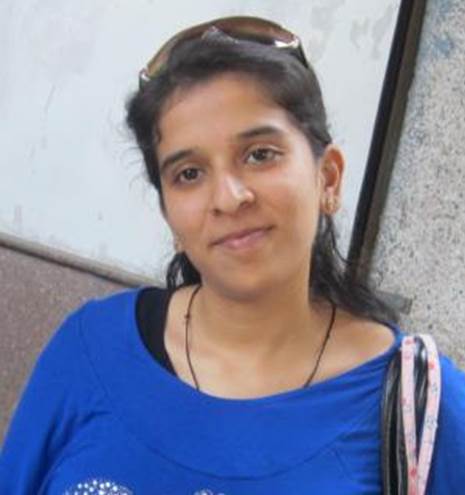 Barleen Kaur is currently pursuing her second year PGDM at IIM Indore (Class of 2015). She did her B.Tech degree from GGS Indraprastha University in Computer Science and Engineering and worked as a training manager at a consulting company and also started a coaching center. She has a strong affinity for writing and is an avid orator.
Read everything about IIM Indore here
Read all Stories by Barleen Kaur here