'I will work at ABOF – A Start-up at Aditya Birla Group' – Meet Anisha from XIMB & Asawari from IIM Bangalore – ABG Internship 2016 Live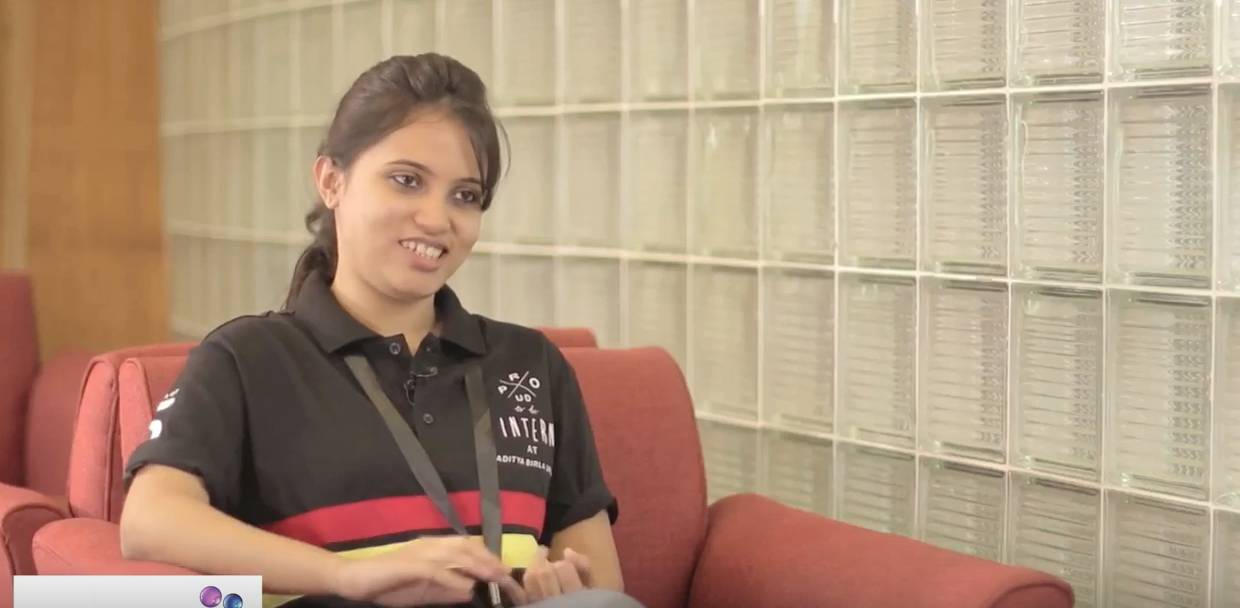 Ever wondered how an internship in one of India's largest conglomerates feels like? We profile and document the journey of interns at Aditya Birla Group in the summer of 2016. We bring this to you through InsideIIM TV our Video Series channel.
Here comes the 5th episode of the series, featuring Asawari Moon from IIM Bangalore and Anisha Das from XIM, Bhubhaneshwar. Asawari will work with the Viscose Fibre Business of ABG and Anisha would be up at ABOF, ABG's online venture in the fashion space.
Asawari's project would deal with optimizing cycle time at the plant whereas Anisha would be stationed as an HR intern. Asawari, an AR Rahman afficionado would love to be transported to the Indian Parliament of 1947.She always dreamt of becoming a pilot. Anisha can't get enough of Summer of 69 and hopes to travel back to her childhood and relieve those days.
This video series will help you get a peek into the world of Aditya Birla Group, its Leadership Program and what's in store for the young interns at the conglomerate.
In the first part of the series we meet the top talent from across Business Schools in the country who bagged an opportunity to intern at ABG. The first 12 episodes are an insight into the personalities of these young interns who aspire to be leaders. We will also meet the Portfolio Head of Aditya Birla Leadership Program – Tanvi Sondhi and in another episode we meet 3 ABG stars who are leaders in their domains and have been with the group for over 7 years now.
You can read everything about Aditya Birla Group here.
'This is a Promoted Feature.'