Professor Tarun Jain has been voted as the InsideIIM Professor of The Year from IIM Udaipur!
About the InsideIIM Professor of The Year competition:
While attending a class you might feel the sudden urge to check your phone chiming a notification, saying your crush has just accepted your friend request. You would probably neglect the professor for a while to sneak your phone out too. The professor, teaching in class, might look like the least important aspect of your life at this moment.
Take Your Career To The Next Level. Ask Our Experts Anything. We Will Respond Within 48 Hours.
But, when faced with a business challenge, you would immediately go back to the teaching of that particular professor in your class. A mumbling thanks would naturally come on to your lips.
Hence we at InsideIIM decided to give an opportunity to students across MBA campuses in India to openly talk about their favourite professors and let others know how their contribution is making a significant impact to their respective lives.
Enthralled by the overwhelming 1000+ responses we received from MBA students across Indian business schools, we decided to share the names of all the professors with the highest number of votes from different B-schools.
Professor Tarun Jain
(Assistant Professor, IIM Udaipur)
PhD in Production and Operations Management, IIM Bangalore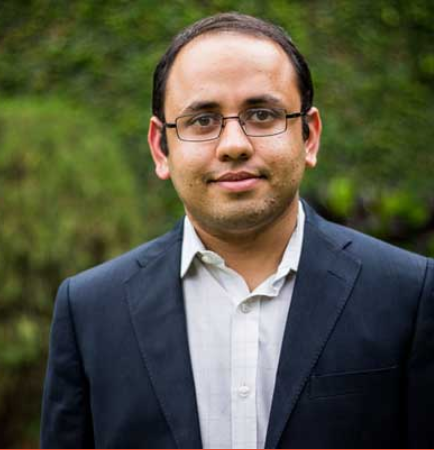 About Professor Tarun Jain
Prof. Tarun Jain joined IIM Udaipur, a little more than two years back, as an Assistant Professor to teach Operations Management. With a PhD in production and operations management from IIM Bangalore, Prof. Jain started teaching enthusiastic B-school students for the first time. Taking a cue from his own teaching at IIM Bangalore, Prof. Jain tries to "make sure that students understand concepts not just to solve a problem but also understand why they are doing it".
He doesn't only believe in moving ahead with teaching concepts on a day-to-day basis but makes sure that "the entire class gets something out of what he teaches". "He arranges several simulation games and takes a pragmatic teaching approach to help learn the subject better", writes another student about his contribution.
A few words that kept coming back in all the responses from the student about their favourite professor Tarun Jain are: In-depth knowledge, humble, diligent, Ease of teaching, approachability, helpful, communicative and energetic.
Keep an eye for your pick of the best professors from B-schools across the country!