It's often said "Make hay while the sun shines" and it was certainly a bright Thursday morning on the day of Recruitment when HSBC stepped in the campus and I like that majority of the students wanted to make the most of this opportunity.
The initial shortlist came just a night ago and we had only a few hours before the recruitment process. The process started with an online assessment followed by group discussion and Interview. Many say that you have to perform well in Group Discussion and Personal Interview in order to get selected, but I would recommend to focus equally well on the presentation that is given by recruiters prior to the process, because for me that made the difference! Being able to answer the questions posed during the presentation increased my chances at it. With a totally different background of teaching, I frankly considered myself as an underdog as many peers with BFSI experience were a part of the selection process. But as it happens many a times, you can go all guns blazing when you have nothing to lose and with that mindset I cleared my GD round and then came the interview. Questions posed by the recruiting team ranged from accounting to my work experience which seemed a interesting to them. Finally, the shortlist came and I couldn't believe I was amongst the 3 fortunate ones being selected for HSBC which of course needs no description.For many it's just an internship, but in a B-school your Internship can shape your future to a great extent. Its not just that you have to do several things in a short span but also it prepares you for what lies ahead.
With regard to the internship, the best part is the hospitality that HSBC gives to it's interns and for us the three day induction was held at the Taj Lands End, Mumbai. You would get to interact with other Interns from a number of other Business Schools in India. The induction event was very Informative and fun filled with topics spanning from the history of HSBC to the values its based on. We also got to interact with the HR Head and Strategy Head who gave us valuable inputs and things that we should focus on during Internship.
I did my Internship with the business banking function for commercial Banking division in Bangalore and my project was to ascertain the banking opportunities for foreign subsidiaries in India. At HSBC, the best part is the learning and hospitality that you get throughout your 8 week stint. My Internship mentor who was the Vice President for Business Banking was extremely helpful and he guided me on every possible aspect of my Internship. The treatment they gave was no less than what they give to their regular employees which made me comfortable very early and in a blink of an eye my Internship got over. My project required me to meet CFO's and CEO's of corporates on a regular basis which helped me a lot in understanding various business models thus enhanced my knowledge on a personal front as well. All the important presentations that you make at end of your internship helps you to portray all the work you did and in a way makes you accountable which in turn helps to stimulate that extra effort throughout the tenure.
For me, IFMR GSB played a very important role in shaping me and preparing me for this role as we got a lot of help from our professors as well as Seniors.
Little did I knew that this corporate experience will bring such immense learning and shape me for a better tenure for my final Placements.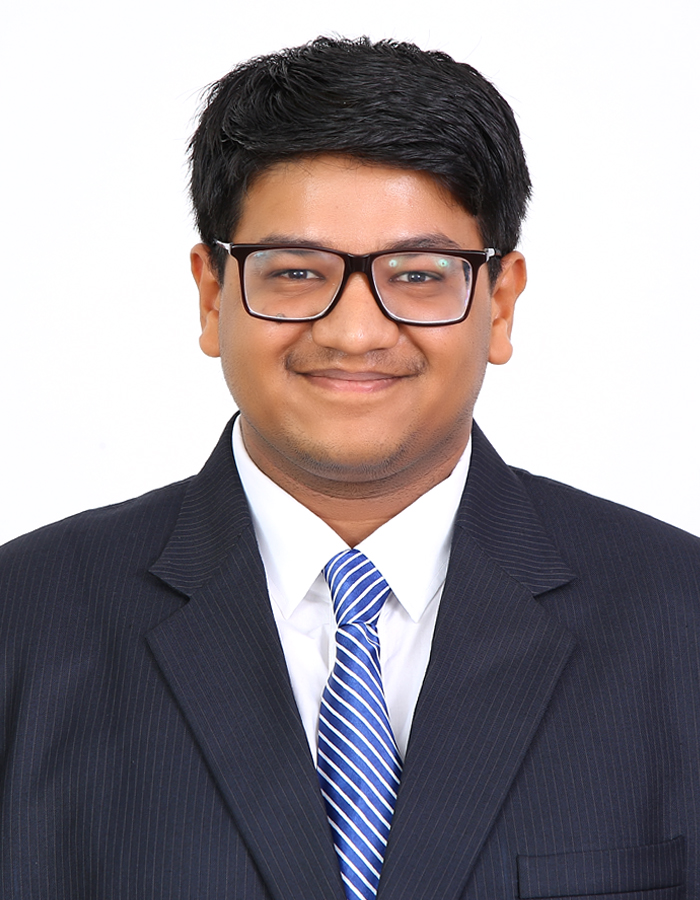 - Chinmay Bindal
Student of IFMR GSB- Krea University