College: MBA(IB), Dept. of Commerce, Delhi School of Economics
Team Mate: Samarth Dargan
Team Name: The Sun Snatchers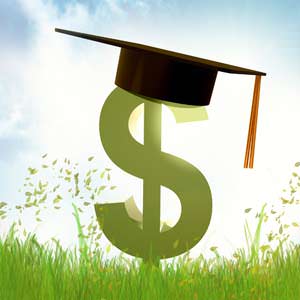 To survive you need to work, and if you need to work then why not opt for a higher paying job. Capitalism has somewhere tweaked the career preferences of the youth. The MBA boom definitely seconds the trend.
MBA-A course you enrol in with the aim of making your enrolment fee look like peanuts when compared to your salary package, if not after two years then of course in the near future.
What is the motivation behind an MBA student to put his life and soul in every live project, internship and competition he does? Learning and experience is undoubtedly a valuable asset that comes along but the whole motivation to take up all this comes from the need to upgrade your CV. And it is needless to say that a CV works as a tool to entice a dream job, a dream package.
Every decision regarding MBA revolves around MONEY. Reportedly 90% of students at IIM's comprises of engineers. It is for the sake of higher packages and a more comfortable non-technical life they prepare to take a plunge in the unknown field of commerce. People with years of experience in the corporates come back to their student life. They forgo their salaries for the futuristic higher salaries this MBA degree will help them to earn.
When deciding which college to enter, highest package is about what students enquire and not the profiles offered. The average package, course fee, hostel fee, precisely the Return on Investment (ROI) is definitely a major factor that define a dream college of an MBA student.
A higher package is also regarded as a yardstick of the quality of work in the offered job profile. Your salary after all makes your decisions look more worthy.
There are many who opt for specializations or fancy job positions such as investment banking etc. with better returns irrespective of their interest areas oblivion of its impact on their future.
Any MBA college offers this degree for a hefty amount and sells the dream of a six figure salary, air conditioned office and a comfortable life ahead to every student. The love-blinded parents are the biggest buyer of such dreams for their children.
Hence, to conclude, we can say that for the majority, an MBA degree boils down to returns in monetary terms for all the efforts put in by them in these two years. This degree promises to build in a competency to charge respect and money both.